Disclosure: We were sent the featured products for the purpose of this post however all opinions are my own.
This post contains affiliate links and I may receive commission if you visit a link and buy something. Purchasing via an affiliate link doesn't cost you any extra, and I only recommend products and services I trust.
I remember when I was a child watching a Christmas movie and the American family in the movie had a train going around their Christmas tree. There was Christmas music in the background and one of the train carriages was full of ornamental gifts. From that point onwards I knew, when I grew up, Christmas would not be Christmas unless my tree had a train set going around it.
I invested in a specific Christmas tree train a couple of years before having children and it worked fine although it finally ran out of steam last Christmas. This year I was faced with the prospect of a train-less Christmas tree until Hornby sent us their Santa's Express train Set to review.
Now, the Hornby Santa's Express is not just a Christmas tree train. It is a really high quality train set that both adults and children would love. It can also go anywhere – not just around a Christmas tree – although that is obviously where we have set it up.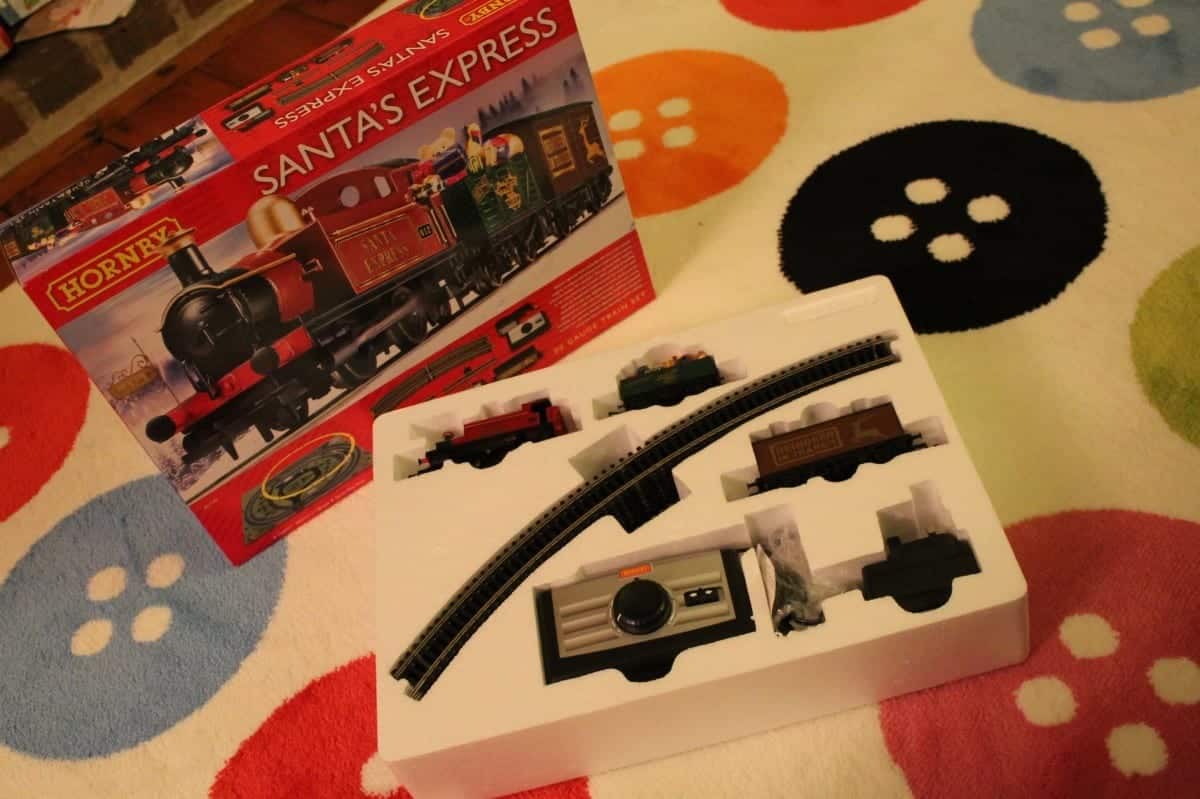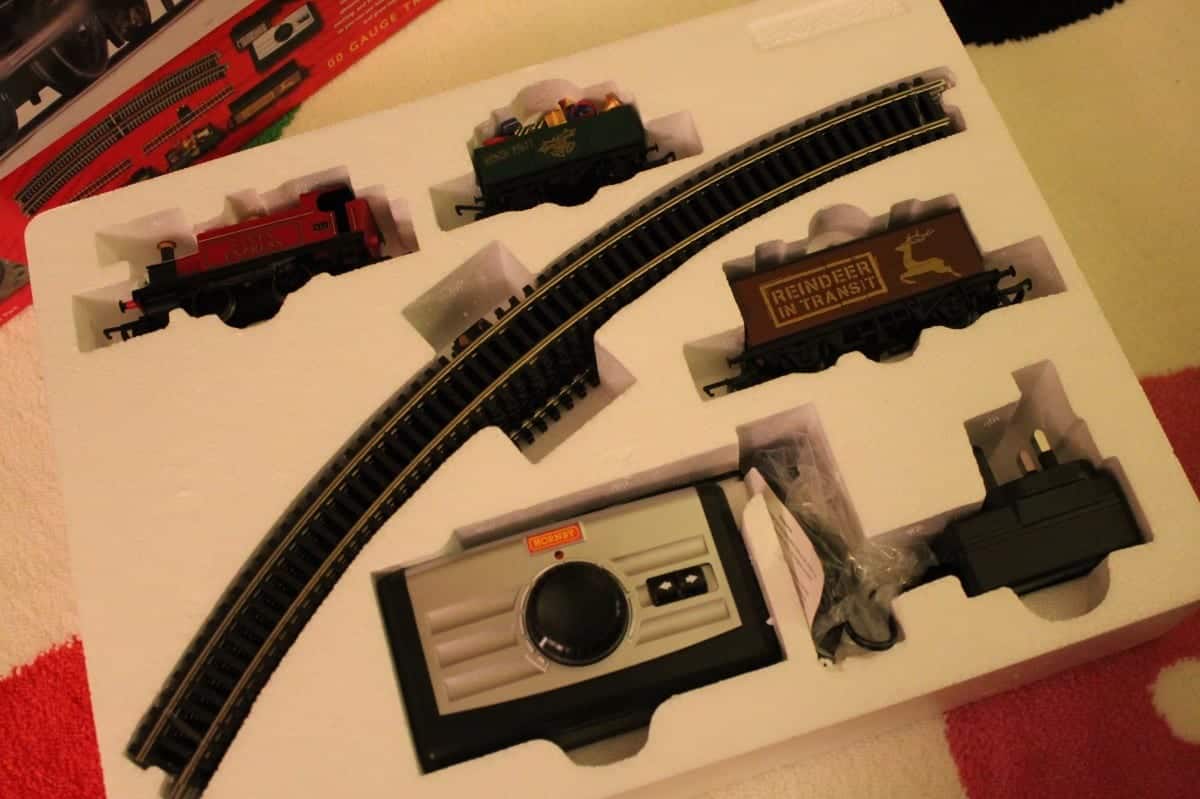 Santa's Express comes with a three piece train, plenty of track to make a good size oval, controls and a mat that you can have the train set up on if you like. The box literally contains everything you need to get started and Dave set the train set up within just a few minutes.
Once set up the controls for the train are simple to use, twisting a dial to make the train start moving and to adjust the speed. There's also a toggle to change the direction of the train.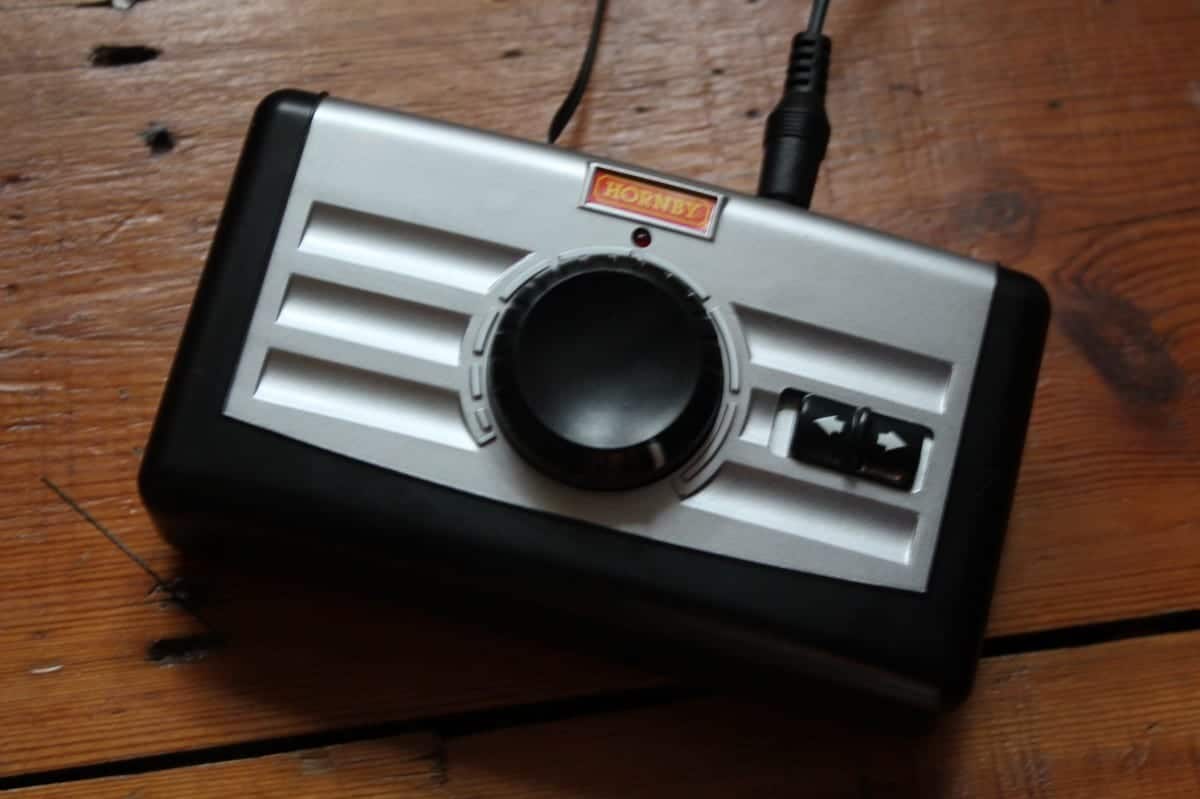 The Hornby Santa Express has really made my Christmas – and the whole family love it. LP and Little Man love watching it go round the tracks and I can imagine on Christmas morning when it's working it's way through tunnels of presents – a train really does finish off the Christmas tree for us.
Dave is now talking about getting a Hornby Thomas the Tank Engine set as Little Man is a huge Thomas fan and Little Man has even asked us where the train station is – as apparently the train needs somewhere to stop and rest! If I thought Santa's Express was just for Christmas I was definitely wrong – this set will no doubt be the start of our Hornby collection – and what a fantastic place to start!
Hornby Santa's Express has an RRP of £69.99