*This is a paid post
Now that the children are back to school I'm sure we're not the only ones trying to get back into a good routine. The last year has been such a strange time and I know that lockdown has brought with it a lot of relaxation.
So now it's time for us to work on getting back to where we want to be – things like having dinner at the dining table rather than in front of the TV, wearing clothes that aren't loungewear, getting back into the habit of homework and reinforcing expected behaviours for the children.
The rules have relaxed over recent times and with it there have definitely been some bending in behaviour and so when Behaviour Balls invited us to review their product and service it felt like perfect timing and a great opportunity.
What are Behaviour Balls?
Behaviour Balls are a visual behaviour tool to help parents better manage the behaviour of their children. They focus on specific behaviours to start with, working up to bigger goals.
With Behaviour Balls, good behaviour is expected. Unlike other behaviour aids we've seen and used in the past – like reward charts, for example – good behaviour isn't praised with Behaviour Balls, it's a given. Children should behave well and Behaviour Balls work by focusing on instances of undesirable behaviour rather than rewarding what should be continual positive behaviour.
How do Behaviour Balls work?
Behaviour Balls are a very visual system which takes away the need for discussion with children when their behavior isn't at its best. The main emphasis of Behaviour Balls is that the children start each day or week with a full set of balls and are rewarded for not losing any.
Balls are lost when the child doesn't do what has been asked of them, and has failed to improve their behaviour during the visual process. This really is where Behavior Balls are a really versatile product. No family will have the same behaviour issues within it, every family and child is different so you make Behaviour Balls work for you.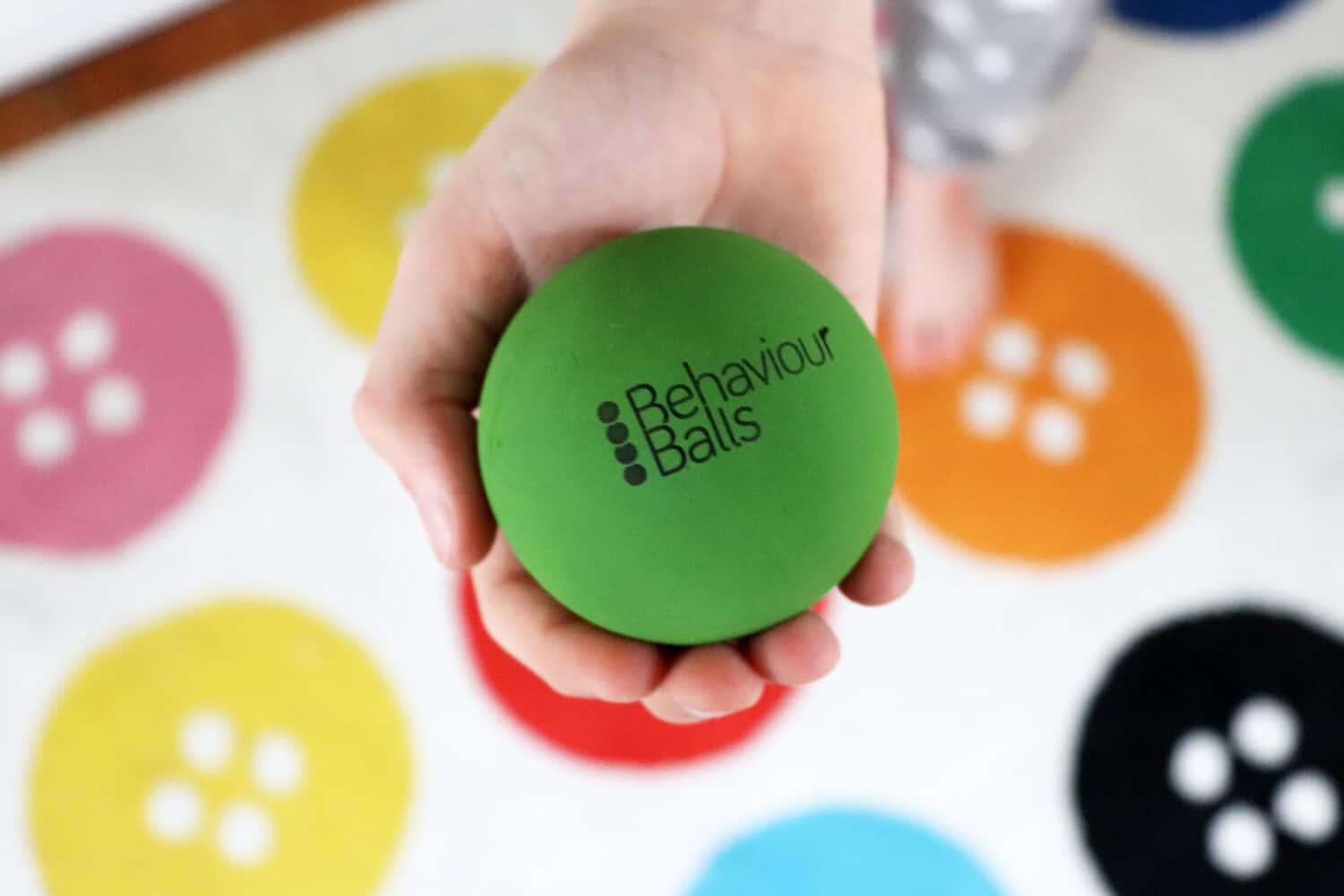 How we used Behaviour Balls
Any regular reader will know that we don't really have behaviour issues with LP and Little Man – they have always been really well behaved kids. But, that's not to say there aren't things that can be improved.
Over lockdown they have both begun a habit where, when asked to do something, they say "can I just…" or "in a minute" – and I know that sounds really minor but it's something that really niggles as we'll ask them to help lay the table for dinner and by the time their version of a minute has passed we'll be sitting down to eat.
So we used Behaviour Balls to focus on this one thing. Could the children do as they were asked, when they were asked and get rewarded for it?
How did Behaviour Balls work for us?
Once we introduced Behaviour Balls, we explained to the children how they would work. Behaviour Balls have a fantastic six step process to follow so it's more than just taking away a ball when the children don't display desired behaviours.
The children understood the concept of the Behaviour Balls from the start and we alternated using them with LP one day and Little Man the next so they both had the chance to work on their behaviours and continue it even when we weren't using the Behaviour Balls.
The main aim with Behaviour Balls is not to use them forever but instead to teach the children to remove negative traits from their behaviour so they no longer need Behaviour Balls. But, the balls can be kept and used whenever needed as time goes on.
LP and Little Man both bought into Behaviour Balls from the start and neither wanted to lose their balls. They were kept somewhere they could see them at all times and they both got quite emotional at the thought of losing balls. The balls really symbolised the reward at the end for them.
For us, the reward was time on the Nintendo Switch but it could be anything that works for you – FaceTime with a friend, a favourite TV show or getting to pick a family activity. Something that the child wants and will happily work towards.
Because of how invested the children were we found Behaviour Balls to be a really positive experience. They both naturally started doing things when they were asked and we've now moved on to focusing on other behaviours.
Making Behaviour Balls work for you
Behaviour Balls is fantastic for focusing on specific behaviours. You can't buy a set and then say to your child to be good. The child needs to know what exactly you mean by being good and it needs to be tailored to their age and really specific too.
As Behaviour Balls is a visual aid it's great for any age child and it really removes arguments around behaviour. The child knows what is expected of them and when it doesn't happen, they lose a ball. No discussion is needed which immediately stops anyone arguing. It is what it is.
I would have loved a set when the children were preschoolers and we could have used Behaviour Balls to focus on not throwing their food on the floor, not throwing themselves on the floor in temper or helping to put their toys away.
For slightly older children Behaviour Balls could be used with chores in mind like keeping their room tidy or things like sharing with their siblings, not hitting or not slamming doors.
Even with teenagers you could use Behaviour Balls for things like not swearing, not answering back, doing homework or helping around the house.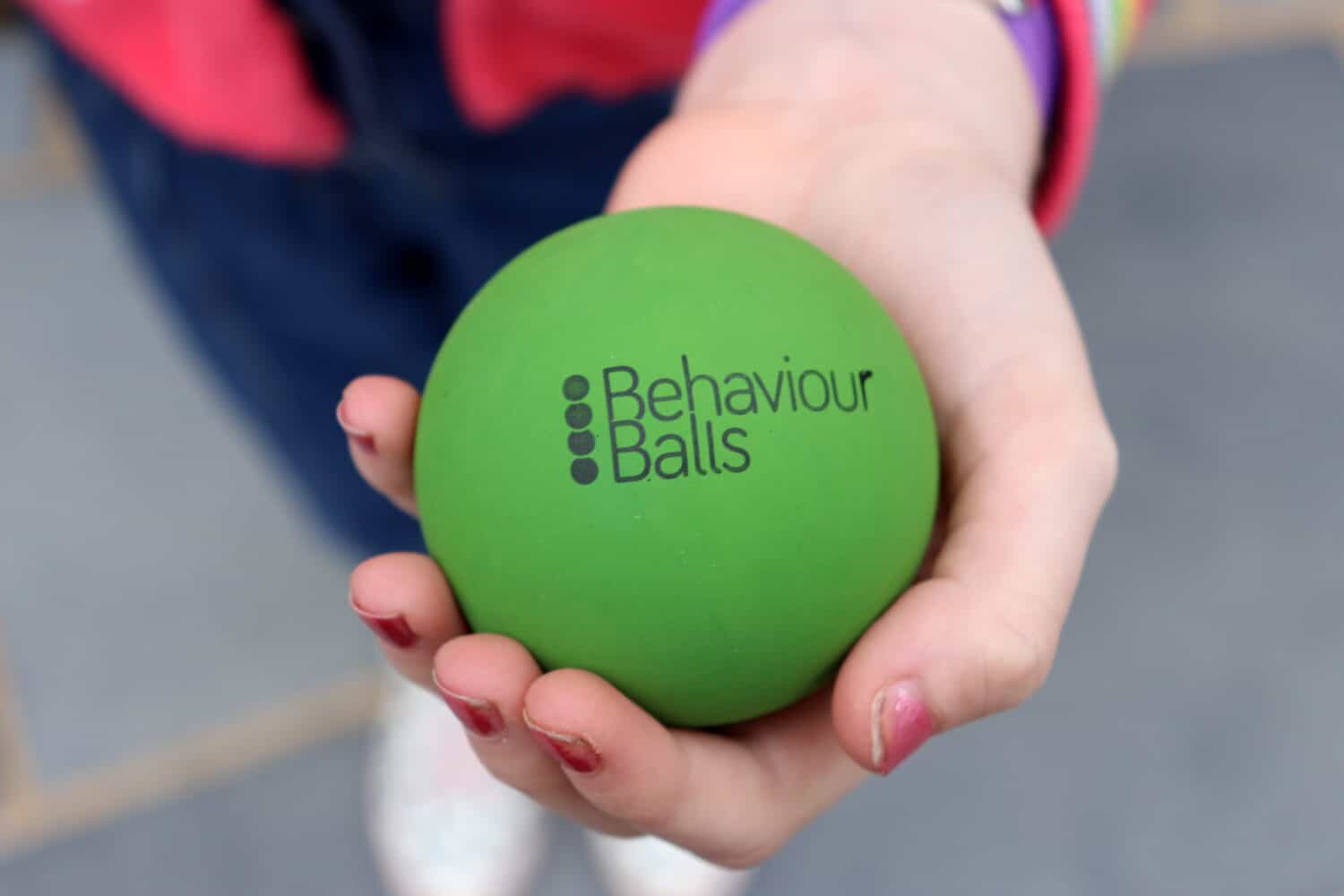 As you can see, Behaviour Balls are really behaviour specific and work well when you focus on one area at a time. It's really hard for anyone to change their behaviour when they are just trying to be better or do better but by having clear goals and a clear focus it makes change that much easier.
Behaviour Balls look like a simple concept but, as well as the physical tube of balls, they're a whole behaviour process that a family can use together. They're versatile, adaptable and something that any family could use.
I really like Behaviour Balls and would urge any family who have any behaviour issues to give Behaviour Balls a try. They have a fantastic online portal that you get access to when you buy a set of balls that helps you get started, answers questions and is just a fantastic resource.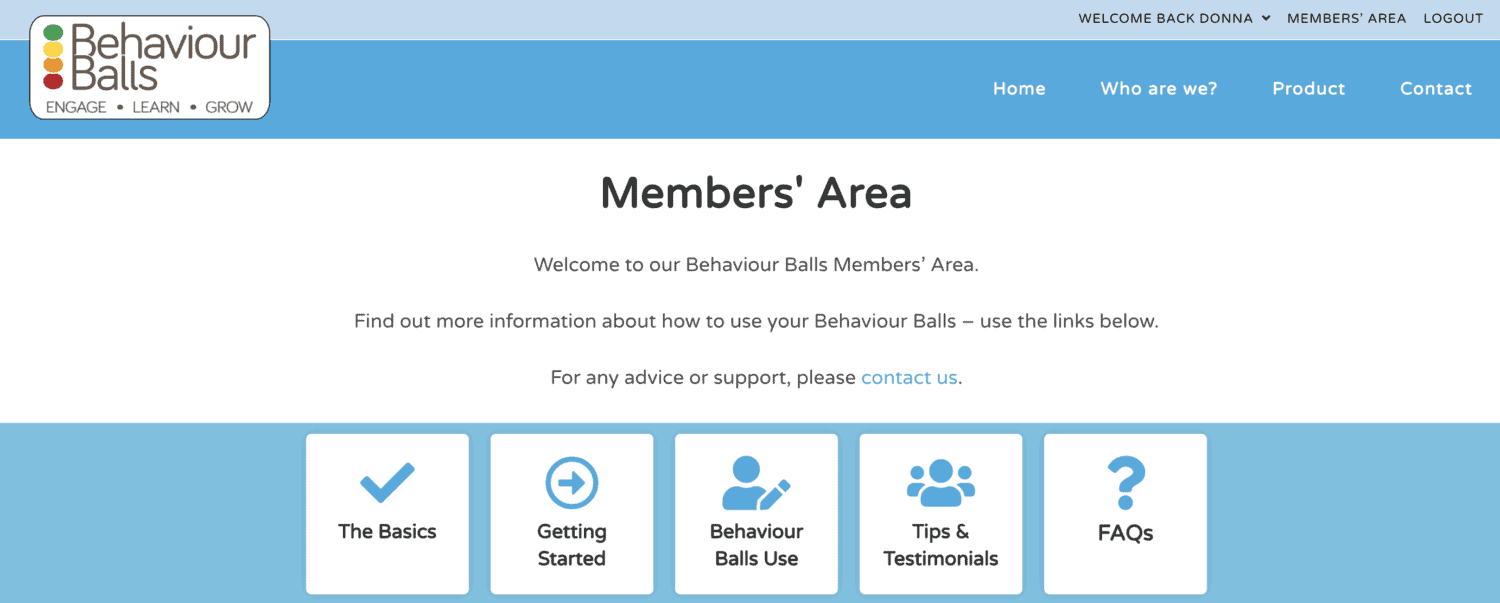 One thing that using the Behaviour Balls Members' Area online has shown me is that the Behaviour Balls team really want to help people to get to grips with their children's behaviours and support them through using the balls.
They cover so many different eventualities and situations within the Member's Area and are always contactable if you need more specific help or advice. There's so much more to Behaviour Balls than just the set of balls.
Behaviour Balls cost £28.99 (but are currently on offer at £17.40) which includes the set of balls, visual guide and instructions but also individual support and advice and access to the members' area too. Find out more over on the Behaviour Balls website.