We've now been weaning Little Man for a month and it's going amazingly well. We decided to do Baby Led Weaning after doing BLW with LP and Little Man has picked it up incredibly quickly.
At first we just gave LM sticks of cucumber to gnaw on but swiftly moved on to other foods. So far he's also had mango, melon, plum, pear, carrot, toast, breadsticks, banana and rice cakes. As well as those finger foods I've also been giving him yogurt and fruit puree pouches on loaded spoons where we fill the spoon and hand it to him and he then feeds himself. He loves this but it is incredibly messy.
So far Little Man's favourites seem to be yogurt, toast and cucumber but he's been trying everything we give him. He's really good at picking the food up by himself now and is a lot more patient than a month ago. Once again I am amazed at how quickly babies learn new things.
Again we have been surprised by the mess of BLW. I often forget to take LM's clothes off before a meal and regret it the instant I give him food – naked meal times are definitely the easiest way to deal with BLW. I'm also once again thankful for the Ikea Antilop highchair, so easy to clean and have stocked up again on messy floor mats from Poundland.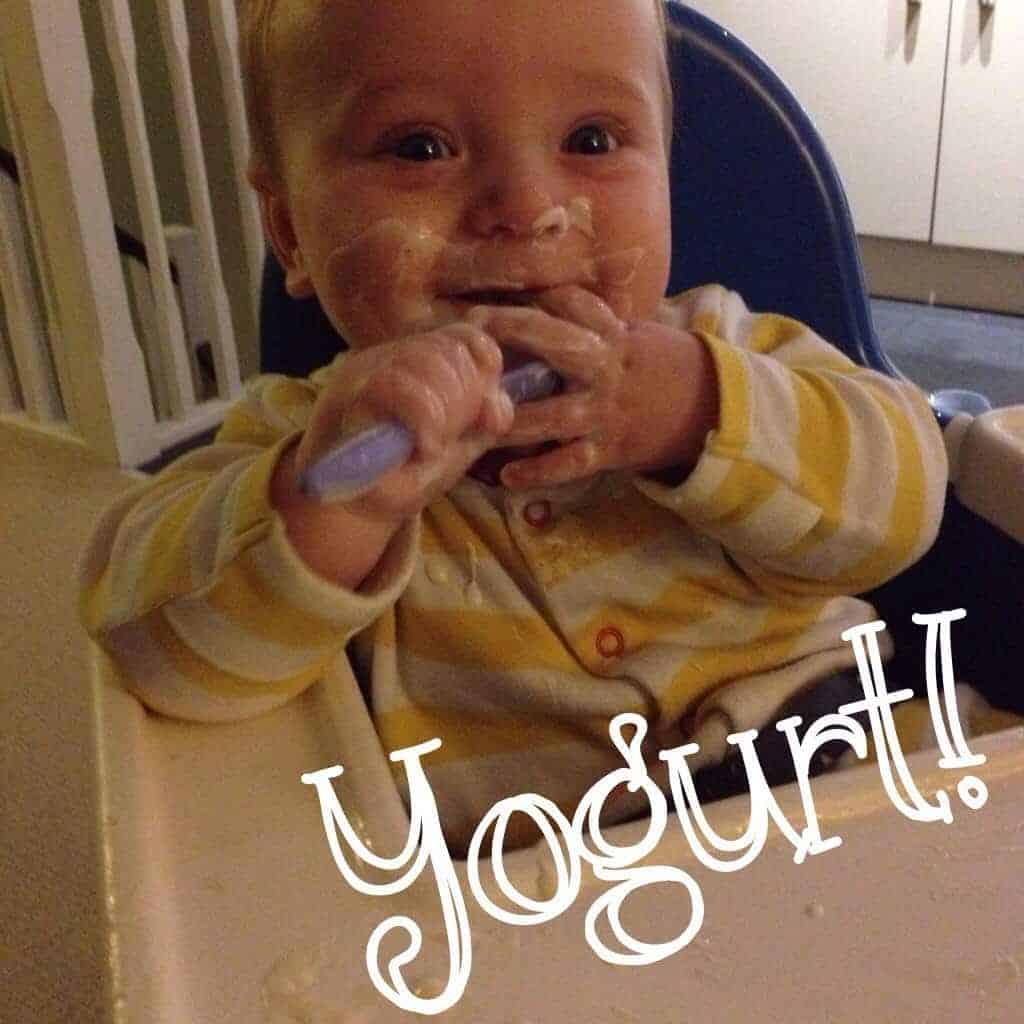 So far BLW is going amazingly and I couldn't be happier with how LM is dealing with it. I don't know whether he as actually 'eaten' a huge amount just yet but we're very much in the mindset of 'Food is fun until they're one' and happy for him to just be learning and experimenting with food for now.
I'll keep you updated on LM's BLW progress!