*This is a collaborative post
We all enjoy going shopping for clothes, but are we all too guilty of settling for quick and inexpensive fashion? Here are some reasons why you might want to pay more for clothes; they make a lot of sense.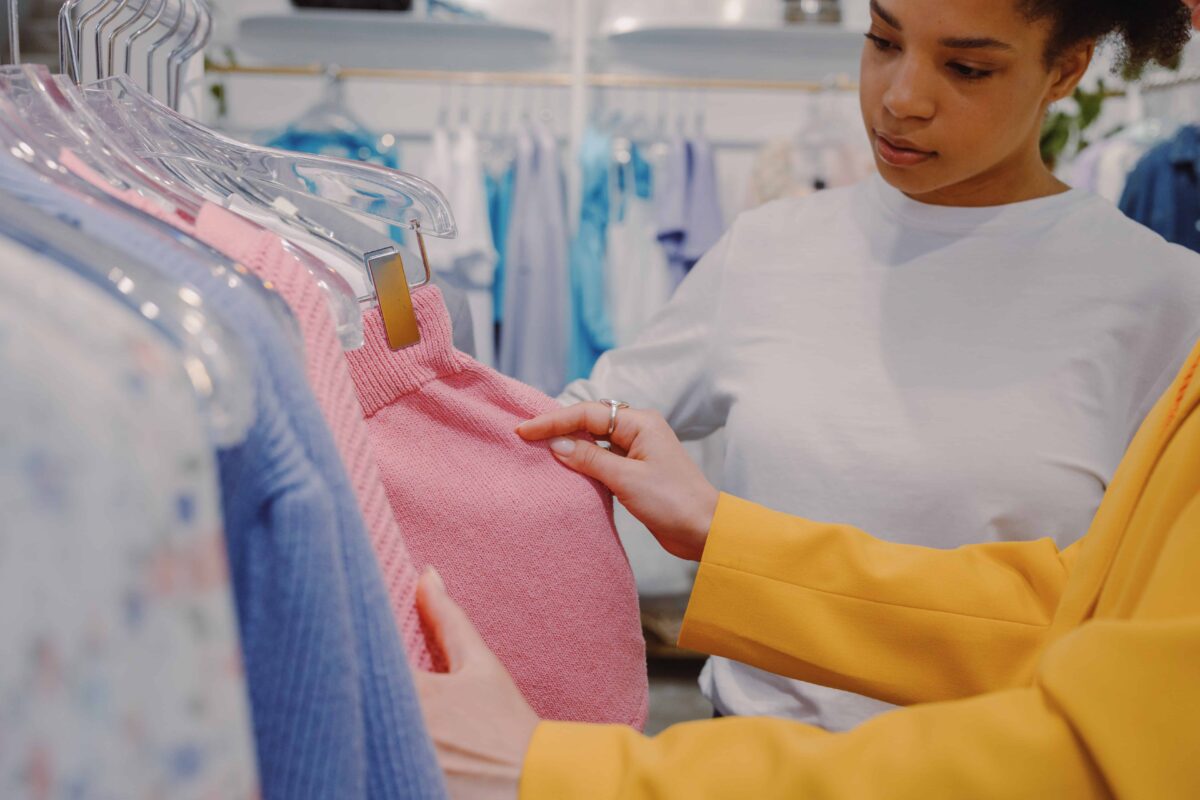 Higher Quality Lasts Longer
There is a story about money that is often told to show how expensive it is to be financially unstable. When you don't have much money, you have to spend more overall because you can't buy good clothes. This is why a T shirt from Primark will cost you more than shoes from a designer store where you can visit men's T shirts. That might initially sound like we've got things back to front, but after a few months, the cheap T shirts will get holes in them or wash badly and no longer fit, making them impossible to wear. On the other hand, the options that cost more are made to last so you'll get more wear out of them and not have to replace them – that makes them cheaper overall.
You Won't Need Fast Fashion Anymore
Fast fashion came on like a tornado and became the first choice for many kids, teens, and even adults who didn't have much money. Fast fashion made it easy to get new clothes without spending a lot of money, but it also has some problems. It's not only bad for the environment, but it also raises some moral questions. Even though the clothes are cheap, they aren't very good, so they end up in the trash sooner rather than later. If you spend a little more, you're sure to get good quality and don't have to worry about how it was made.
You Get More Versatility
You've probably stood in front of your closet feeling panicked because you thought you had nothing to wear. Cheap clothes are useful at first, but they get old and boring over time. But with more expensive things, you can use them in more ways. This lets you mix and match with other items to make a whole new look that still feels familiar and comfortable. You can impress your friends, family, coworkers, and even strangers without having to buy a whole new wardrobe. When you have better clothes, you have more choices.
Your Style Will Be More Unique
When clothes are cheap, it means that a lot of people will have them. You might remember when you went to Topshop (or Topman) for the first time and how quickly you fell in love with certain clothes. You probably also remember how every other person you saw out on the town wore the same thing. It's a good idea to keep up with the latest trends, but they can quickly turn into cliches that will make you cringe when you look back. So, if you want to get ideas, look at the more expensive options and embrace the unique style you've always known you can do.
The Clothes Will Fit You Better
Cheap clothes are designed for the average body type, so if you always feel like nothing you buy flatters your figure, it's because of this reason. The issue is that not everybody has a typical build. Some are chunkier, some leaner, and some more top-heavy than others. Unless you're skilled with a needle and thread, you'll have to make do with clothes that don't fit quite right. On the other hand, if you're willing to splurge a bit, you can find garments that flatter your figure. A new outfit should make you feel better about yourself, and these will do just that.