*This is a collaborative guest post
When a friend, family member or co-worker experiences the loss of a family member or even a beloved pet, you may be unsure of how best to support them. Attending the funeral, offering moral support and being a shoulder to cry on is always the most valuable way to help a loved one through a difficult time. However, sometimes distance separates you, or you don't know them very well, but you still want to show you care. In these cases, you should consider sending flowers. You can choose from a variety of floral arrangements for funerals at Bouqs and let your loved one know you care.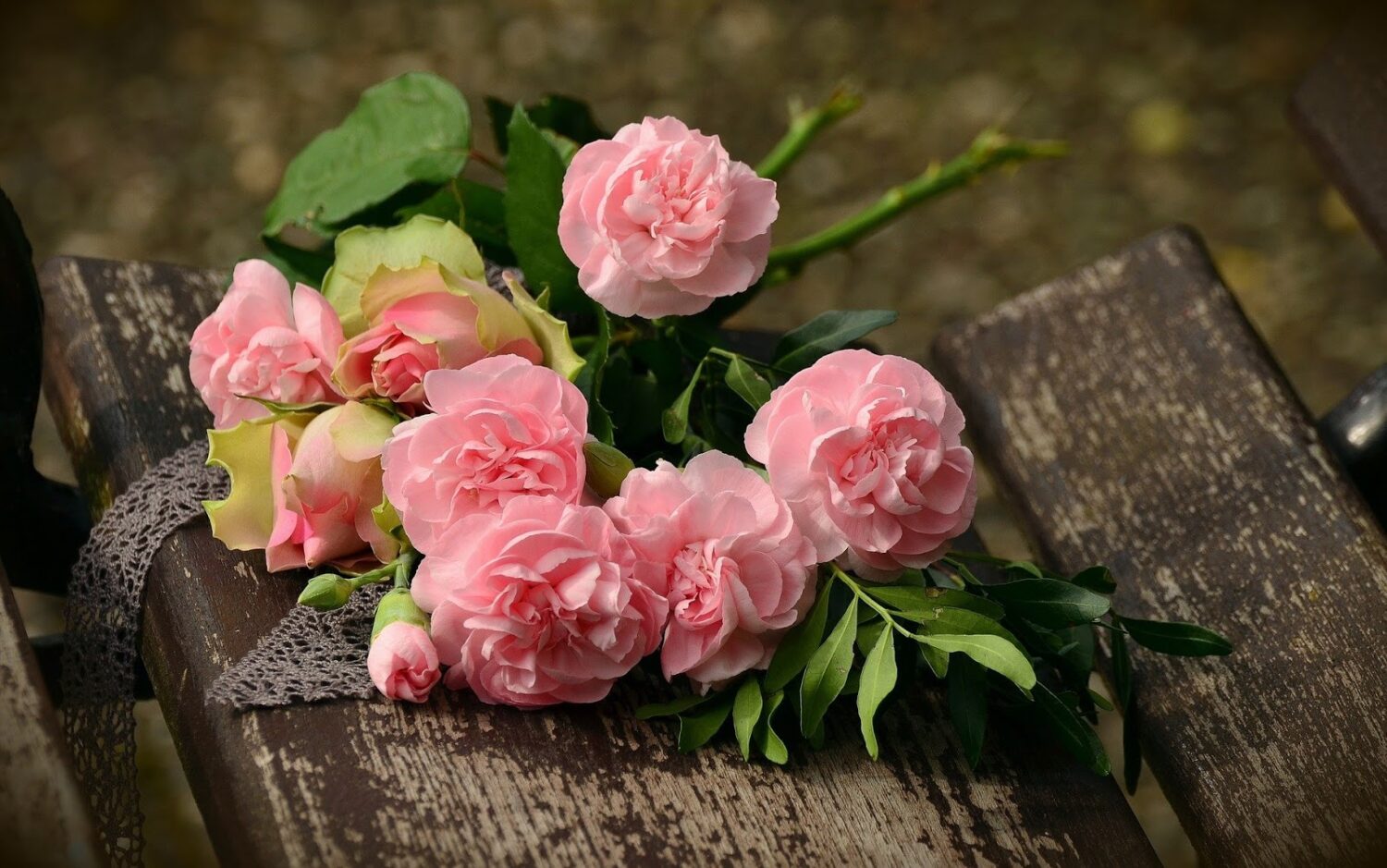 Why Send Flowers?
Flowers have been used in funerals or placed on gravesites for centuries. Flowers represent growth and the life cycle of birth to death. The natural beauty of flowers can add a sense of warmth, and show love for both the deceased and their loved ones.
However, not all cultures appreciate flowers after a loved one has died. For example, it is not common in the Jewish faith to send flowers as a sign of condolence. Instead, it might be more appropriate to send a gift basket or food. Most Christian cultures are accepting of flowers, as are Buddhists and Hindus. For Muslims, it can vary. If you're unsure about whether or not flowers are appropriate for the faith of the person, it's best to ask someone close to the family before sending them.
Where Should I Send the Flowers?
You can send the flowers to the family's home, or to the funeral home directly. Typically, flowers should be sent to the funeral home before visitation hours so the arrangement is ready when the family arrives. However, you can send flowers to the home at any time, either immediately or after some time has passed. It can be a nice surprise for the family to receive flowers a week or two after the passing, as a reminder that they are still in your thoughts.
Should I Send Flowers If the Family Doesn't Ask For Them?
In general, yes! Flowers are almost always a welcome gift. A family may ask for a charitable donation to a cause important to the deceased, but that doesn't mean you can't also send them flowers to express your feelings. The only time you shouldn't send flowers is if the family explicitly says not to send them.
What Type of Floral Arrangements Should I Send?
There are a couple of different options to consider when sending flowers. One idea is to have a wreath created. These circular floral arrangements are especially popular to hang on gravestones. There is also a traditional floral arrangement, with cut flowers displayed in a basket or vase. There are also sprays, which are meant to be viewed from one side only. These are often seen on the top or inside of a casket. You could also send a potted plant, particularly if it has value or meaning to the family. Instead of a basket of blooms, they may value the ability to watch something new grow.
What Types of Flowers Should I Use?
Each floral arrangement is unique. There are many options, with carnations, lilies and roses being some of the most popular.
Lilies
Lilies are one of the most traditional funeral flowers since they are associated with peace, which may bring comfort to the family. White lilies are especially popular in religious or faith-based services but are still appropriate for non-religious families as well.
Carnations
If you want more color in your arrangement, you can add pink carnations, which represent remembrance. Carnations are fragrant and long-lasting, which makes them a popular choice for services that last several days. Carnations also come in a variety of colors, so you can choose what will best suit your arrangement.
Chrysanthemums
In China, Korea, and Japan, white chrysanthemums symbolize grief. If the family has ties to these countries, you might want to choose a white chrysanthemum. In some European cultures, these flowers are reserved exclusively for funerals and graves.
Gladioli
While many funeral flowers are white, striking gladiolus can add a burst of color. These flowers represent an uplifting feeling, perfect for families during a time of loss. Gladioli can also be a symbol of strength, showing respect for the deceased and their character in life.
Roses
Roses are one of the most popular flowers, no matter the occasion. For funerals, there is no exception. You can get red roses, which signify love, or pink, for grace and respect. No matter what color, roses are a classic flower that can properly signify your feelings of loss and grief.
Orchids
Orchids can create a striking look, making them an unconventional but meaningful flower for a funeral. Choose a pink, purple or white orchid plant, which symbolizes love, beauty and strength.
Of course, you should always take the preferences of the deceased and their family into account. For example, if you know their favourite color or flower, you can integrate it into your arrangement.
What About Potted Plants?
Sending a potted plant is a good way to offer continued support to the family. The plant can serve as a reminder that you care, and also symbolize their lost loved one. A potted hydrangea is a good option; it's a beautiful bloom to have on hand, but can be planted outdoors after the funeral and continue to thrive for years to come.
What Should You Write on the Card?
When sending flowers to a funeral, church or crematorium, be sure to include the name of the deceased so they can present the flowers at the ceremony. You can include a short message such as "rest in peace" or, "we love you."
If you're sending flowers directly to the home or to one of the deceased's family members, you can address the card directly to them. Your card can include a more personalized message, or something more thoughtful such as "thinking of you" or, "with my deepest sympathy."
Sending flowers is a thoughtful gesture that doesn't take a lot of money or effort, but will mean the world to the recipient. Show you care about them and their loss by sending a sympathy arrangement.