*This is a collaborative guest post
Great Britain is one of the most attractive countries in Europe. People go there not for a beach holiday, but for new impressions of ancient castles and fortresses built during the Middle Ages.
The thought of the expenses often stops tourists from the idea to travel to the UK. But if you wish, you can always find cheap travel deals, and make your trip not only pleasant but also budget-friendly.
Group tours are the first option
Do you want to visit several of the UK's major attractions and stay within your price limit? Group excursions are the way to go! Usually, people must plan funds of approximately 150-200 pounds per day for a journey to the United Kingdom. Guided tour packages provide travelers with a reasonably priced and hassle-free method of traveling. The trip price includes accommodation, transportation, a variety of meal options, and plenty of interesting activities. That implies you only have to be concerned about daily cash to spend, travel insurance, and any extra goodies you want to include.
How to keep memories of the trip?
The most important thing you should bring back from any trip is memories. Not only photos, but also seemingly insignificant trifles, will help to save them. Tickets, labels, magazine pages, promotional postcards, maps, and flyers – all this can be turned into a treasure trove of priceless memories. How to do it? There are many ways! Buy or make a travel album or diary, get a special box for such trifles, or hang a world map on the wall on which you will mark the visited cities, pinning a ticket or Polaroid photo in their place. And you can also order a photo book and fill it with your favorite vacation photos. You can start a travelogue and collect enjoyable memories in short videos and instantly edit them with Movavi software or OpenShot video editor to share them with friends and on social media.
Flights and tickets
In case you prefer independent trips, the best way to save on air travel is to book tickets in advance. And pay attention to your luggage: it is more profitable to go on a trip light-handed. For exceeding the weight of the suitcase, you will be charged a decent amount at the airport. Try to find air tickets to London, since as a rule, flights to the capital are cheaper than to other cities in the kingdom.
The budget way to get from the airport to the city is by bus. However, given the London traffic jams, it is often not the fastest. From airports in Luton, and Gatwick it will cost just a couple of pounds. In half an hour you can get to the airport in Gatwick by a regular train, the advertised "Gatwick Express", by the way, costs twice as much.
Transport
When traveling in the UK, give preference to buses: train tickets, as a rule, are much more expensive. Megabus and National Express are two companies that will take you both to the farthest north and the south, famous for their picturesque coasts. By combining a ticket from two companies, you can easily organize a dream trip. The sooner you buy a ticket, the cheaper it will cost.
However, public transport in the UK is expensive. If the trip to London is planned for three days or more, buy an Oyster Card, and you will save on transport costs at least twice. The price of the transport card depends on the travel area. For traveling within the city, a travel card for 1-2 zones for £30 is quite enough. Keep in mind that the Oyster Card is charged a deposit of £5. When tourists return the card, they get a refund.
Accommodation
Approach the choice of housing wisely. Choose cheap hotel deals with free breakfast included – the cost from those where there is none may differ by one pound: you can't even drink coffee for this price. Remember the password from your Couch-surfing profile. The people you stay with can give you much more than just shelter. And one more time, look for accommodation in advance to have more options!
How to save on meals?
Here are some useful tips:
Buy food at Tesco supermarkets, which are generously scattered around the city, many of them work until late hours. Ready-made complexes cost only a few pounds. Also, look for the reduction to clear shelves: in the late afternoon (around 17-18 o'clock), products that need to be sold before the end of the day are laid out here.
Almost all restaurants in England offer good discounts on Mondays. In addition, many of them link discounts at a certain time of day. In particular, early lunches and dinners will cost an order of magnitude cheaper than the usual menu.
If you want to drink, then pay attention to the phrase Happy Hour on the signs: this is the time (usually longer than an hour) when cocktails are sold at a special price.
What is free
In every city that is at least a little attraction for tourists, you can get a free tour. As a rule, they are conducted in two languages – English and Spanish, at the end of the tour they ask for tips. Free walking tours help perfectly to navigate the city, if you have just arrived. In London, you can try it with the guys from Undiscovered London.
Visiting most museums, and galleries in the UK, even the British Museum, one of the biggest ones, will not cost a pound. If the entrance is still paid, order tickets online, and they will cost 10% cheaper, while the Warner Bros Studios exhibition offers discounts in case you are visiting in a group.
Admission to most cathedrals is also free – in Bristol, Glasgow, and Edinburgh you will not pay a penny.
In good weather, it's worth taking a walk in the Sky Garden in London – it's a garden on the top floor of a skyscraper with panoramic views of the city. Admission is free upon prior registration.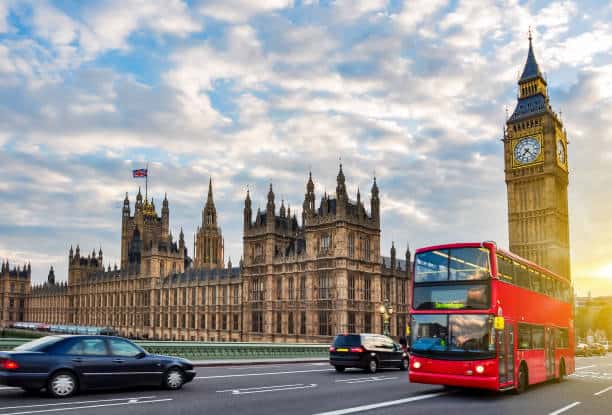 What's more to consider?
To explore the sights of London, take the London Pass discount card. It allows you to visit 55 museums for free and without queues, including St. Paul's Cathedral, Westminster Abbey, the Tower of London, the best planetariums, and the London Zoo. These are iconic places, tickets to which for ordinary visitors cost £15-25. Cardholders receive a free bus tour of London, discounts at 20 restaurants and shops, and a free guide with maps. Cards are sold online with delivery to the hotel, at Heathrow Airport, at railway stations, and in the information centers of major metro stations.
A lot of useful information about the UK can be found on the tourism information sites, which, perhaps, every city has. Such sites are not useful for lists of attractions – there you can find what will happen in the city at the time of your arrival and discover top places in the UK. Look for free events, and schedules of theatrical productions, choose pubs to look into first.
Conclusion
It becomes clear that it is not as scary to travel around the UK on a limited budget, as it seems at first glance. The country makes it possible to save money in many positions – the main thing is to plan expenses correctly before the trip and study all the slippery moments before departure