*This is a collaborative guest post
New York City has scores of fascinating attractions. It would easily take a fortnight to cover half of what the Big Apple has to offer. From museums to parks, unique neighbourhoods to shopping sprees, cuisines to the cultural melting pot that the city is, there is no dearth of entertainment, recreation and exploration for anyone visiting NYC for the first time. Since time is of the essence and so is money for most people, there has to be a shortlist of things to do in New York for first timers.
New York was the first city of skyscrapers in the world. The skyline is breathtaking to say the least. You should try to reach a vantage point to enjoy panoramic views of the city. You could consider the indoor and outdoor observation decks of Empire State Building, Top of the Rock at Rockefeller Center or One World Observatory. If you don't want to deal with the crowds or pay for the access to the high-rise hotspots, you can always go for a walk on the Brooklyn Bridge. There are some sweeping vistas to enjoy for free. You may also want to combine recreation and marvelling at the city skyline simultaneously. There are many bars and lounges across the city with mesmerising views of the skyline.
You should seriously consider sailing. Set sail for a short voyage at New York Harbour. You may also sail on the Hudson or East River. You need to consider sailing anyway if you want to check out the Statue of Liberty. You may choose to sail by and wave at fellow tourists as well as the iconic national monument or you may disembark and spend some time on Liberty Island.
Central Park should feature on your shortlist. The massive urban park cannot be thoroughly explored in a day. You should check out the specific attractions and decide which ones you would check out. There are Central Park Pedicab tours you can sign up for. Walking around the park is healthy but it would consume a lot of time. Consider exploring the Great Lawn, Loeb Boathouse, Strawberry Fields, Central Park Zoo and Jackie Kennedy Onassis Reservoir among others. There are many affordable hotels near Central Park.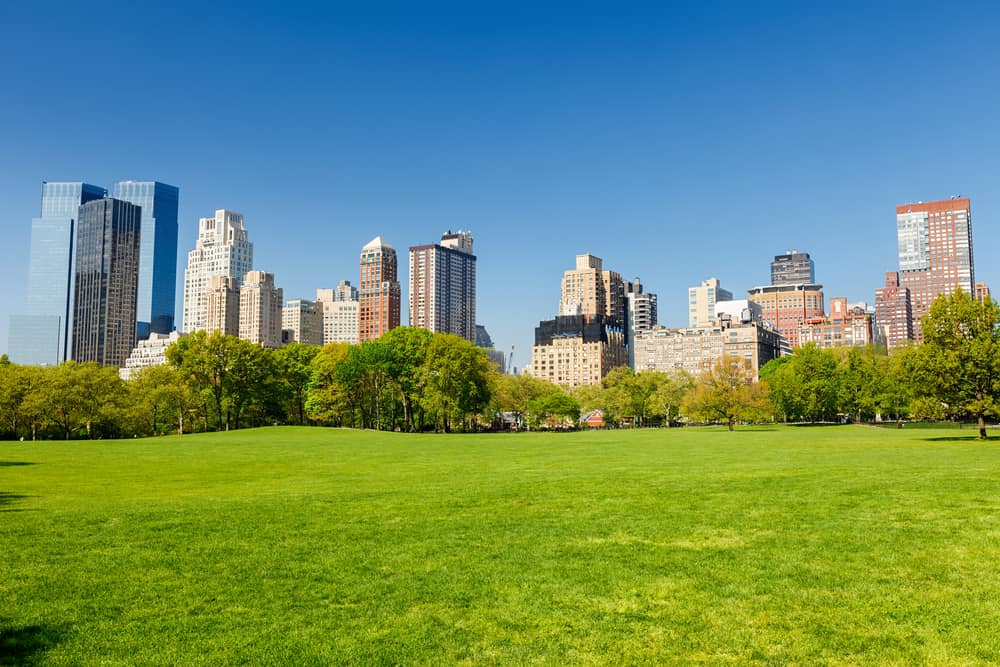 Sign up to get dazzled at Broadway. You may or may not be particularly fond of theatre but the Theatre District in Manhattan deserves a stroll at the least. Broadway shows are a different ballgame. The sheer spectacle and the experience would be like none other. Even if the shows cost you a fair bit, you should not miss out on one. Make sure you reserve tickets in advance.
You will perhaps be at Times Square for some time. If you have enough time, check out the
Metropolitan Museum of Art. It is the largest museum across the Atlantic. There are thousands of artefacts representing around five thousand years of cultures from around the world. If museums fascinate you, then you must check out the Museum of Modern Art. Finally, go on a culinary exploration. Be it American or English, Irish or Spanish, Italian or French, Lebanese or Indian, New York City has more than something for every palate.