*This is a collaborative post
Are you getting ready to open your business? Whether it's a restaurant, retail store, or something else entirely, making sure your first day is a success is critical. You've put so much time and effort into getting to this point – don't let a few missteps ruin everything. This blog will give you six tips to ensure your business's first day goes off without a hitch!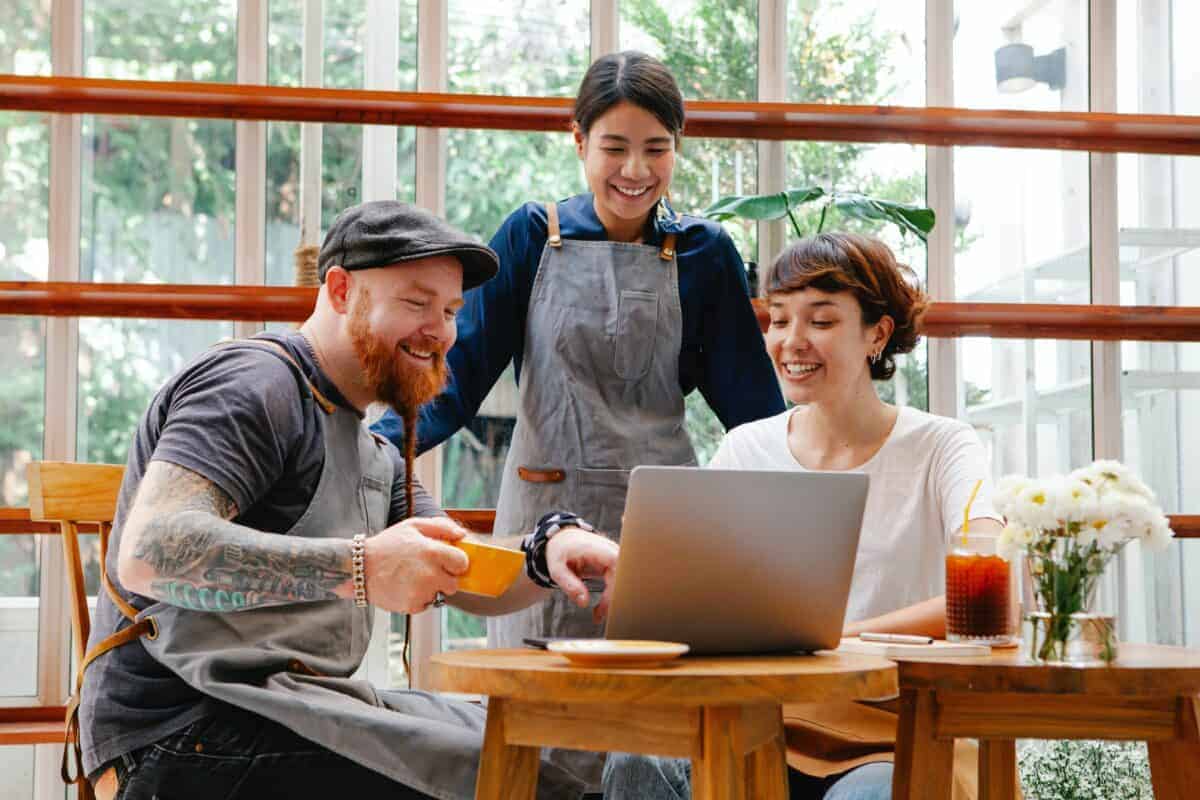 1) Make a detailed plan – and stick to it
One of the most important things you can do to ensure a successful first day is to make a detailed plan. This plan should include everything from what time your doors will open to who will be handling what tasks.
And while it's important to have a plan, it's just as important to stick to that plan. Things will inevitably come up that try to throw you off course, but if you stick to your guns, you'll be able to stay on track.
If possible, run through your planned activities for the day beforehand so that everyone knows what they need to do and when they need to do it. This will help avoid any confusion on the big day.
Finally, don't forget to build some flexibility into your plan. Things rarely go 100% according to plan, so by being flexible, you'll be able to roll with the punches and still end up with a successful first day.
2) Get there early
Another important tip for ensuring a successful first day is to get there early. This will give you time to set up, make sure everything is in its place, and just generally get things ready. The last thing you want is to be scrambling around at the last minute – it'll only add to your stress levels.
If possible, aim to be at your business location an hour or two before you plan on opening your doors. This will give you plenty of time to get everything set up and ready to go. And if something does come up, you'll have time to deal with it without impacting your opening schedule.
Of course, getting there early also has another benefit – it'll give you time to calm your nerves. Opening your business is a big deal, so it's normal to feel a bit anxious.
3) Do a test run
If you're able, do a test run of your planned activities for the day before everything gets started for real. This will help you work out any kinks in your plan and ensure that everything will go as smoothly as possible.
For example, if you're planning on serving food, do a trial run with your staff. Make sure everyone knows their roles and that the food arrives on time. If you're running a retail store, do a practice run of your sales process. Go through all the steps from start to finish to identify any potential issues.
Doing a test run will help ensure that everything goes according to plan on opening day. And if something does go wrong, you'll be able to fix it before it causes any major issues.
4) Promote, promote, promote
If you want people to show up on an opening day, you need to let them know that your business exists! Make sure to do some promotions in the weeks and days leading up to your grand opening. This will help generate some excitement and get people interested in checking out your business.
There are several ways you can promote your business. You can put up flyers and posters around town, run ads in local newspapers or online, or even hold a special event leading up to the big day. Whatever you do, make sure that people know about your business and what you're offering.
The more promotions you do, the more likely it is that people will show up on an opening day. And the more people that show up, the more successful your business will likely be.
5) Give out personal freebies
People love freebies, so why not give out some personal freebies on opening day? This could be something like a free cup of coffee or a discount on your products or services. Whatever you choose to do, make sure it's something that will appeal to your target market. You can also go with gifts such as t-shirts or mugs that have your business logo on them. To get your gifts personalised, be sure to visit Dynamicgift.com.au for all your personalised gift needs!
Giving out freebies is a great way to generate some goodwill and get people interested in your business. And if you choose the right freebie, it could be a valuable marketing tool. For example, if you give out t-shirts with your business logo on them, people will be walking around town advertising your business for you!
So if you want to make sure your business has a successful first day, consider giving out some personal freebies. It's a small gesture that can go a long way in making your business a success.
6) Have a plan for slow periods
Even the most successful businesses will have slow periods from time to time. And on opening day, you'll likely experience more than your fair share of them. That's why it's important to plan how you'll deal with them.
One option is to use slow periods as an opportunity to do some marketing. For example, you could hand out flyers or coupons to people walking by. Whatever you do, make sure that you're using your slow periods as an opportunity to generate some interest in your business.
Another option is to use slow periods as an opportunity to get some work done. If there's something that needs to be done around the office, use the slow periods to do it. This way, you can stay productive and ensure that your business runs as smoothly as possible.
The first day of business is a crucial milestone for any entrepreneur. By taking the time to plan and prepare, you can increase the chances of success while reducing stress on yourself and your team.