*This is a post of Richard Clayton
You've probably heard of different ways you can source sustainable ingredients, such as fair trade items and locally sourced foods. But, how much have you considered technology's role in a sustainable kitchen?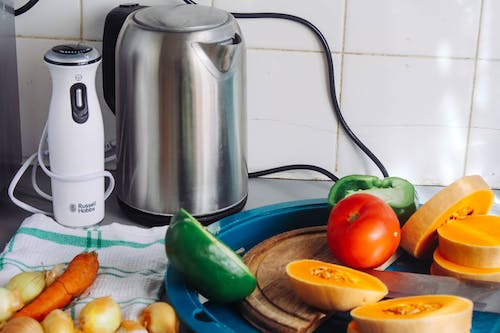 Technology and the way we power our appliances can hurt our climate. Luckily, there are plenty of alternatives, and you can whip up your favorite dishes using kinder methods that have far less of an effect on planet Earth.
Rather than sticking with fossil fuel-derived energy sources, spend some time learning about solar power and energy-efficient appliances. Keep reading to discover two awesome alternatives.
Solar Energy
Solar power involves solar panels and power stations that harvest light and heat from our sun and convert the energy into electricity. Our sun is a fantastic power source as it is completely renewable and can be used in any weather condition. If you're interested in powering your cooking appliances on the move, take a look at the best portable power stations in the US.
In fact, solar technology can become a permanent fixture in your home. For instance, solar generators can run 3400W, which is quite a lot. The average fridge is 175 watts, and with a generator's battery capacity of 2016Wh, that fridge could run for 11 hours with zero carbon emissions.
Solar cookers utilize solar power without the need for solar panels or generators. There are many variations of solar cookers. Using household items such as tinfoil, glass, cardboard, and tape, anyone can fashion a homemade cooker. These materials are being used to create cookers in developing countries, predominantly. They can support community life and ease respiratory issues that have resulted from fire-based cooking.
Anyone can take the time to create a solar cooker and provide themselves with a tasty dish made in a completely sustainable and electricity-free way.
Energy Efficient Appliances
To select the most energy-efficient appliances for your kitchen, you just need to know what to look out for. Energy efficiency standards for appliances come with helpful labeling.
The Energy Star logo is a voluntary labeling initiative, so look out for appliances certified by this company. The award originated in the USA and is government-approved. This symbol tells customers that the energy usage of an appliance is low, or below typical energy consumption.
The mandatory label is known as the EnergyGuide. You may have noticed this before as a yellow label detailing how much energy the appliance will use. It then compares the stats to the energy usage of other items with similar functions.
Sometimes, energy-saving appliances will be more expensive at first. However, this cost will be worth it in the long run as you save money on your utility expenses over time.
Discover a New Kitchen
Now you know there are accessible alternatives to standard cooking to be found, so you can go on to cook guilt-free. Evolving technology is the way forward, and you can save money on energy bills by going solar and making informed decisions regarding your kitchen equipment.