*This is a collaborative guest post
The thing about organisation tips and decluttering is that one naturally accompanies the other. You either rid yourself of the clutter or learn to arrange it in a way that doesn't have you suppressing a scream every time you look at the mess. 
We will give you an ultimate list of life hacks to organise the clutter. 
5 Ways To Declutter Your Home
Decluttering comes down to saying goodbye to items you don't need anymore instead of hoarding them. For useful but old products, you might consider donating them. For items you do need, strategically using storage products can keep most of it out of the eyesight of your guests.
Use Drawer Organiser For Everyday Essentials
We typically keep scissors, tape, chargers, batteries, flashlights, screwdrivers, and other everyday essentials in the drawers. These are items we could either need every day or go days without using. When we don't need them, their small size makes it easy to lose them.
Sometimes, we don't remember to safely store them back inside the drawer. Other times, we do. However, since these knick-knacks are toppled over each other, it could take us forever to find that one contact lens case.
You can use something like a drawer organiser set to divide the space for each essential. A drawer organiser would prevent you from throwing the scissor haphazardly inside the drawer. The cleanliness of the drawer would also prevent you from cramming it with items you don't need. 
Divide Your Closet Into Different Clothing Sections
When you keep different types of clothes in the same section, you have to move them aside to find the ones you need. This is bound to cause wrinkles.
For one, hang all your coats. Those get creases too easily. The same applies to shirts and suits. Jeans can be folded and stacked up as creases don't form on them. For tops and regular pants, even if you don't have the space to hang them, use separate sections to keep them. You can use dividers to form extra space. Filing them inside your drawer is another good idea. This way, it is easy to pull out the clothing item.
Underwear is the hardest to organise. You need them every day. Yet, they can enough to get lost in the sea of your shirts. Buy an underwear organiser for your bra, undies, socks, and scarfs. The ones from Lifewit have smaller pieces and can be folded away when you don't need them.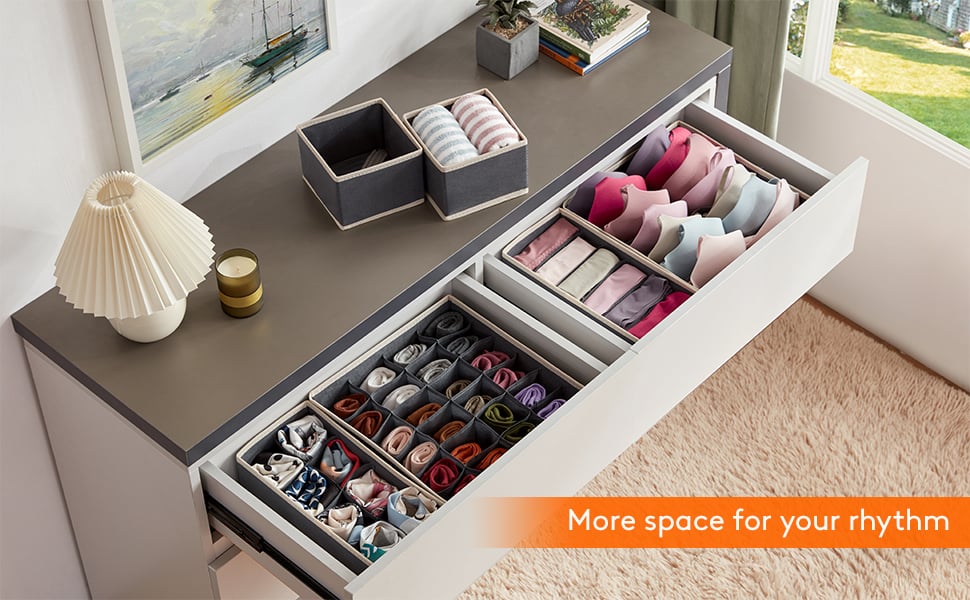 Pack Away Your Seasonal Clothes
You want to pack away your seasonal clothes in tidy large-capacity storage bags when they aren't in use. These are air-tight fabric containers with durable zippers. This way, you don't have to wash your seasonal clothes frequently. Nor do you have to worry about them sagging. You can store your blankets and comforters in them, too.
If you have the space, you can keep the large bags on the top shelf of your closet. If you don't, it's fine to keep those in a corner of your room, preferably by the closet.
Keep Storage Bins
Storage bins are useful for storing seemingly random items if you don't have a shelf. They can be used for books, pet supplies, children's toys, diapers, and other oddities. These are for overflowing items you don't have enough dedicated space for.
You can organise them with storage bins instead of leaving them lying around and tripping over them. 
Hang Shoe Organiser On Your Door
Shoe boxes are a thing of the past. Instead, you can mount a shoe organiser to your door. Your shoes have less chance of accumulating dirt when you tuck them into the mesh pockets instead of leaving them lying about in the entryway. This also makes it easier to pick out the shoe you need for the day with one glance.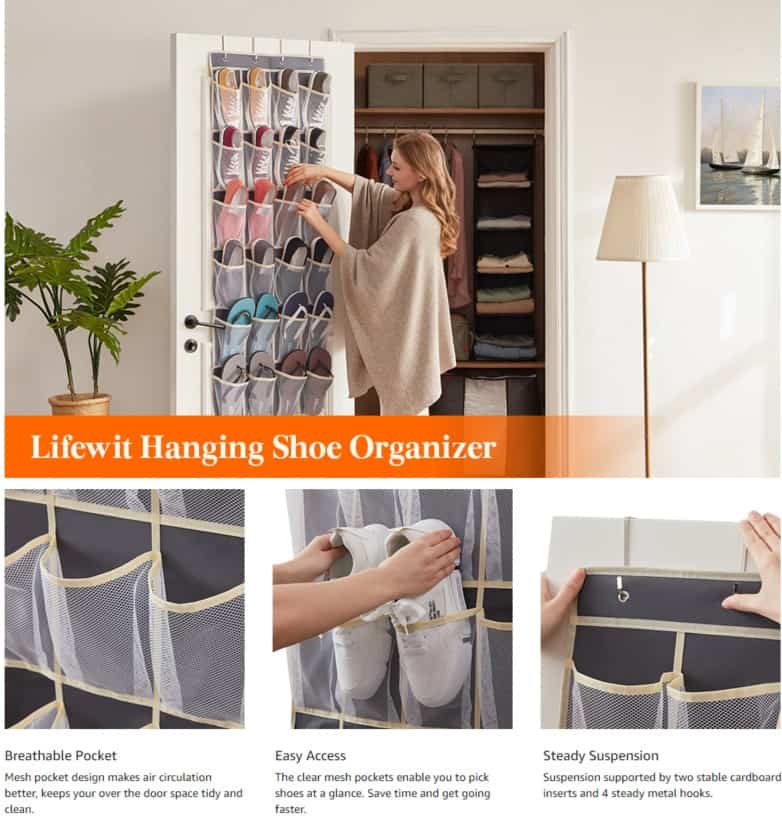 Final Thoughts
On your part, make a list of the rooms and the areas you need to organise. Start with your bedroom and keep on going until you have reached your kitchen. Once you have created a tidy safe space, maintaining it is easy if you have the right organising products.