*This is a collaborative guest post
Socks, soap, smellies; the Christmas staples are undoubtedly much appreciated and, for some, the annual gift of pyjamas, a calendar or gloves is much awaited. However, if you want to mix things up this year, check out these alternative Christmas present ideas that might not necessarily go down in history, but which will be remembered for years to come.
Personalised Kitchenware
Do you know a family who loves socialising? For some families, there is nothing better than long hours spent around the dining table, talking, laughing, arguing (let's be honest, that's inevitable) and, of course, eating and drinking. This four-foot personalised platter is simply beautiful and, as well as serving as a great board for cheese, meats and crudités, will look equally good as a centerpiece. If you know a family that loves to have fun, this is the perfect gift.
Charity Sponsorship or Donation
Know a family that has everything? Why not give them the ultimate gift: the opportunity to change another person or animal's life? Whether your family has the greatest affinity for dogs, cats, giraffes, elephants or humans, there are a whole range of family sponsorship programmes out there, so choose a country that appeals and do some research to find a programme that is sustainable and ethical. If you can't decide, or you can't afford a long-term commitment, you can always make a one-off donation in their name.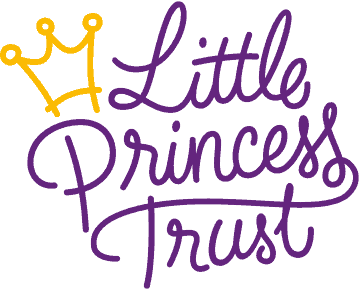 You could always make a Donation to a charity which is close to my own heart the Little Princesses Trust. They make wigs for children that don't have their own hair because of cancer treatment or other conditions. You can read more about my own personal experience when I donated my own hair to this amazing trust.
An Experience Day
For families that struggle to spend precious time together, an experience is a great opportunity for them to set aside a day, an afternoon, or even just an hour, to have some fun. Think paintballing, escape rooms, or even just a voucher for a restaurant or café for a gift that everyone will love.
Memories Scrapbook
A memorable Christmas present doesn't have to cost the earth. Scrapbooks are very much on trend at the moment. Buy your favourite family a scrap book, some washi tape and pens; you could even get some photos printed off to get them started. This is a great way for families to spend time together and reminisce over days gone by.
DIY Vouchers
We all know one of those families that is constantly busy and never seems to make time to just relax. If you know parents like that, why not treat them to vouchers promising your time? You could make a selection of "vouchers" that include anything from babysitting or dog sitting to mowing the lawn, ironing or even cooking a meal. This is a great present idea for kids to give their parents but is equally good if you are struggling to find a perfect present that you can afford.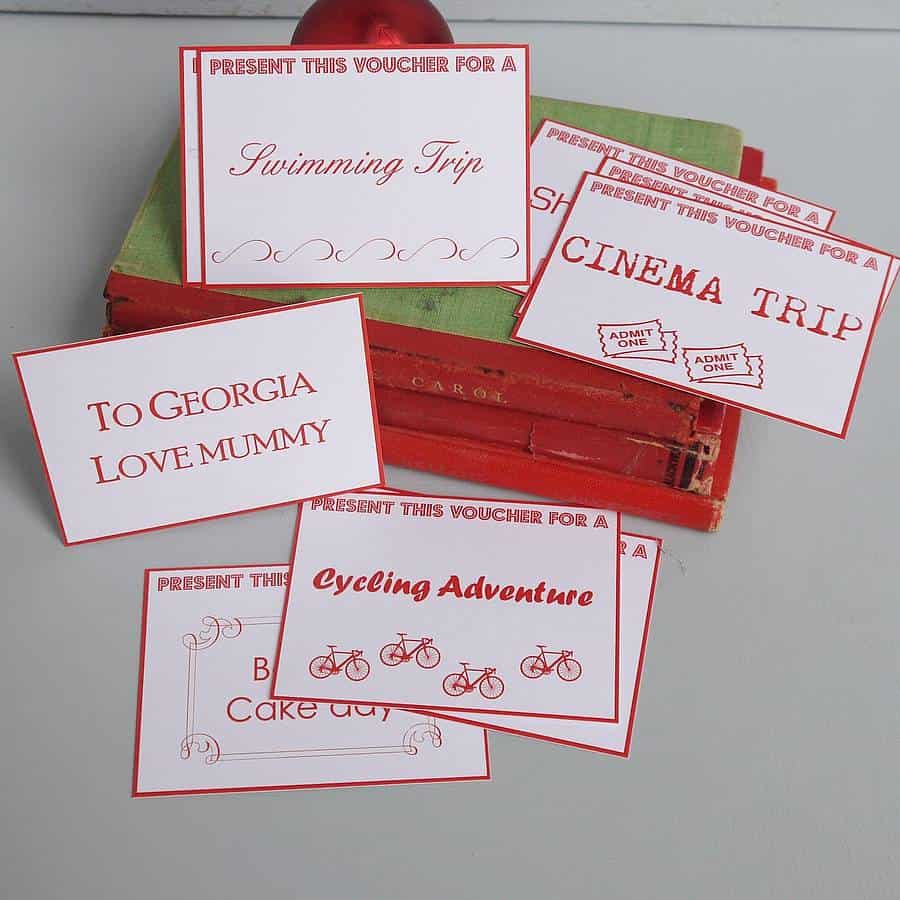 Secret Santa
If the number of people for whom you would like to buy a special gift far exceeds your budget, you could consider a Secret Santa. That way, instead of spending, say, £10 on joke or token gifts for ten people, you could spend £50-£100 on one extra special gift.
Everyone receives something beautiful and there is less waste all round! Christmas doesn't have to cost a fortune, you can make it incredibly special on any budget. Share your alternative Christmas ideas with us!