*This is a collaborative guest post
'Top Gun: Maverick' was the first movie many people saw in theatres since the COVID pandemic began. And just why did people risk the cinema to help this long-awaited sequel cross over $900 million (so far!) at the box office? Was it the amazing, CG-lite aerial stunts? The precision-targeted 80s nostalgia? Tom Cruise's inevitable run? Or was it Maverick's awesome bomber jacket with its array of signature patches?
Okay, it was probably that other stuff, but you have to admit the patches are pretty cool. And patches on clothes, bags, and other gear have been a great way to personalize one's belongings since well before old Lestat felt the need for speed. Patches are easy to apply and remove and add a lot of unique character to any item, and by making custom printed patches of your own, you can turn your kids' jeans, backpacks, caps, and more from humdrum necessities to precious artifacts. A little bit of creativity and planning can go a long way when it comes to making patches kids will treasure.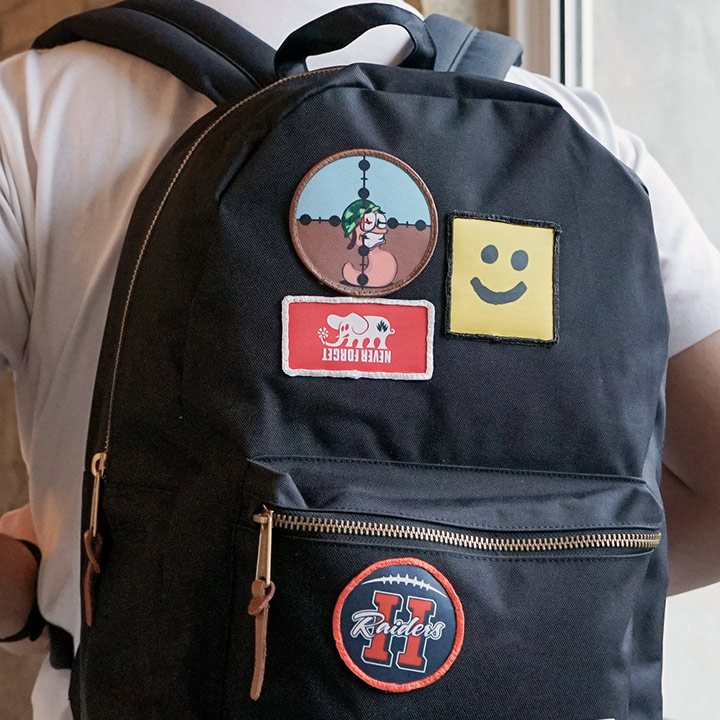 Being able to treasure a patch is one of its key benefits: as easily as they can be sewn onto an item, they can be removed and sewn onto its replacement, or onto any other item the child chooses. If kept in good shape, a patch can stay with a kid for a long time as a reminder of their parents' love and creativity. So one major consideration when designing a custom patch, if you want the child to hold onto it, is to choose something a bit timeless. Your kid might love SpongeBob SquarePants, but they might not hold on to a SpongeBob patch when they're cool teenagers.
It's also important to consider what kind of gear your patch is meant to adorn. Different designs look better on jeans, jackets, backpacks, fanny packs (if you're into the retro thing), or caps. Brighter, more memorable designs work better on jackets and backpacks to really draw attention there. Signature pieces could go on the front or back of a cap, and more subtle designs can go on jeans. Of course this all depends on your child's tastes and preferences, but the size and shape of the patch should always complement the item, and be big enough to be visible as the item itself is outgrown and replaced, but not so big it completely dominates the child's outfit.
And of course, designing a great patch takes understanding your child's tastes and what they want to present to the world. Maybe they love dinosaurs, or trucks, or horses? Do they like realistic designs or images that are more cartoonish or cute? Is there a slogan or quote they want to remember, or perhaps that you want them to remember? Or is the patch a reward for completing some project or achieving some goal, or a token of an important family memory like a vacation. Just make sure the design appeals to your kids, and you'll be able to use that sort of look again the next time you offer them a patch for their gear.
Maverick's patches represent his achievements and memories as a pilot. If you design custom patches for your kids with this goal in mind, they'll hold onto these gifts at least as long as it took Tom Cruise to make a sequel to the first Top Gun movie.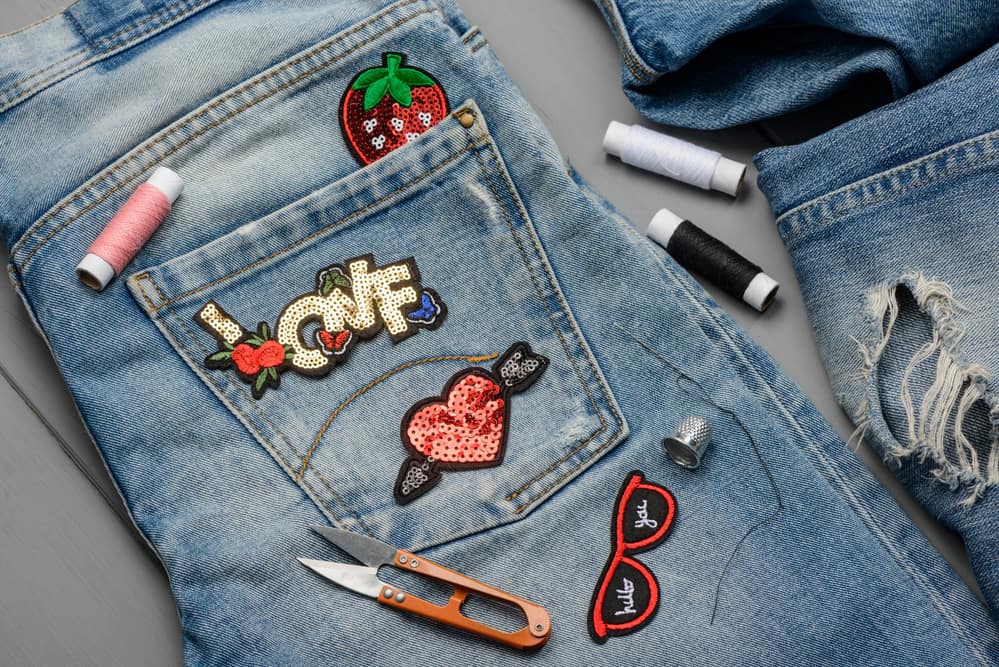 Andrew Witkin is the founder and CEO of StickerYou, a global, e-commerce leader in custom-printed, die-cut products that empowers consumers and businesses to create high-quality materials for personal expression, marketing, and packaging.