*This is a collaborative guest post
Anyone who has a family knows how key the home is to everyone. For kids, it is the place where they feel safe and can relax, away from the outside world. For parents, it is somewhere they can also relax after a busy day and spend time with each other. Of course, none of this is possible without first creating the right feel in your family home.
For most people, the feeling you will be aiming for is a cosy, homely vibe that feels welcoming when you step inside. Sometimes though, this can seem tricky especially with kids around and all the mess they can leave behind! Over time, this can create more of a cluttered look that doesn't quite achieve what you want.
If you are looking for ways to redesign your home décor to get that homely, snug feeling, then below are some useful tips to help.
Cosy window shutters
One cool tip to begin with is simply using shutters on your windows rather than blinds or curtains. They not only look great but are perfect for creating that snug look you are after. That is especially true if it is dark or cold outside. At such times, you can simply shut them to or adjust the slats to make it feel cosy again. Shutters are also cost-effective – if you go for DIY shutters then it gets even cheaper as you do not have to pay to have them fitted. They are also great for providing daytime privacy as you can simply only open them as much as you want.
Add some throws or cushions
Creating that cosy look can often be the result of a few different things coming together in a room or house. One superb example of this is the amazing effect throws and rugs can have. The key with throws is the material any you buy are made from. Ideally, you want something like cotton or even faux fur for extra tactile snugness. When draped over a sofa or chair, they give whoever is sitting there a real feeling of warmth. Cushions work in the same way and are great for people to relax with and they can be interesting visual features.
Why not use candles?
Of course, this tip may only be suitable for those with older children or if you have somewhere out of reach younger ones cannot get to. If it is safe to use them though, candles are the ideal way to create a more intimate vibe in your home. The softer light they give off is much more appealing and they look great at night with the shadows from the candlelight flickering off the walls. Candles can be picked up for not much money and really make a great impact in terms of mood-setting. They come in a great range of scents so you can also use them to keep your home smelling fresh.
Get that cosy look with paint
Although painting your walls is an old classic, it is still one of the best ways to get the feel you want. Not only that but it is easy to do as a DIY project and will not cost the earth either. The key thing here is to choose your colours wisely. Deep colours like slate grey, burgundy or green, are ideal for setting an intimate mood in any room. When you then begin to add throws and cushions in to complement this, the effect is impressive.
Family pictures
As well as the practical aspects of home décor like paint, you should also pay attention to what accessories you have around the place. This will make a huge impact on how it all feels and how snug your children find it. One great way to make it really homely is to have family pictures in key rooms like the kitchen and living room. This way everyone will see them each time they are there and this will help your house instantly feel more like home.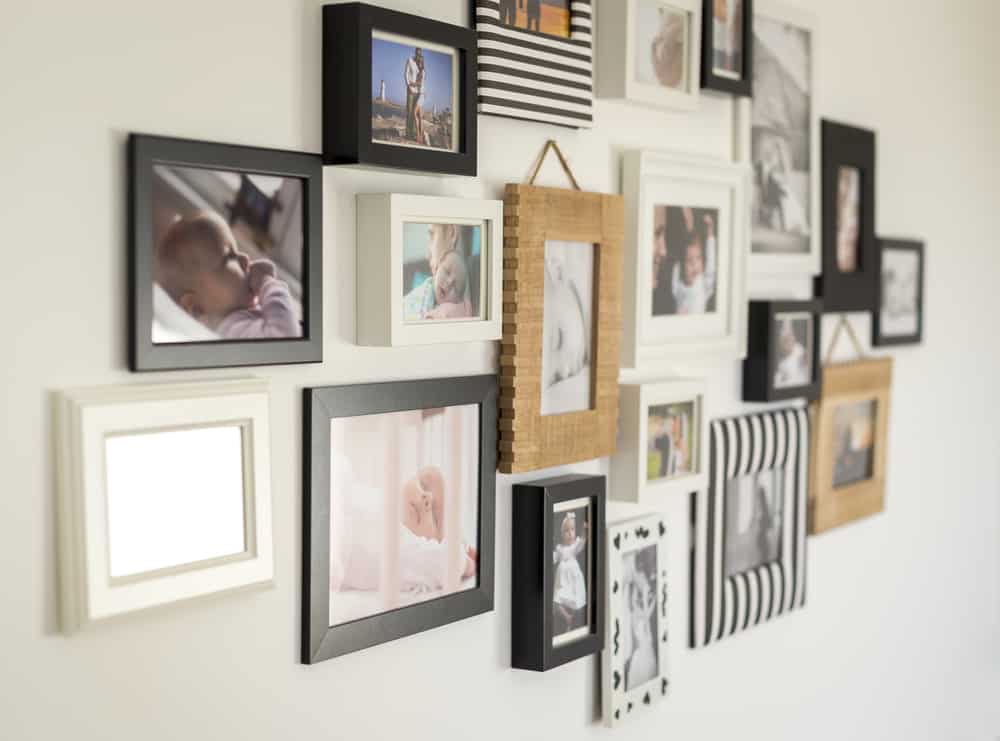 Create the cosy feeling in your own home
We all know how good a feeling it is to return to the family home you grew up in. This is what makes it so important to try to recreate this feeling for your own children in your own family home. The above tips give some great ideas to try out and will give instant results when in place. Why not give them a go today to get the cosy home of your dreams?