The main present that we bought Little Man for his first Birthday was a Moover truck. It's sat in our lounge in pride of place since his Birthday in May and he has gradually started to use it for what it was intended – Sitting on and wheeling around the room!
Although Little Man has only just started walking, he has no trouble climbing on the truck and moving himself around the room, in circles and sometimes at speed! When he's sitting on the truck you wouldn't know that he can't walk confidently yet, he seems so confident and so much bigger than the baby that he still really is.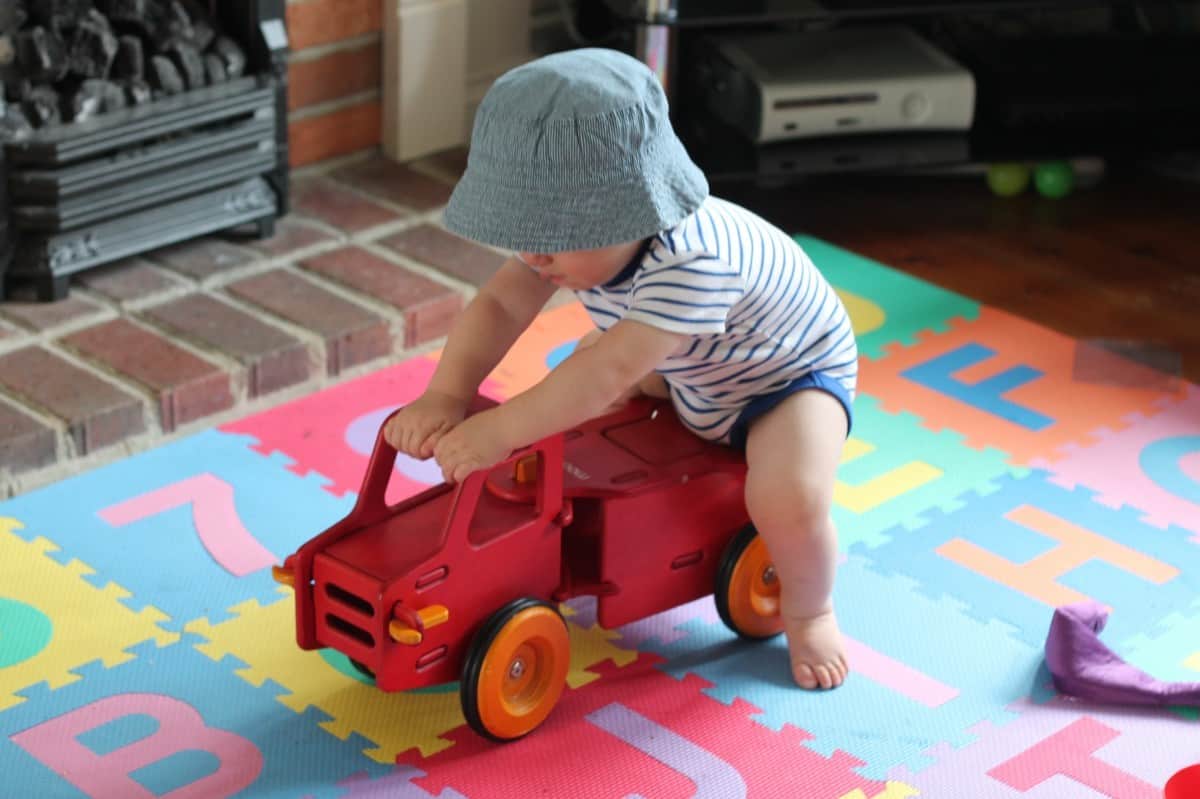 Before I bought the truck I wondered whether it would be used, or just sit gathering dust. LP was never that keen on ride ons and was never really very adventurous. Little Man on the other hand likes nothing more than to climb, whizz around the room and test his own limits every single day. He is such a boy.