And here we are – the first month of Me & Mine for the year! A whole month of 2017 done already and it feels like it was Christmas only yesterday. The photos for this post were taken literally an hour ago and aren't the best. With this being my third year of Me & Mine I have come to realise and accept that our January photos are always a bit pants – but they improve quite a lot as the year goes on!
This month has been one long month. I know, it's no longer than any other, but it has been dark and grey, cold and dreary. It's a month that I have been willing away and one that has seen our extension work ploughing on, hitting more hiccups and just not getting anywhere quick enough for any of us.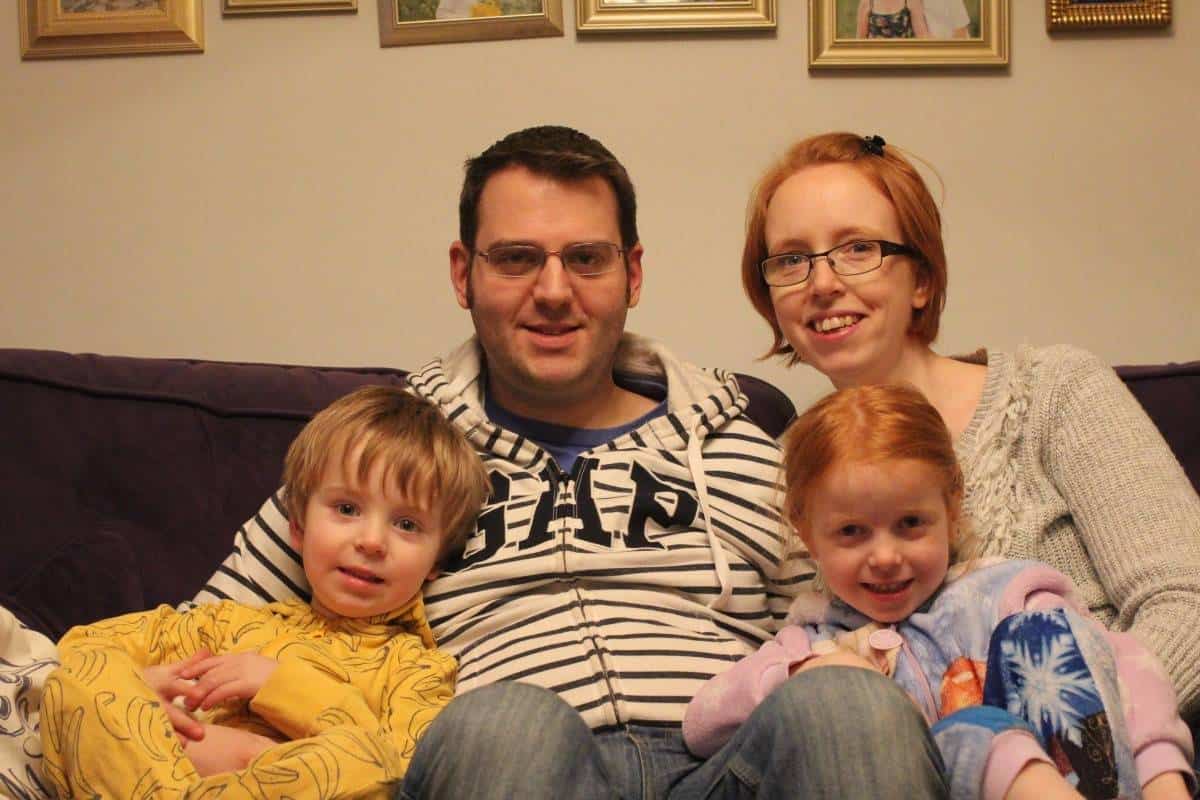 We are currently living with the whole house covered in dust. Our makeshift kitchen is in the lounge and LP's bedroom has needed work too, meaning that the contents of her room fills the upstairs landing, Little Man's room and our room. There are piles of stuff everywhere, none of us can find anything and it's really just not the nicest of situations.
But, the children have handled everything amazingly. LP didn't get upset at her room being cleared out, at the plaster being stripped from the walls and the bare carcass, of the room she loved, being all that was left. She just decided that sleepovers in Little Man's room would fix everything. So that is what happened.
They have played together so well this month considering we haven't had much space to play and we haven't really been out a huge amount apart from a random afternoon in the garden – when we could get to it through the rubble – and a couple of trips to their grandparents' house.
It has been a long, slow month but we have had a lot of time together and we've been happy. Really, there isn't much else you can ask for in January is there? But now, I'm looking forward to February, a shorter, brighter month that will hopefully bring a finished home and more time outside.