*This is a paid post
Bedtime stories are such a big part of a child's day. It's something our children have always looked forward to and it's something we have always tried to make as exciting and engaging as possible for them. Now, thanks to Readmio, there's a new way to enjoy reading with your children.
What is Readmio?
Created by parents, Readmio is a bedtime story app that bring stories to life using sounds triggered by the narrator's voice. The app includes a library of stories, with more added each week, to suit children of all ages, interests and reading abilities.
Readmio believe that through storytelling, kids can be smarter and kinder, families happier, and society better. For centuries storytelling has been the cornerstone of culture, knowledge and morality. Today, more than ever before, any time spent with loved ones is precious and Readmio are striving to increase the quality of that time together.
Using Readmio
Readmio can be used on any smartphone or tablet. It's easy to download and can be used straight away, letting you read that first bedtime story as soon as you open the app.
Once installed, you can scroll through the story library, looking at cover artwork and titles until you find one to read. The app automatically shows you the newest stories and each one clearly displays the suggested age level of the book and how long it will take to read.
You can also search for books using categories – choosing ones based on age or theme as well as the latest editor's picks, giving you inspiration for something new to read all the time.
Readmio includes fairytales, fables, folk tales, educational stories, sleep stories and myths and legends from around the world. It has a great mix of familiar stories but also stories that are exclusive to Readmio.

When you select a story, it shows you the synopsis, an option to download the story to read and also the ability to print the story if you want as well. All of the stories you download are stored in your own library and you can easily delete stories from the library, making it a bank of stories your child loves so that you always have their favourites ready to be read and enjoyed.
Once stories are downloaded you don't have to be online to read them. This is fantastic for travelling or long journeys and I love how you can access the app and story library from anywhere in the world, wherever you have your phone with you.
Reading with Readmio
Readmio is so different to just reading an eBook. As you read each story out loud, you come across phrases written in bold that trigger sound effects and music as you read them using voice recognition. This really brings the story to life and keeps children engaged throughout.
As the phrases are written in bold, it also lets the narrator add extra emphasis where appropriate and gives a nice flow to the story too. As you read each story you don't know what sounds or noises will happen next and I found that even I was engrossed in the story, wondering what the next sound or noise will be.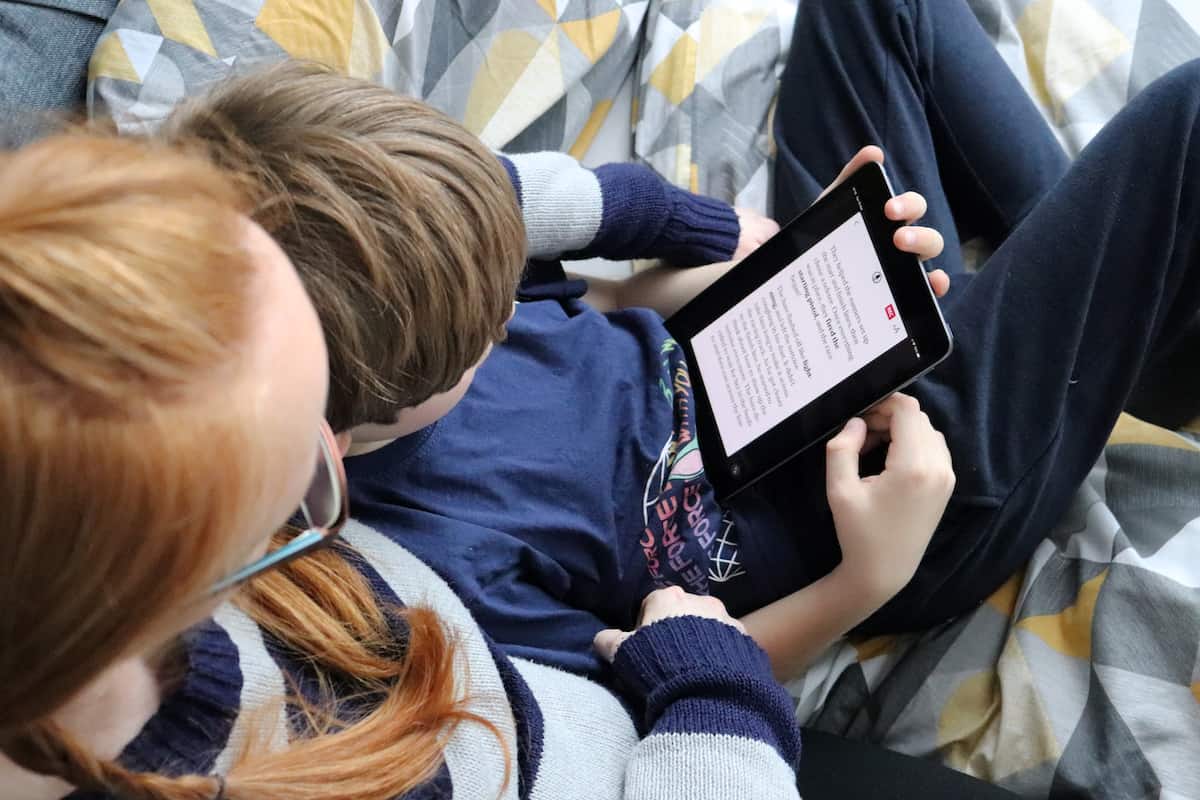 Readmio stories
Aside from the cover art, Readmio doesn't have any pictures. The stories are all about the words, giving children the opportunity to use their imaginations, inspiring them to really get into each story and learn from it.
Readmio includes talking points for each story so that you can discuss the themes of the story, make sure the child has understood the story fully and get them to think in new ways about the stories they hear.
Because Readmio doesn't have any pictures, just your voice and sounds, the child doesn't need to be looking at the screen when you read. This makes it perfect for bedtime, where we give the children time away from their screens. They can snuggle up whilst you sit with them and read to them, giving them the chance to relax and unwind whilst enjoying the bedtime story.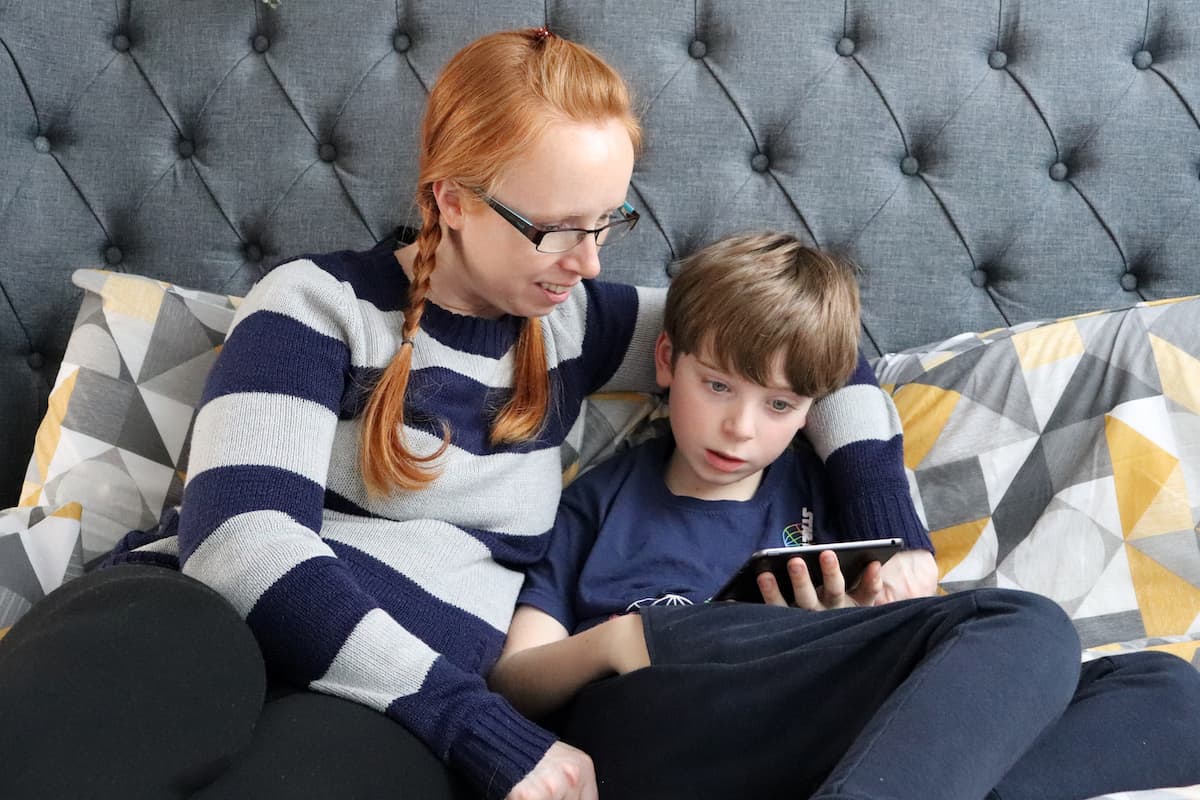 Readmio is aimed at age 3+ and has stories that are for children all the way up to eleven years of age or older. LP and Little Man are now 10 and 8 and they love Readmio but, because of their age, they can also read the stories themselves or to each other.
The children love to read books and Readmio has given them a completely new way of enjoying stories. Little Man gets so excited when he's reading and a sound effect starts playing and LP loves nothing more than reading a Readmio story to her brother. It's an app that the whole family can enjoy by reading together and it makes for a really lovely family experience.
Readmio also has statistics so you can see how many stories have been read and how long you have been reading for. There are also achievements to unlock by reading a certain number of fairytales or by reading consistently each night or each week. The children love having something to aim for so I really like that you can unlock awards like this as you read.
If you're looking for free stories for kids, then the Readmio app could be for you. It's completely free to download and use but you can pay a membership or subscription free to increase how many stories you can access. It's a fantastic app for free and if you use it a lot then upgrading to a subscription would be a great investment too. So why not try it for yourself?
How much is Readmio?
Readmio includes 30 stories for free within the app but you can also subscribe for just £29.99 per year to access hundreds of stories with more added each week. Find out more and download the app on the App Store or Google Play.