*This is a paid post
How have your children found life's changes recently? Being at home, not going to school, parents juggling work with some sort of teaching and not being able to see their friends or family. It's an unsettling time for anyone, especially children. There's so much change and so much uncertainty that it's not surprising if children are feeling sad and down at the moment.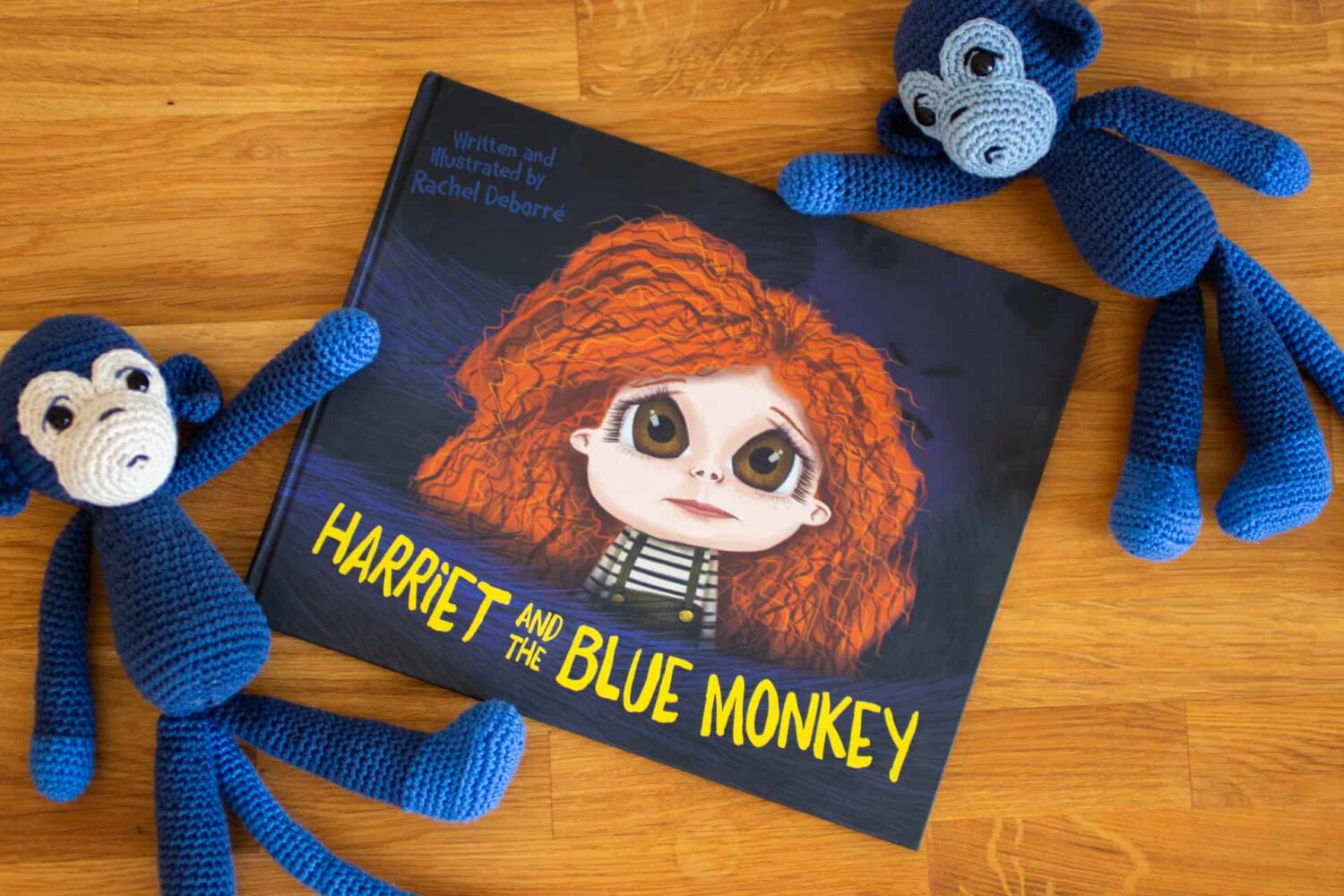 After experiencing her own struggles with mental health, Woking based author and illustrator Rachel Deborré has been working hard to create something that will help families to combat depression and sad feelings in children. Rachel has worked with a child psychologist and various education specialists to create Harriet and the Blue Monkey. The beautiful book has been designed to help children to understand and notice symptoms of depression in both themselves and others around them.
Getting children to feel comfortable talking about how they're feeling is such a big thing where mental health is concerned and that's where Harriet and the Blue Monkey comes in. The book helps children to understand that feeling the way they do is common and not their fault.
The hardback book is written in rhyme, making the messages memorable for children of any age and helping children to really understand the symptoms of depression. It ends with many questions around feelings to help families open up the conversation at home.
Harriet and the Blue Monkey talks about so many feelings in a way children can understand. It creates an analogy of the 'blue monkey' that can stay with children to help explain the way they're feeling. It shows children the importance of talking but also, that it's hard to talk sometimes and so it's good to listen too, to spot friends who need to talk and be there for them when they need it. It's a fantastic book for all children – not just ones that have times of sadness.
As well as this fantastic book, Rachel has also created classroom kits which offer teachers copies of the story, self-esteem boosting activities and a full lesson plan to give teachers tools to help children better understand mental health. These are fantastic resources and a great way to help get the mental health topic into classrooms and enable children to help both themselves and others when it comes to feeling sad or depressed.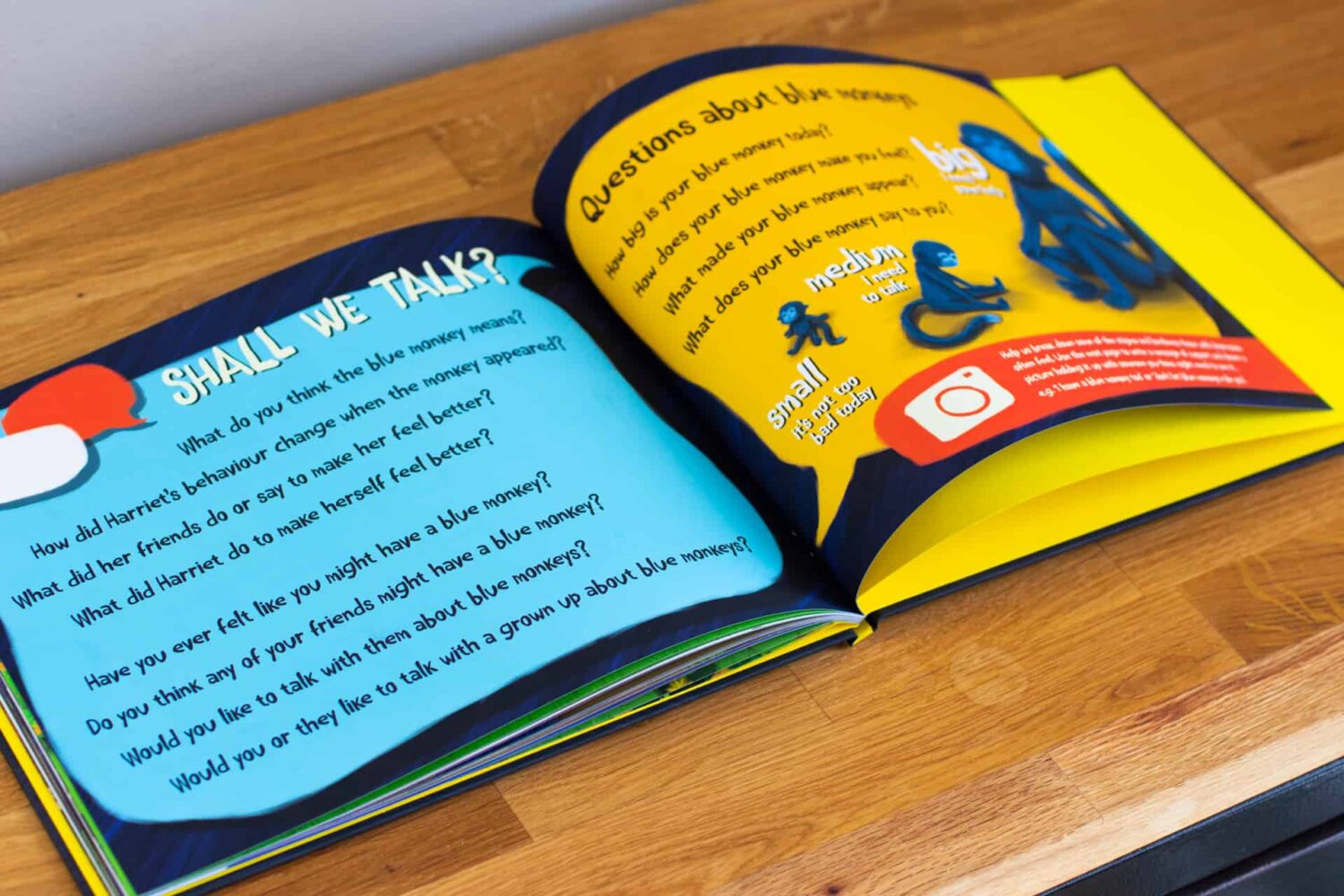 Encouraging children to talk about feelings early on, even if they are not yet struggling themselves, helps them be able to recognise those feelings in others and when they're feeling them too. Research has shown that being able to intervene and help someone with mental health struggles as early as possible is crucial in helping to prevent more mental health problems later on in life.
With this in mind, Harriet and the Blue Monkey is now live on Kickstarter and they need your help to get the book published and on the shelves in a bookstore near you.
On the Kickstarter page you can pledge to buy a book or an art print or you can even donate books to worthy places like schools and libraries. A pledge of £12 would see you get a copy of the book when it's printed – or for £22 you could receive a copy for you and one to donate!
Kickstarter is an all or nothing fundraising platform so the fate of Harriet and the Blue Monkey rests in the hands of its supporters. If you think Harriet's story should be out there in the world then head over to kickstarter and back the campaign. You can find out more here.