*This is a collaborative post
It's finally time. After weeks of research and test drives, you've decided on the car you want to buy. You know what it means to buy a car, and you're familiar with all the different makes and models. But now you have to go through the process of buying one. This can be a daunting task, but don't worry! We're here to help. In this blog post, we'll discuss everything you need to know about buying a car: from the paperwork involved to the dangers of buying a lemon. We'll also give you some tips for negotiating a good deal on your new vehicle.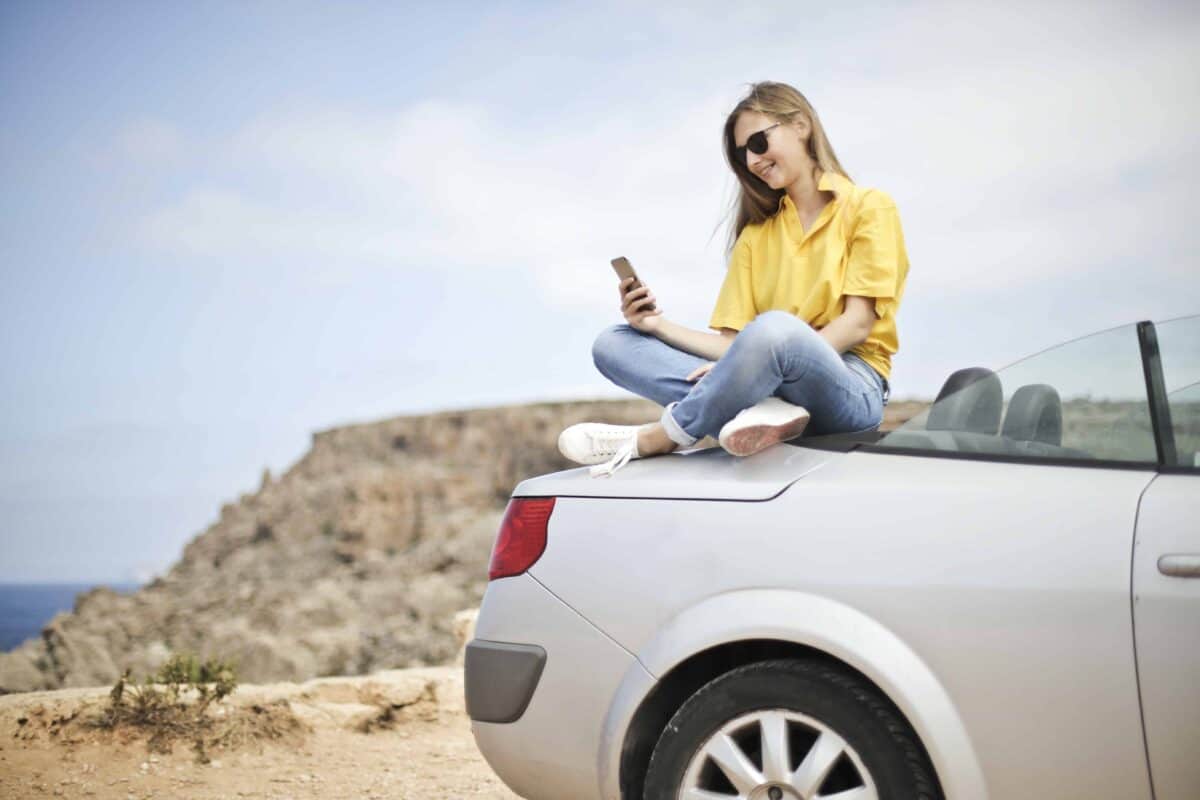 Reputable Dealer
The first thing you need to do is find a reputable dealer. This can be done by asking friends and family for recommendations or by reading online reviews. Once you've found a few dealerships in your area, it's time to start shopping around. When you're at the dealership, there are a few things you'll want to keep an eye out for. First, make sure that the salespeople are friendly and helpful. They should be willing to answer any questions you have about the car, and they shouldn't pressure you into making a purchase. Second, check to see if the dealership offers financing. If so, make sure that the interest rates are reasonable. Finally, take a look at the selection of cars on the lot. The dealership should have a wide variety of makes and models to choose from. If you're not sure about a particular dealer, don't hesitate to walk away. There are plenty of other dealerships out there, and you're not obligated to purchase a car from the first one you visit. Now that you've found a reputable dealer, it's time to start negotiating.
Negotiating
When it comes to negotiating a price, there are a few things you need to keep in mind. First, don't be afraid to ask for a lower price. The dealer is probably expecting you to haggle, so don't be afraid to do it. Second, try to pay with cash if you can. This will give you more bargaining power than if you're financing the purchase. Third, be willing to walk away from the deal if you're not getting what you want. Remember, there are other dealerships out there that will be willing to work with you. One last thing: when negotiating, always start by asking for the monthly payment amount instead of the total purchase price. This will give you a better idea of what you can afford, and it will make it easier to compare deals from different dealerships. Now that you've negotiated a good price on your car, it's time to sign the paperwork.
Paperwork
The paperwork involved in buying a car can be confusing, but it's important to take your time and read through everything carefully. Make sure you understand the terms of your loan, as well as the warranty on the vehicle. If you have any questions, don't hesitate to ask the dealer for clarification. Once you've signed all the necessary paperwork, it's time to drive your new car off the lot! But before you do, there are a few final things to keep in mind.
Insurance
Once you've purchased your car, you'll need to get insurance. This can be done through your dealership or through an independent insurance agent. Make sure you shop around for the best rates before making a decision. Your insurance must cover, at a minimum, liability for bodily injury and property damage. If you're financing your car, the lender will require you to have full coverage insurance. This type of insurance covers damages to your car, regardless of who is at fault in an accident. Full coverage insurance is more expensive than liability insurance, but it's worth it if you want to protect your investment.
Be Responsible
Now that you've bought your car, it's important to be responsible. That means obeying the speed limit, driving safely, and taking care of routine maintenance. The rule of thumb on maintenance is to change your oil every 5000 miles and get a tune-up every 10000 miles. If you take care of your car, it will last you for many years to come.
Stay Cautions
Even if you're a careful driver, accidents can still happen. If you are involved in an accident, exchange insurance information with the other driver. Take pictures of the damage to both cars, and get a police report if possible. Once you have all the necessary information, contact your insurance company to start the claims process. However, if you are not at fault in the accident, the other driver's insurance company should contact you. And if you are hurt in the accident, be sure to contact a personal injury lawyer, like Dennis Hernandez & Associates, to discuss your legal options. No one likes to think about accidents, but they can happen. So it's important to be prepared in case you are ever involved in one.
Common Car Scams
While most dealerships are reputable, there are a few scammers out there who will try to take advantage of unsuspecting buyers. To avoid being scammed, be aware of the following common car scams:
-The "too good to be true" deal: this is when a dealer offers a car at a significantly lower price than market value. Don't fall for it – it's probably too good to be true.
-The bait and switch: this is when the dealer shows you one car but then tries to sell you another one. Be sure to closely inspect the car before agreeing to buy it.
-The payment scam: this is when the dealer asks for payment before delivering the car. Don't fall for it – you should only pay for the car after you've taken delivery.
If you're ever in doubt, walk away from the deal. There are plenty of other dealerships out there, and you don't want to end up getting scammed.
Buying a car is a big decision, but it doesn't have to be a stressful one. Just do your research, know what you're looking for, and be prepared to negotiate. If you follow these tips, you'll be driving your new car off the lot in no time. And once you've bought your car, don't forget to get insurance and stay safe on the road!