*This is a collaborative guest post
Safety should always be your number one priority wherever you go. So it concerns amusement parks as well. When choosing a fun weekend for you and your family, start by checking out the safest theme parks available in your region of the United States. An amusement park can be fun and great right until it fails to protect you and keep you safe.
Of course, it's a rare possibility, and not many people even want to think negatively when talking about amusement parks. Yet, it's fair to admit that many offered attractions that can lead to quite dangerous situations unless the management there did everything to avoid such a situation. Let's see the list of safest US amusement parks that are guaranteed to be fun and secure.
Cedar Point
Cedar Point is not only one of the best amusement parks in the states, it is also the technological heaven for the geeks out there. The park often calls itself a factory of machinery. They praise themselves for being safe, reliable, and always in control of the situation. The technology that exists in Cedar Point leaves no room for error. And no wonder why the park has the biggest collection of extreme roller coasters built to impress and cause a crazy adrenaline rush. Make sure you don't miss Cedar Point Shores water park when you visit either!
Knoebels
Knoebels may deter excitement in many modern amusement parks, but it surely scores high in fun and safety. It's one of the rare old-fashioned amusement parks that makes you all nostalgic once you are there. However, its emphasis on the old times makes it one of the safest options available today. It's a very family-oriented park with attractions for all tastes and ages. Yet, it doesn't specifically aim at thrill-seeking but rather overall enjoyment and a good time.
Universal's Islands of Adventure
Universal's Islands of Adventure, part of the Universal Orlando Resort along with Universal Studios, scores high at any rankings you can find. It's super fun, thrilling, family-friendly, and very safe. In fact, you can open Universal's site to learn more about their safety measures and guides before you book a ticket. You'll see that they treat the park's safety very seriously.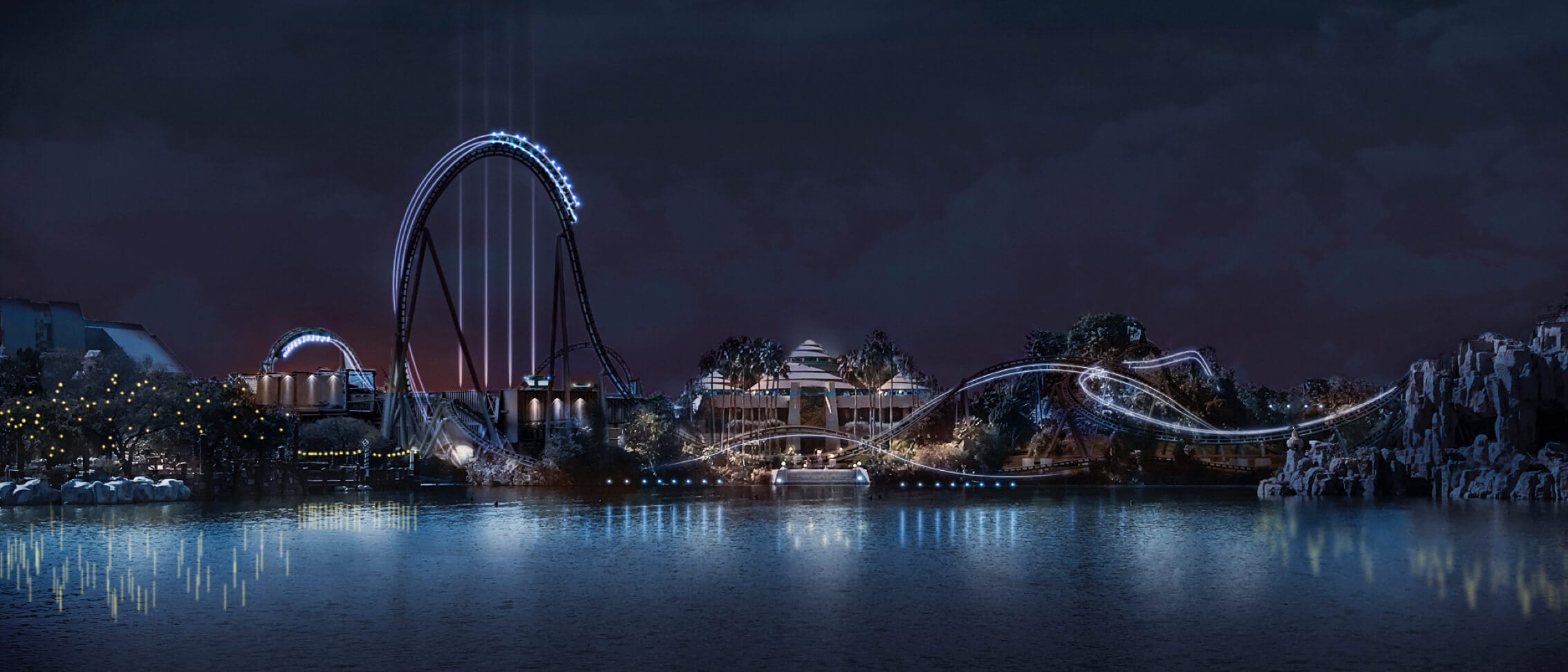 Walt Disney World's Magic Kingdom
Of course, we must include Disney on our list. Being among the oldest and most recognizable amusement parks in the world, Disney can't have any room for errors. It is the definition of safety and excitement all in one facility. Every child and most adults dream about visiting Disney amusement park at least once in their lives. Why wouldn't they? It's the place where magic comes to life. So, surely, the park is strict on its safety measures to keep the fairy tale of the Disney World Resort alive.
Kings Island
Kings Island is among the most visited parks in the US. Millions of people come here with their families and children every year to have a fun weekend. Of course, a place like this must have all its safety regulations in place to accommodate so many people annually. Besides, this park takes pride in being one of the best places for families with children.
Safety tips
You, too, should control the safety measures and personal well-being during your time in an amusement park. So, let's see how you can approach your fun weekend to avoid any bad consequences.
1. Follow the rules
Number one, always read the guests' rules and stick to them. Those rules are there for a reason. Moreover, they are not recommendations that you choose to follow. You simply have to comply with them, whether you like it or not. They are there to keep you safe, and that's exactly what you want.
2. Stay hydrated
Another common mistake in such parks is forgetting about the water intake. Take a bottle of water with you and drink throughout your entire stay. Remember that no other soft drinks, especially sweetened drinks, won't do the trick here. So try to avoid sodas or juices and stick to water.
3. Have a good parent per child ratio
This rule is the basic one when it comes to going anywhere with kids. The more adults you have per child, the better. Don't let children outnumber you. If you are few and children are many, handling them in a park will be close to impossible. Driven by thrill, loud noises, and excitement, even the quietest of them will turn into uncontrollable creatures.
The bottom line
Remember, the chances of getting injured in any US amusement park are very, very slim. Usually, you will have to be one of the 15-16 million visitors to get unlucky enough to report an injury in such parks. Hence, there are not many reasons to worry while you are planning your fun time there. However, for extra reassurance, you may also visit parks only in states with regular state oversight. These are all except six, including Utah, Mississippi, Alabama, Nevada, Montana, and Wyoming.