*This is a collaborative post
Friends and family will be bursting to buy the expectant mother a fitting gift or three, and there are many avenues to make your personalised gifts online. Here are eight ideas to provide you with inspiration for the new mummy.
Pampering kit
While some mums love the feeling of being pregnant, others can feel pretty rough in the run-up and exhausted for days or weeks afterwards when Junior finds his or her lungs. A simple pamper kit for application when dad is looking after the little one, or as part of a fun evening with friends in the initial stages of parenthood, will be welcomed.
Photo books
Tens of thousands of pictures of little one will be taken in the upcoming years, so a photobook in the build-up to the birth might be a perfect way of showing her how things once were. A dad could prepare a book of holidays, old houses, pets and other memories – or how about a pregnancy book, of pictures taken in the past seven or eight months? Some apps let photographers load up their pictures in batches, so get it prepared, load up the last page with a picture of the happy trio when baby arrives, and order it asap.
Personalised necklace
A chain with charms, stars or other shapes can include the name of the couple, and also the name of the baby as well – if known! Interlocking hearts are a particularly fetching one, although these would obviously be purchased best by the partner.
Monthly coffee delivery
Existing on three or four hours' sleep a night is wearying at best, and traumatic at worst. Handing over the reins to grandparents, friends or family and catching a nap or extended sleep is the best remedy, but for a temporary pick me up Notonthehighstreet offers this monthly (3, 6 or 12) coffee delivery set from farmers across the world.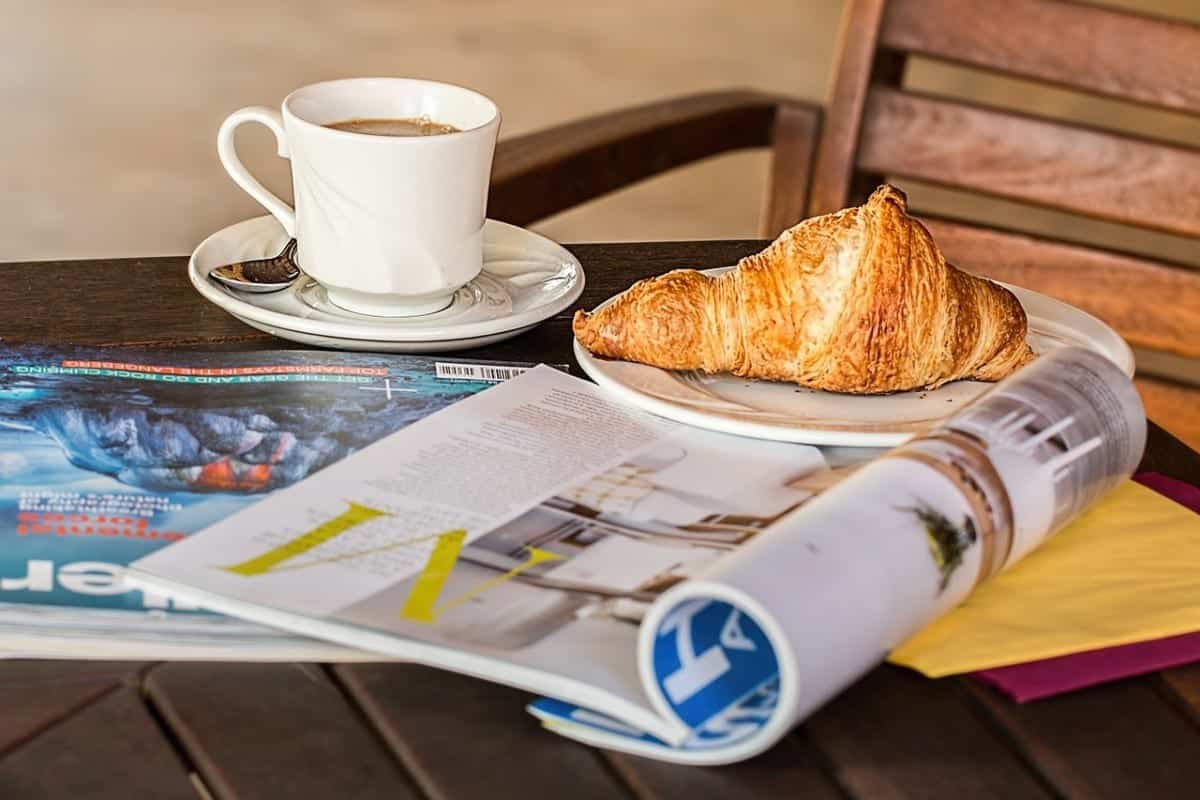 T-shirt
This writer purchased a large T-shirt for his wife with the message, 'Stay calm, I'm feeding Eliza' on the front, for those times when our daughter demanded her milk at all costs. Yes, within a couple of months it was fairly tatty and speckled with the dull hue of formula milk. Pictures, designs, funny quotes and sayings are perfect for the new garment.
Memory box
For the first month the new mum will want to keep everything, because babies grow very quickly. Those first mittens? Too small. That hat? Replaced by a bigger one. That protective blanket? Not warm enough. But no mum will throw away these little moments, so a little storage unit perfect for tiny memories – and kept nearby to bring out for sentimental moments – is a must.
Wine glasses
Mums-to-be shouldn't drink alcohol, but once their little one has arrived the wine will start flowing, and deservedly so. Our particular favourite is the large glass with various named measures – from a small drop marked as the measure for 'single', through a medium measure for 'married' to a massive glass-full designated as 'kids'.
Christmas gifts
If baby is due in the next few weeks then why not treat him or her (and parents) to some festive presents to mark the first Christmas, such as these ideas from Just Kidding Me? True, these technically aren't presents for mum, but the feeling that parents will possess from seeing their little ones in Santa booties or antler hair clips will stay with them forever.
*This is a collaborative post