For the last week we have been in Mallorca, only our second family holiday abroad, and it has been so lovely. More than the sun, sea and sand he best thing has been just being together, the four of us, with no interruptions or the mundane aspects of everyday life getting in the way. It has just been us, on holiday and enjoying quality time together.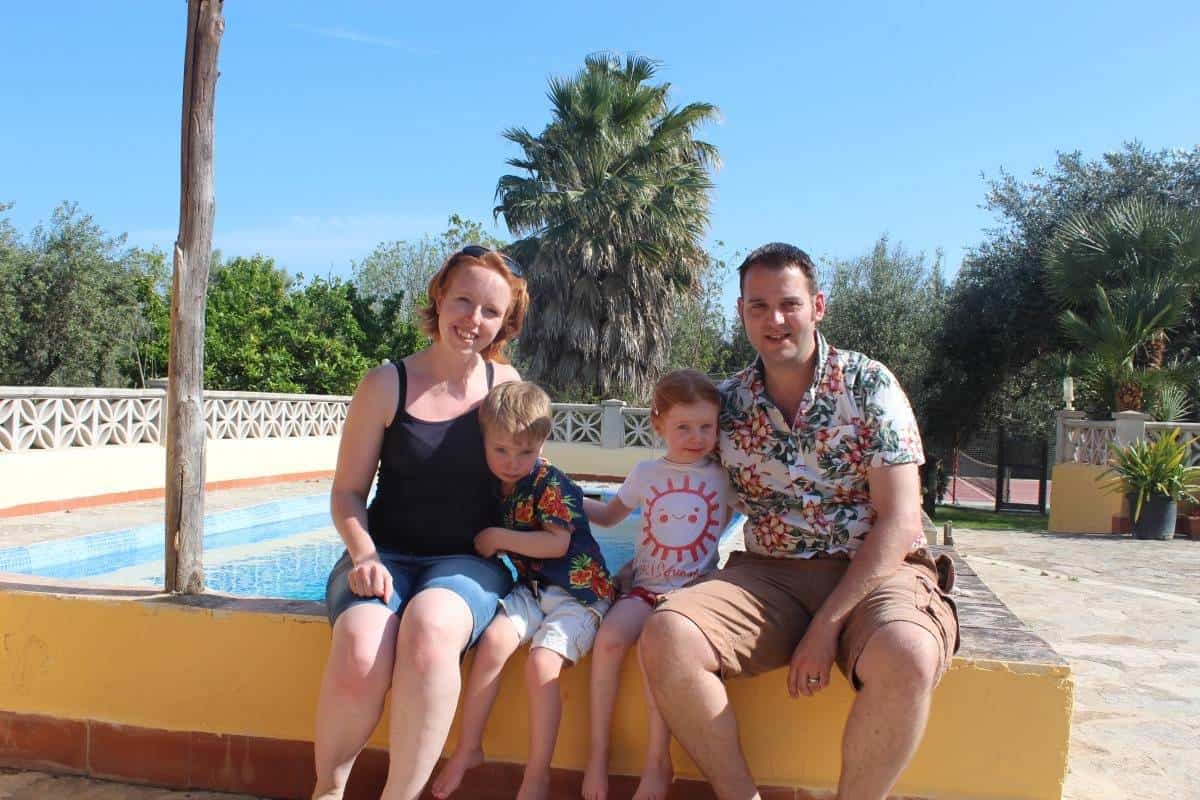 This holiday was so different to the first time we took the children abroad – we flew with a budget airline, had a hire car and were self catering. There was no kids club, no frills. It was just us in full on holiday mode. The first thing I did when the plane landed was turn the data off on my phone, relying only on wifi and leaving my phone in the villa each day when we went out. Oh what a treat that was!
Each morning we would go on an adventure – to a city, to a beach or a port or just for a drive to see where we would end up. We would have ice creams, build sandcastles and look at old things that the children thought were pretty but had no real interest in. We held hands, sang songs and walked along with the sun on our faces and instead of having our day ruled by appointments, school or work we were only governed by food stops and toilet trips. It couldn't have been better.
The week was just what we needed. Proper time together. We did so much, saw so much and were always together. It may have just been a week but it has made me long for our next break away, the next opportunity to turn my phone off and the next time I can lay on the beach and not think about anything apart from how early is socially acceptable to eat ice cream. We had such a lovely holiday and by far the best bit was simply being together.
If you have an ordinary moment this week, come and link up with myself and Katie – we love reading your posts each week.
[inlinkz_linkup id=709872 mode=1]