I remember clearly when I started blogging. I'd been reading other parenting blogs during my pregnancy with LP and those haze filled newborn days. They kept me awake during night feeds, reassured me on the tough days and supported me when I needed it.
I followed so many bloggers on Twitter and when we started weaning LP I thought I'd like to document it, first foods, baby led weaning and then everything else that came after.
I spent the next 10 months writing, publishing and carrying on with life. I wasn't a blogger – I was someone with a blog. But then one day I realised that there was so much more to blogging, a community, conferences and a whole world that I hadn't known about.
I went self hosted, Redhead Babyled was born and I decided to take blogging more seriously. I didn't just want to be someone with a blog, I wanted to be a blogger. I wanted people to read what I wrote, I wanted people to know I had a blog and I wanted it to be something I was proud of.
That was the start of my love affair with blogging. I went self hosted nearly three years ago and since then my blog has grown, my social media has grown and I have carved a place for myself in the blogging community – somewhere I am so proud to be.
But I remember my first Britmums Live conference where I saw all these big bloggers around and I was in awe of them. They were like celebrities to me and I put them on this pedestal. I didn't talk to many of them, I was too nervous, I felt inferior and I didn't want them to waste their time talking to little me.
The following year was much the same although I forced myself to go and speak to these people that I looked up to, respected and whose blogs I loved to read. I said a quick hello to a few, smiled at a few from afar and said congratulations to ones that won awards. But, in my head, they were still at the top of this theoretical hierarchy, and I was somewhere further down.
Then this year's Britmums Live came round and I realised something had changed. I realised that I could speak to everyone – all those big bloggers – and it was just like talking to anyone else. They were just the same as me.
I realised, and had a bit of a epiphany, that as a new blogger I had made this hierarchy in my head. A pecking order of bloggers, making the ones I love into celebrities of the blogging world. No-one else had put them there, it was me. I adored their blogs, saw their chart positions and the wonderful opportunities they experienced, I saw their beautiful families and perfect photos and I made them into something they weren't.
I looked back to last year's Britmums where some bloggers had called me a big blogger and others had tweeted me after to say they were too nervous to say hello. It had made me feel a little taken aback, a little awkward and a little out of my comfort zone. To me, I wasn't a big blogger, I was just me, doing what I have always done, writing a blog that I love and making the most of being part of the blogging community, commenting on blogs, chatting on social media and, well, being a blogger.
I said to close friends how I didn't like being a big blogger. It wasn't something I had expected or asked for and I was still just me.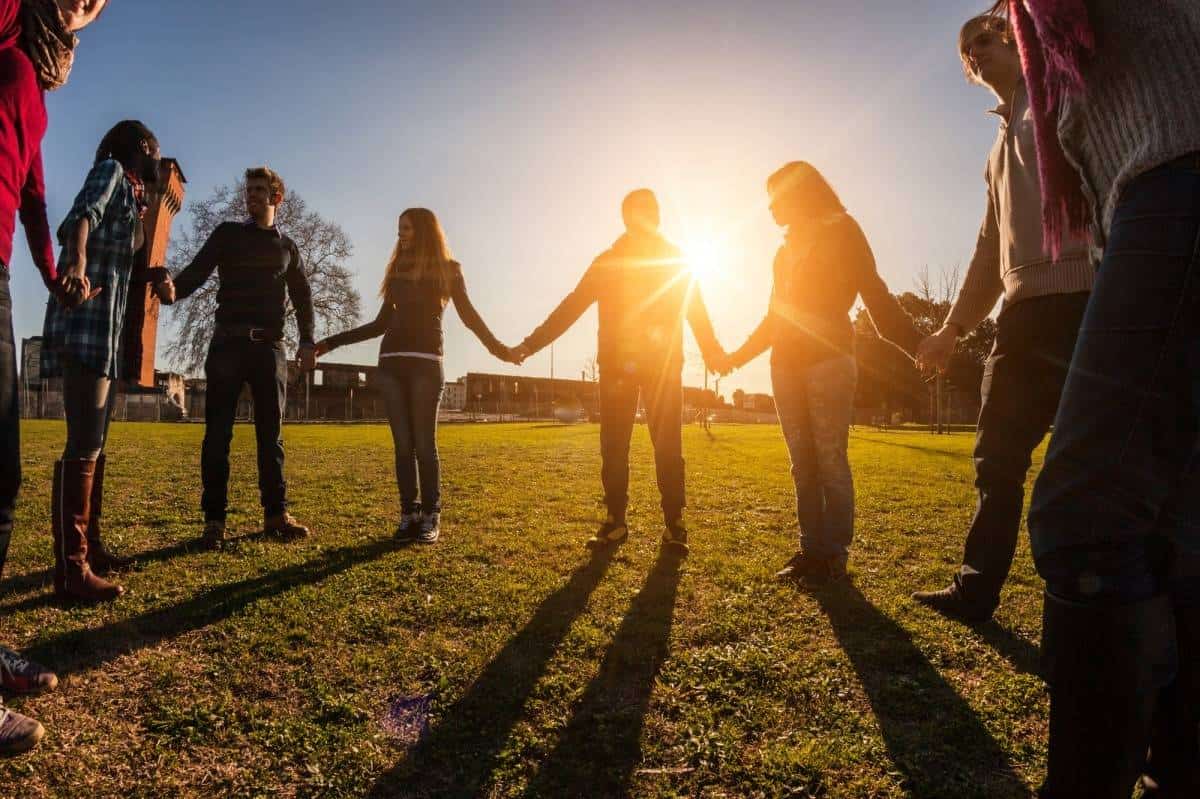 I realised that most bloggers, at some point or another, create this hierarchy. They think that other bloggers are better than them – or even beneath them at times – and that some bloggers wouldn't want to talk to them, wouldn't know who they were or would make them feel awkward.
This year I spoke to so many bloggers – bloggers who had been to Britmums for the first time, bloggers who had been to every Britmums since it started, bloggers who took the time to come up and say hello to me and bloggers who I had spoken to for so long across social media. I spoke to literally hundreds of people and made sure I took time to speak to as many people as possible, not sticking to one group of people and trying to mingle as much as possible.
For me, the hierarchy has been dissolved. We are all bloggers, blogging. Regardless of charts, stats or anything else we are all united in this love of being able to share our voice, share our photos and be a community.
There may well be a blogging hierarchy. There may well be bloggers all the way from the top to the bottom. But this hierarchy is in your own head and nowhere else. Don't let it stop you saying hello, getting to know people and making friends in this pretty incredible community of ours.