This year Britmums Live had a bit of a shake up. It was changed from two days to one, yet costing the same price, and squeezing everything we knew and loved about Britmums Live into just one day.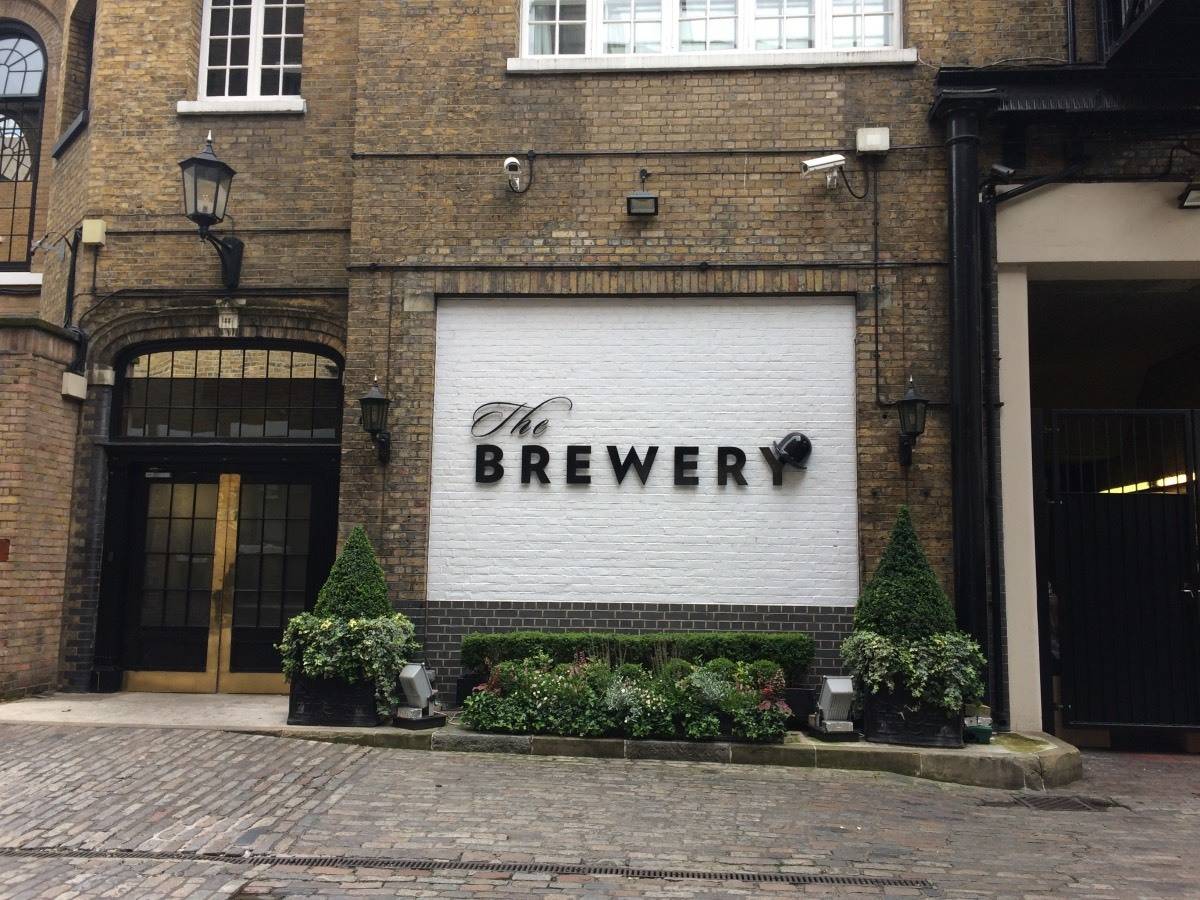 I admit, I hated the idea of the new format and I was annoyed at having to pay the same amount for less time at an event that I loved. But, because I love Britmums so much I had to go back and so I booked my ticket as soon as I could. Whatever the format I am sure that I will return year after year – it's a highlight of the blogging calendar for me.
A few months ago I got the news that Slim Fast would be sponsoring me to attend and I arranged work and childcare so that I could stay in London for two nights, extending the time I could spend with my blogging friends and having the same length experience as usual.
I stayed at The Montcalm with Pamela which was amazing – for location if nothing else – and I was so excited for Britmums. I'd love to tell you that I spent the event learning new things and chatting to brands but in reality I spent it the best way I could – talking to other bloggers and celebrating everything that is being a blogger.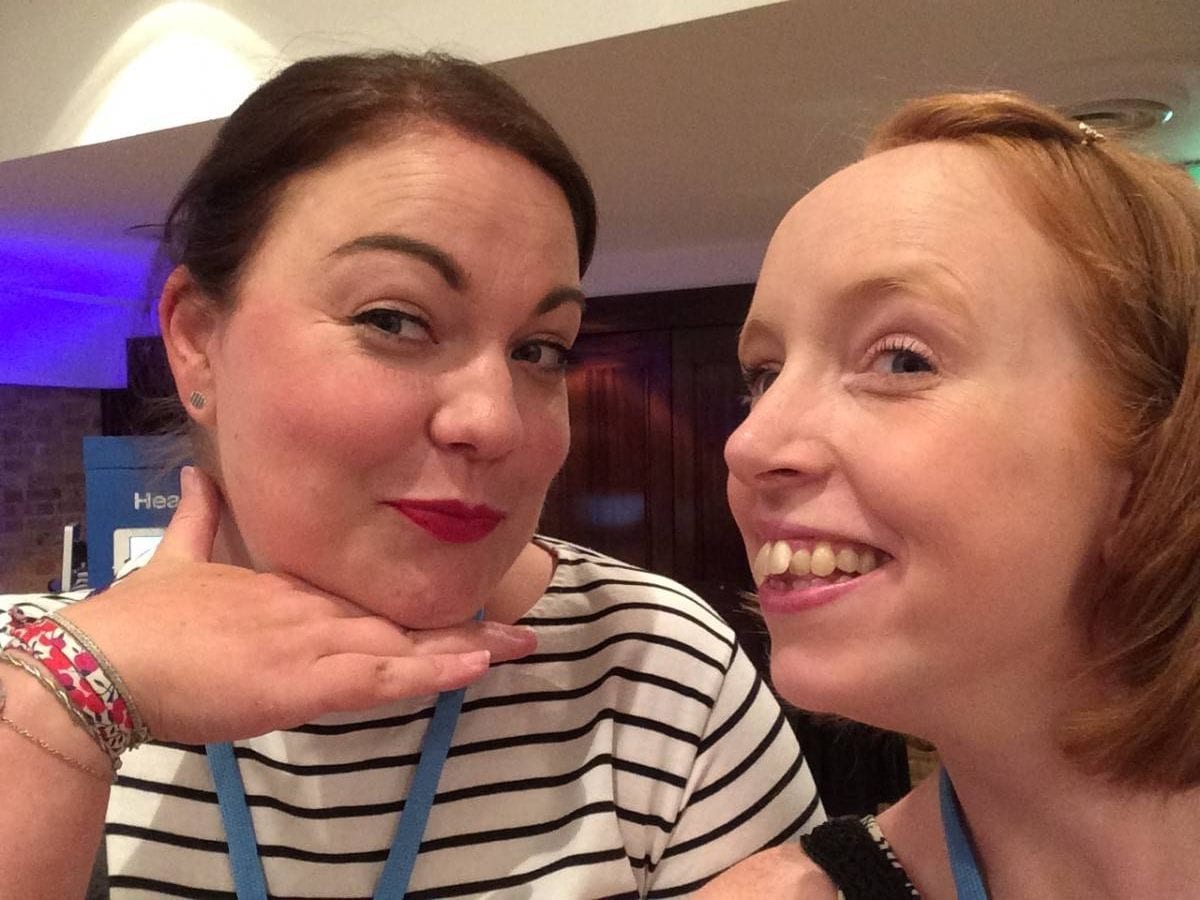 With Colette – and her trademark red lipstick and stripes! And with one of my closest friends, online and off, Pamela.
The whole day was long with registration leading straight into keynote speeches, a pass the parcel ice breaker which wasn't as exciting as last year's Guinness World Record breaking achievement, and then tea breaks, sessions, lunch, sessions, tea breaks and more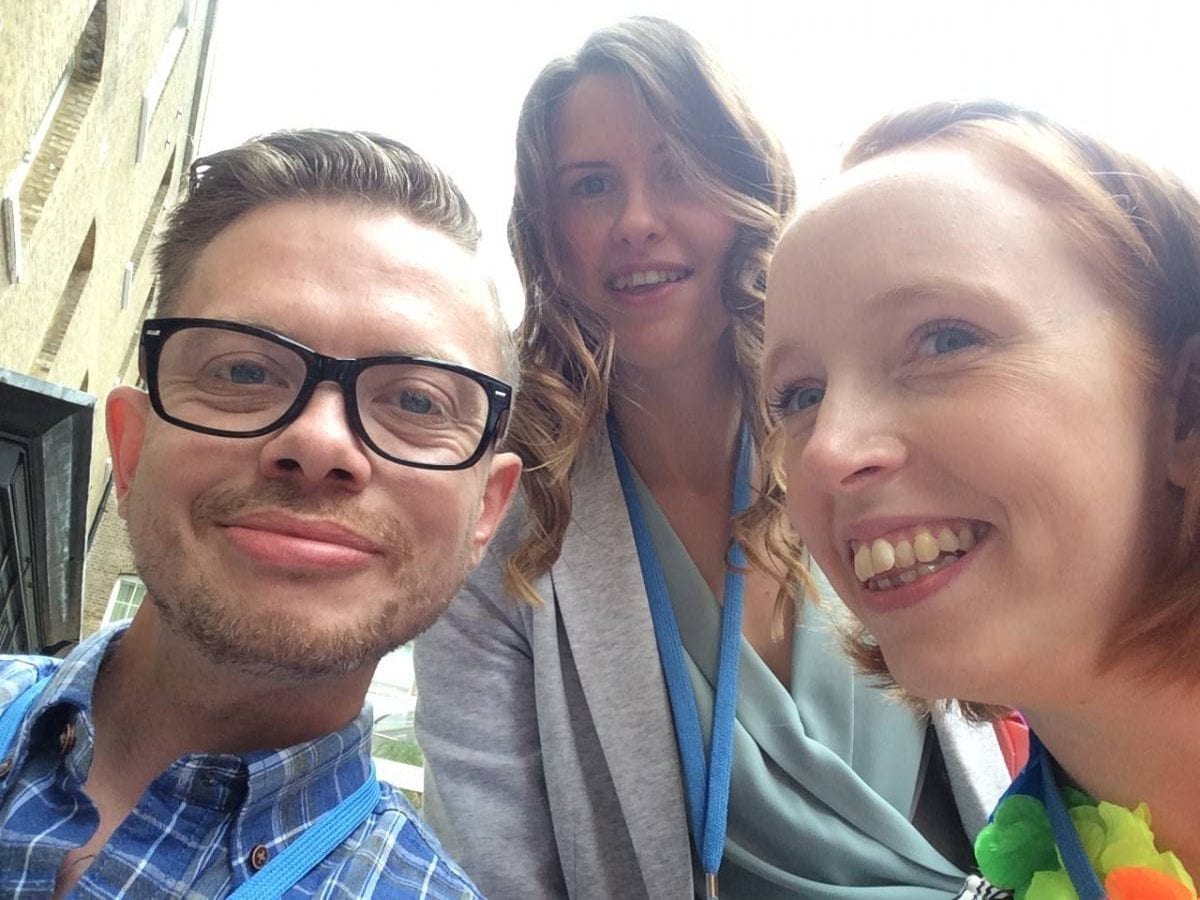 With Stevie, Eilidh, Laura and Jenny – such awesome girls! And with my partner in crime, Emma and the lovely Martyn.
The whole day rolled into one. I went to one session, spoke to a few brands and ate cake and drank tea but mainly I spent it talking to bloggers – ones I had met before and ones that I had only ever spoken to online. For me, speaking to so many people was such a highlight and definitely the thing I love most about Britmums.
The end of the day was a blur of Cherry Healey, keynote speeches and drinks before the BiBs awards. I was a finalist in the Social Media category, and I didn't win, but having Carol Smilie read out my blog name, seeing my name on a big screen at the front and just knowing that so many bloggers were rooting for me to win means so much.
With Sarah and Eilidh.
The day was long, it went by in a blur, and before I knew it we were collecting our goodie bags and heading on our way. I really do hope that next year it goes back to two days with maybe a mid-morning start on the Friday and an earlier finish on the Saturday, making it easier for everyone to stay for the whole thing and still get there and get home.
This post doesn't have much detail, and it's full of selfies and not much else, but it sums up my Britmums experience. One that I loved, that I would do again tomorrow and one that I will remember for a long time.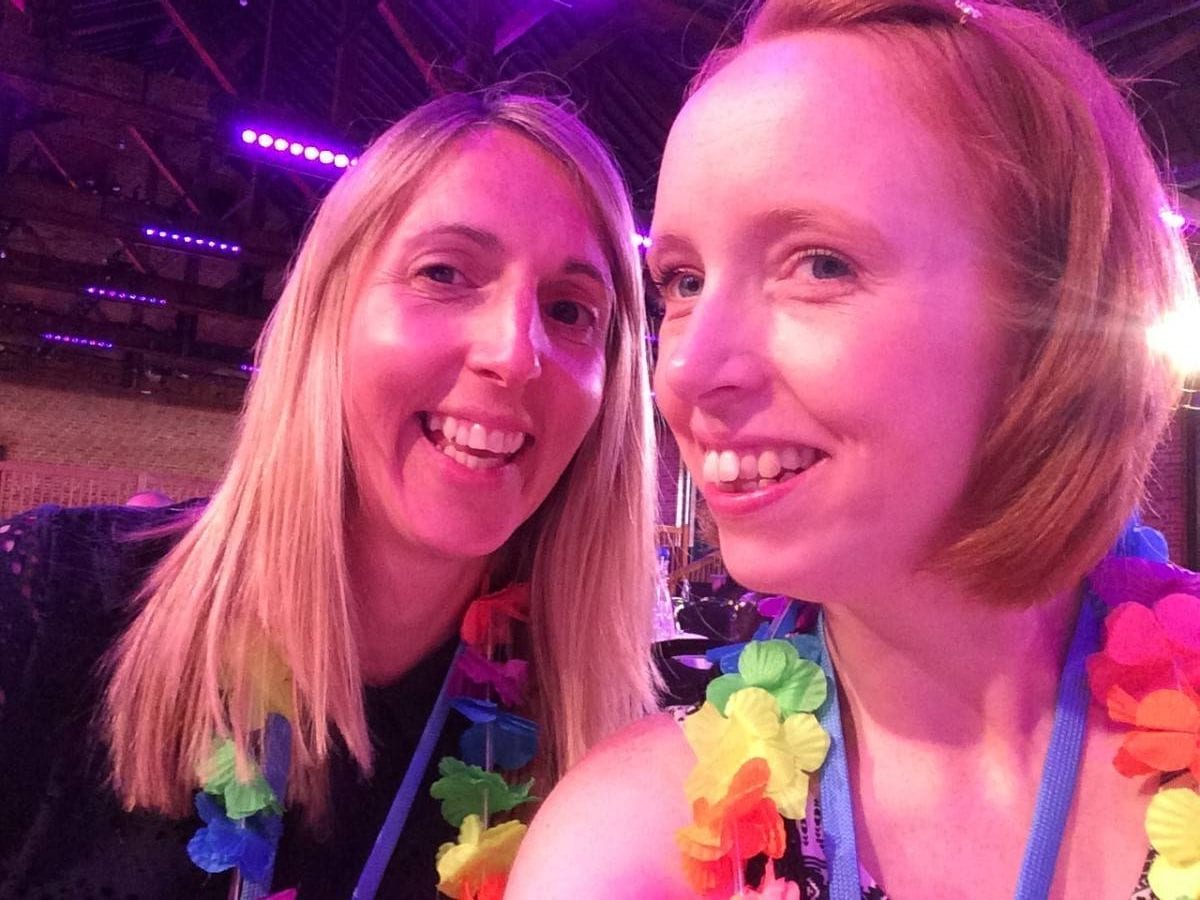 With two lovely friends – Hayley and Emma (affectionately known as Brum!) and Laura who it was so lovely to meet for the first time.
It's one where I felt a true part of the blogging community, one that left me so happy and one that has given me so much enthusiasm to keep doing what I'm doing but to try and do so much more too. I love blogging and I love the chances that we get to celebrate it too.
Thank you to all the people that made my day so awesome – if you came up and said hello I really do appreciate it. I hope you all had a great day too!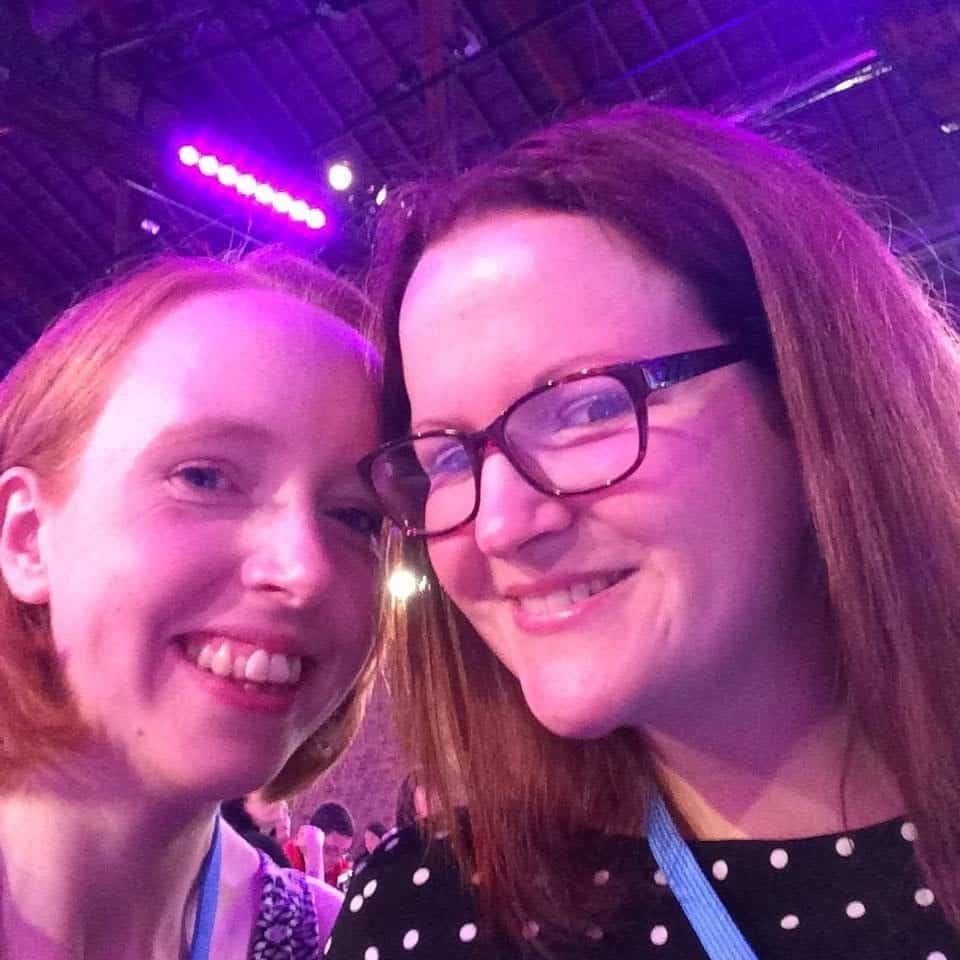 With one of my most favourite people, Stevie – really wish she lived closer.