Disclosure: We were sent the featured products for the purpose of this post however all opinions are my own.
This post contains affiliate links and I may receive commission if you visit a link and buy something. Purchasing via an affiliate link doesn't cost you any extra, and I only recommend products and services I trust.
LP and Little Man love toys – I think that's pretty obvious from the amount we talk about toys on this blog. But, when a pretty big delivery arrived from Pinypon they were beyond excited. They hadn't even seen Pinypon toys before and couldn't wait to see what was inside the package.
Pinypon have a really vast range of character toys and play sets with different themes that can all be used together to add more play value. We were sent pieces from the Pinypon fairytale range and I could instantly see the appeal – so many cute fairytale characters and accessories, perfect for any child.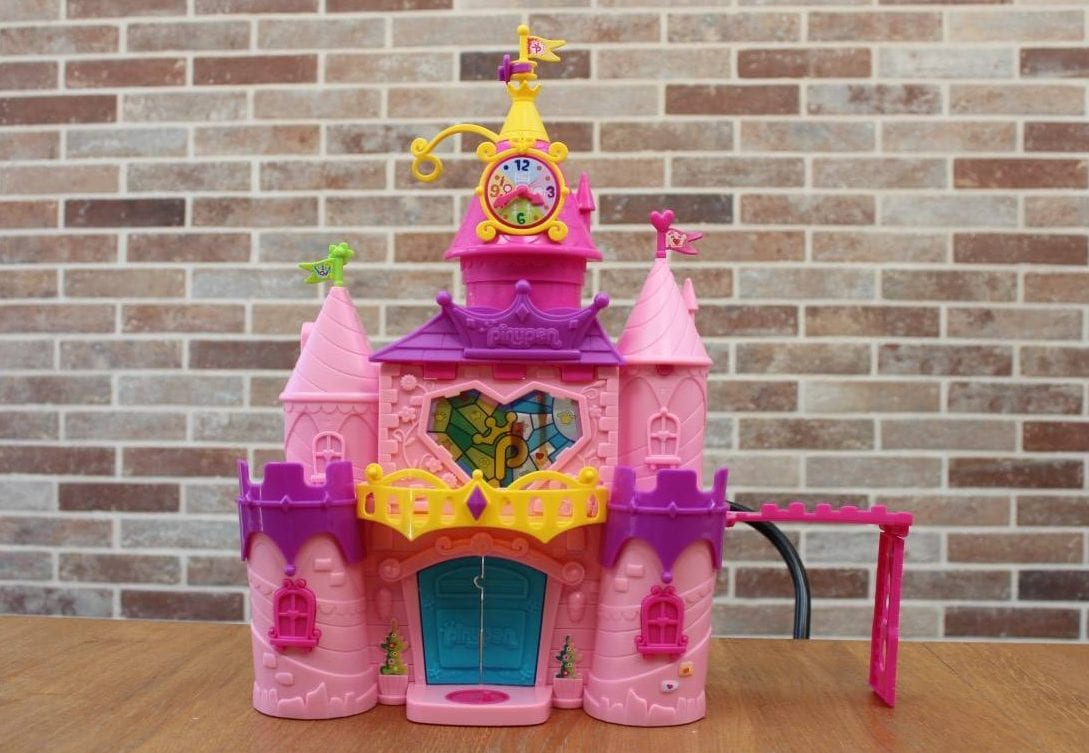 The first thing we opened was the Pinypon Palace. On the box it showed a large castle with different floors, interactive pieces and a princess figure to get started. The palace took literally an hour to put together. It had more pieces than I have ever seen and far too many tiny accessories. The instructions showed pieces that were different colours to the ones in the box, a few pieces I couldn't find and it was pretty hard work – especially as the instructions showed the stickers being put on at the end which I would have rather done as I was making the castle. It was incredibly frustrating to make and at times took both Dave and I to work out which pieces went where but in the end we had a palace that LP and Little Man couldn't have been happier with.
The palace is a toy that children can use to make up stories, act out their own fairytales and play with together. LP and Little Man can quite happily play with the palace together, side by side or one at the front and one at the back of the play set.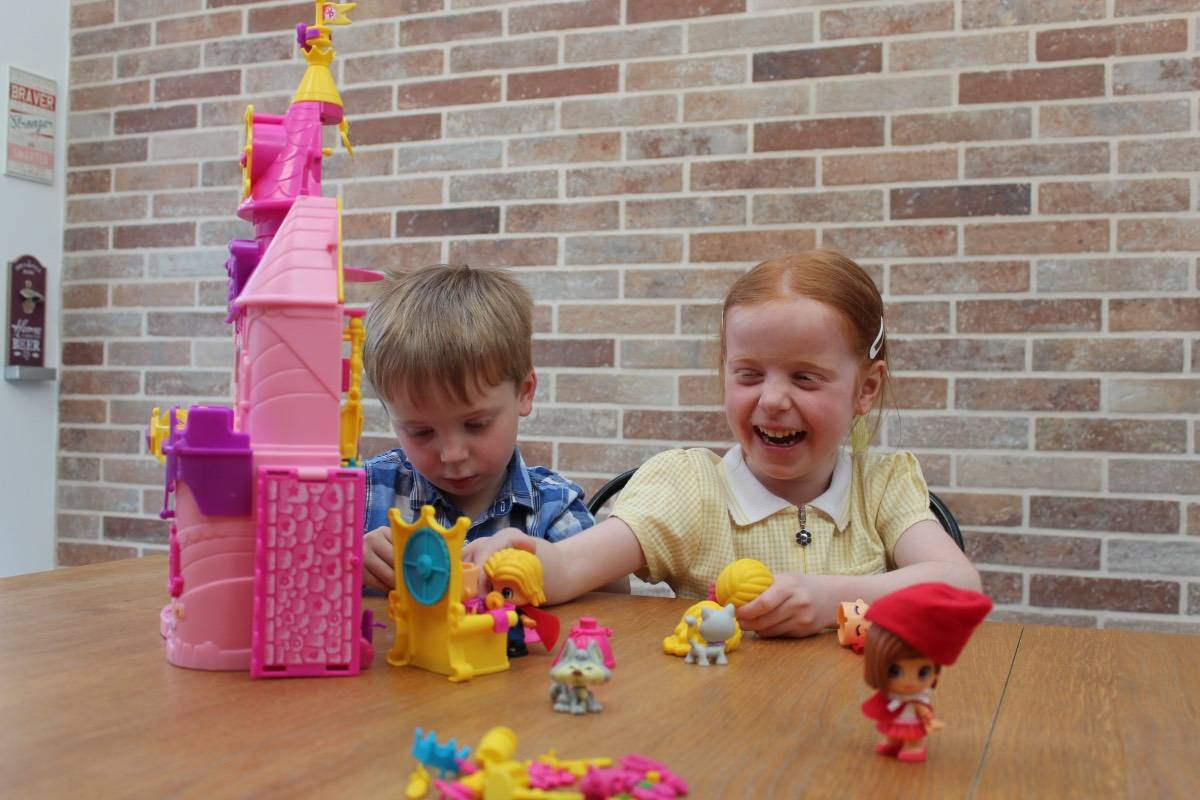 The palace incorporates a front door that opens when a character is placed on the doorstep and turned all the way around – but we found this really difficult to actually operate – the character would usually come off before turning all the way round. But the children leave the front door open and play quite happily with it.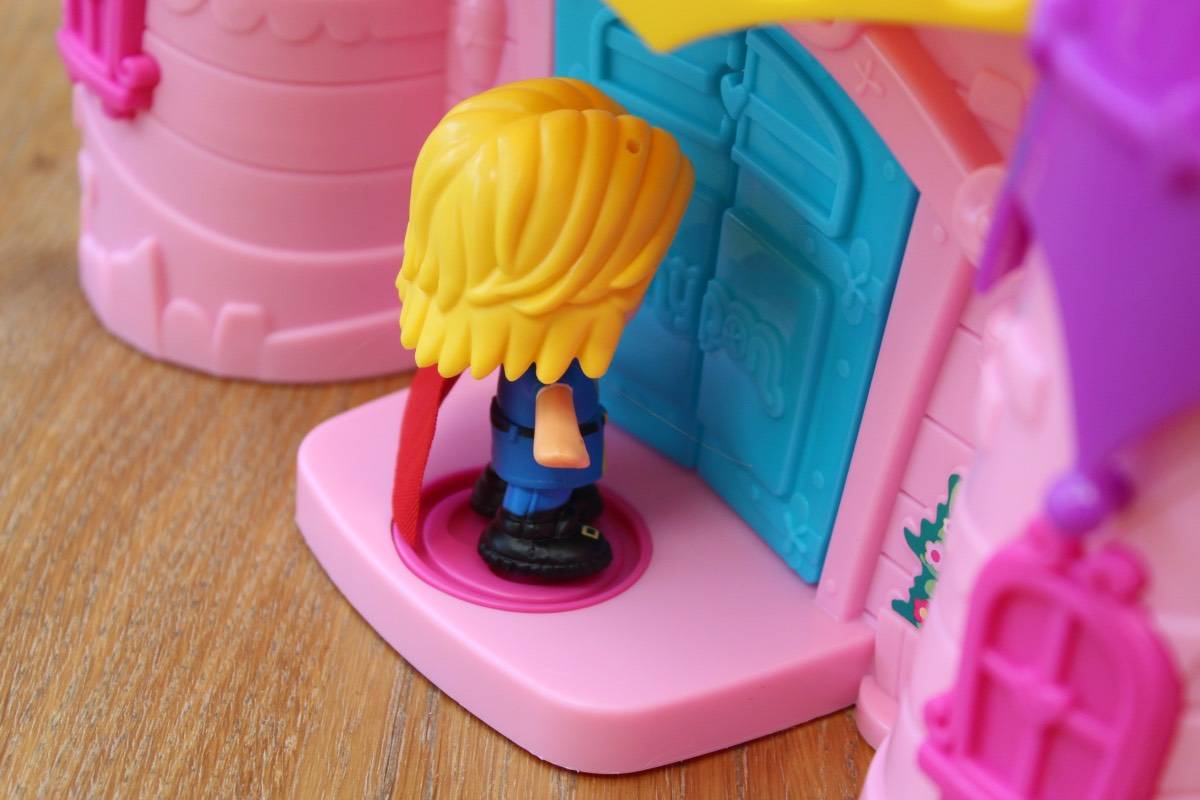 There's also a trap door in one of the turrets where a frog can hide – pressing a button to release him. They love this bit but the plastic triangle that conceals the trap door is really tough to open, meaning that Dave and I have to help the children every time they want to put the frog back in his hiding place.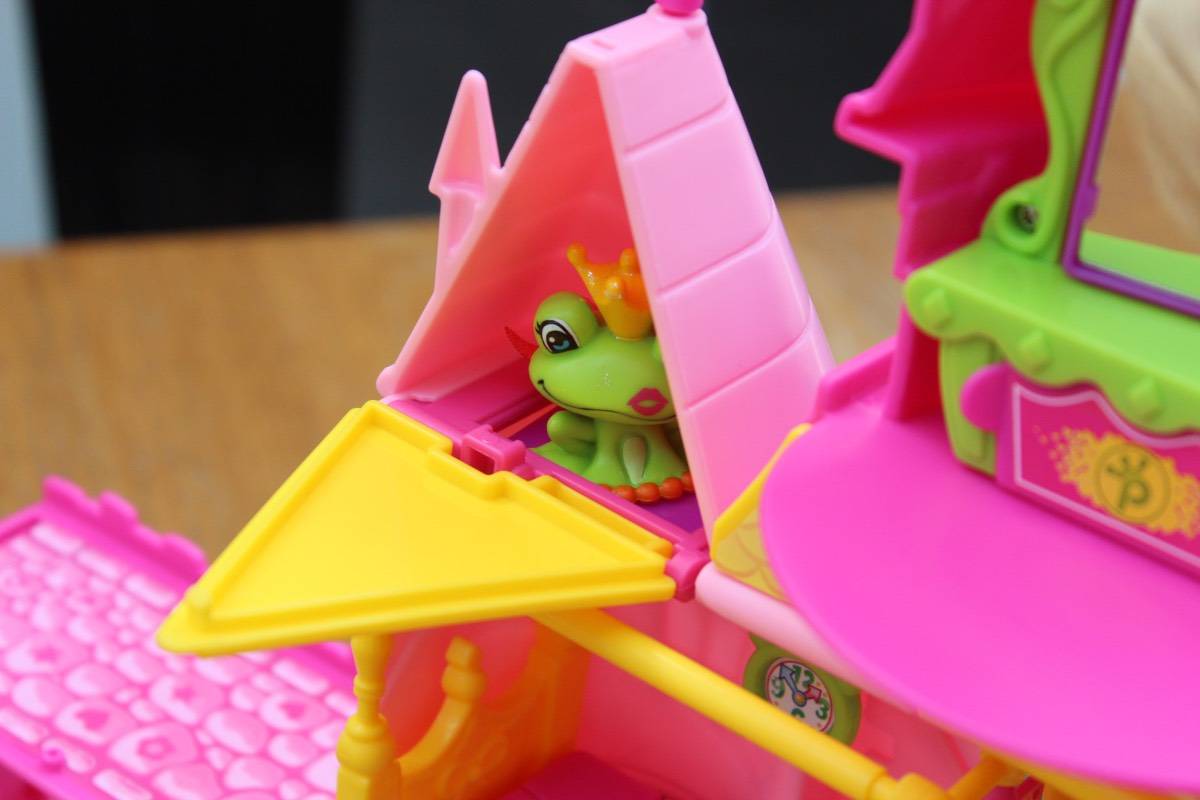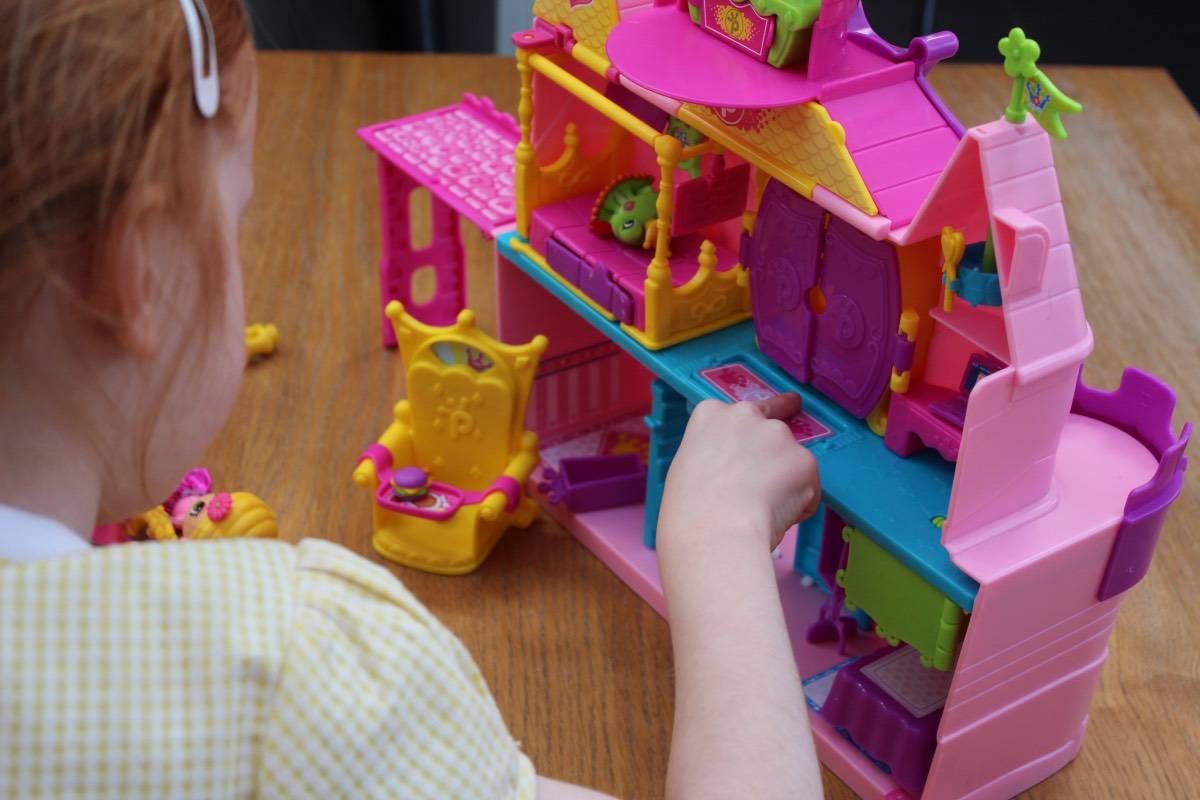 The palace features a bed with a storage compartment underneath, a throne complete with food tray, a table and even a magic mirror that turns around when you twist the flag at the top of the palace. The children loved all the interactive elements of the palace and have playing with it most days since it arrived. It's nice to have a toy that they can play with so happily together.
We were also sent figure sets to use with the palace. Each individual set came with a character and an animal – Little Red Riding Hood and a wolf, Rapunzel and a cat. The figures were all really well made and had really cute features but the children's favourite part was that they could turn the hair round on the character's head to show a different facial expression. Such a simple and fun idea!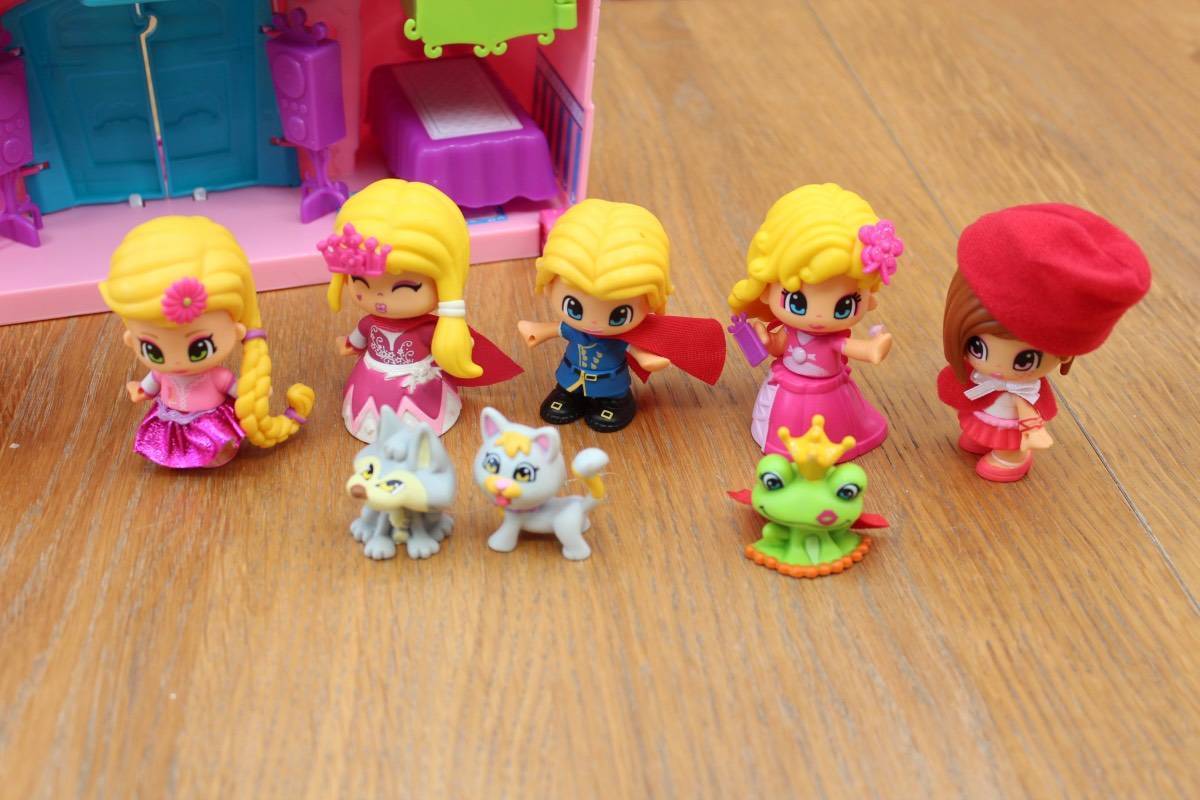 The last part of our delivery was a bigger character set that included a prince, princess and frog as well as lots of accessories. LP was pretty much in princess heaven. I know that Pinypon have so many different fairytale characters to collect and being able to gradually get the whole fairytale Pinypon world is one aspect of these toys that LP and Little Man found so appealing. Being able to add more figures to their collection increases the play value of the Pinypon range and just keeps the fun coming!
You can find the whole Pinypon range over on Amazon.