This week has been a busy one with work, a day at Legoland, LP's best friend's Birthday party and a lot of housey stuff going on. Overall though it has been a great week and one that has had more family things compared to work which is definitely a great balance for us.
LP and Little Man love to play, especially outside and they both love the slide. Little Man has once discovered the slide recently but if you put him at the top he will happily push himself off – he has no fear! I love his face in this photo, capturing his excitement at just the right point!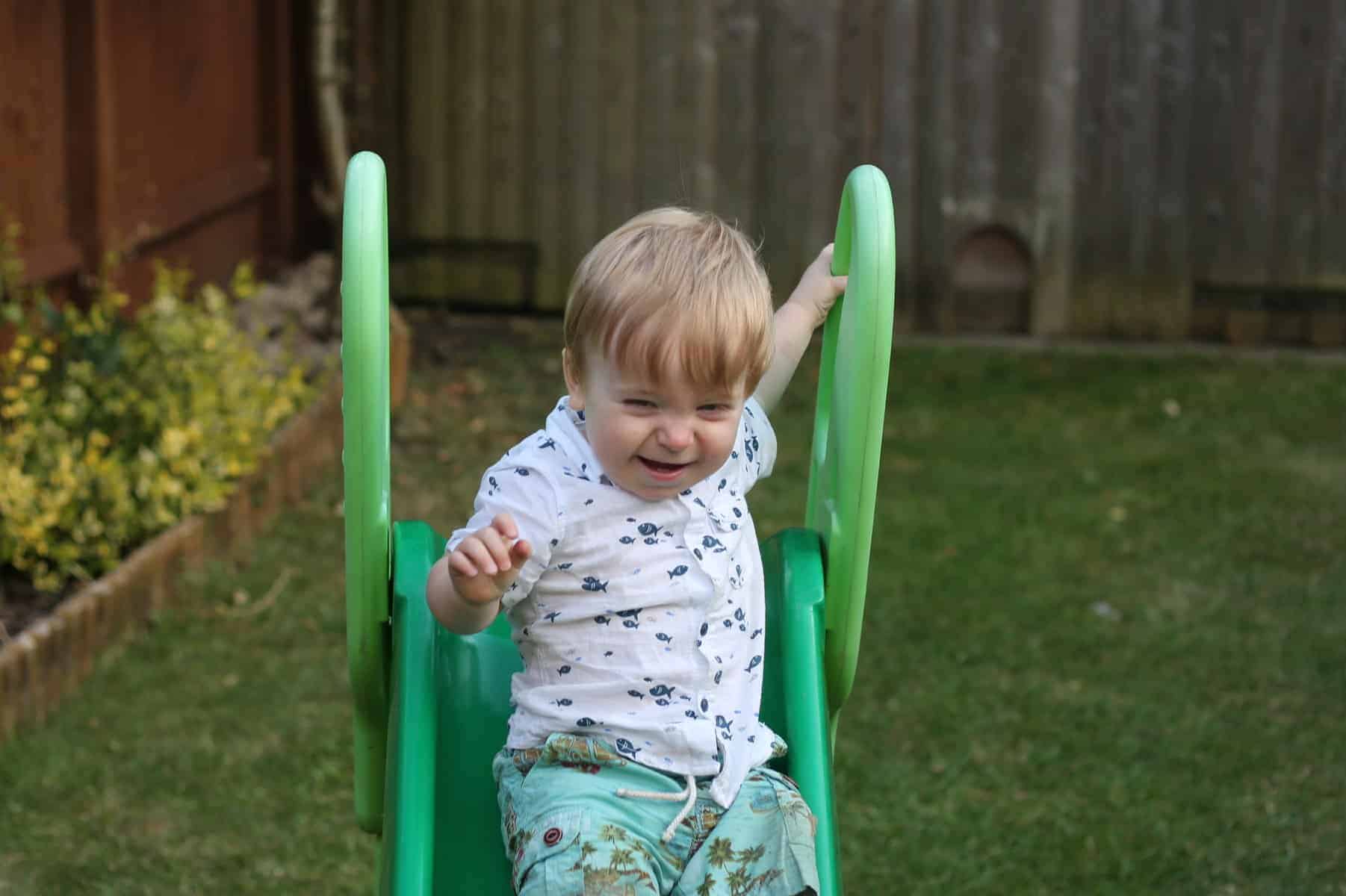 LP has always been our 'Little Weirdo'. She loves to walk around with a laundry basket on her head, loves to sit in a big plastic bucket and watch TV or have her umbrella up inside the car. This photo for the week just sums her up. Our perfect little oddball!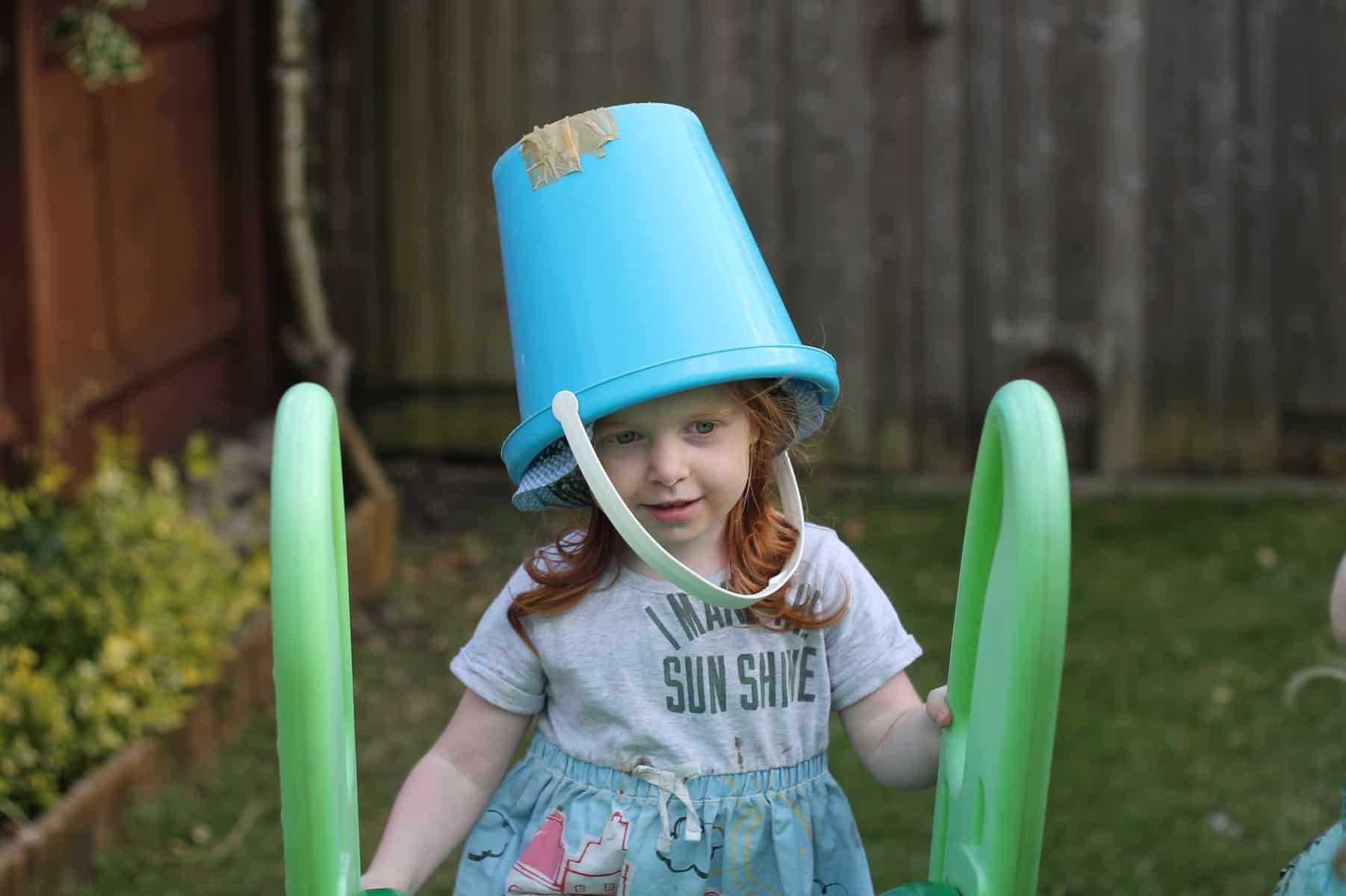 This week has been lovely and I'm hoping the next one will be just as lovely too! The only slight blip on the week was my 50mm camera lens falling apart in Dave's hand! Luckily I was able to exchange it for a new one! I couldn't blog without my lovely 50mm lens – how times have changed!