February was such a short month that it feels like only yesterday I was writing Little Man's 9 month update. 10 months! That really is nearly a year and I have no idea where the year has gone. With a second baby the time just zooms past. I was trying to remember last summer and realised the whole time was a blur, the first months of having a second baby, having a toddler to entertain. I think most of Little Man's first year will be a blur so realise how important these updates are.
Little Man now crawls at speed, pulls himself up on furniture and can get into a sitting position from crawling. He is as mobile as he can get without actually walking and I know that it won't be long before he's running around after his sister. Baby gates are now a necessity as Little Man can get absolutely everywhere in the blink of an eye.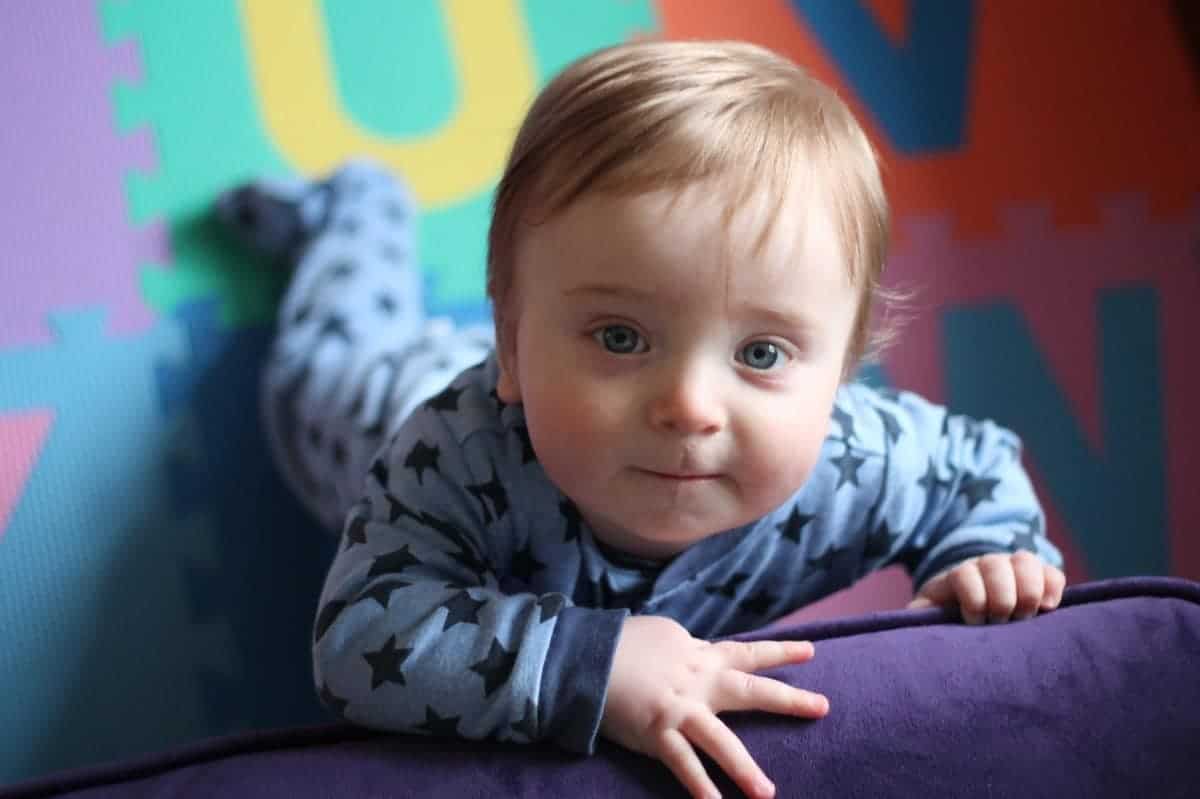 I haven't had Little Man weighed since my last awful experience at the Health Visitor weigh in sessions so haven't a clue how much he weighs but he is now mostly in 9-12 month clothes apart from the odd 6-9 month top or bottoms that still fits. He's also wearing 12-18 month socks and has the chunkiest feet I have ever seen.
Little Man has spent most of this month being poorly – either with bugs or teething. His sleep has gone massively backwards and we are back to three hourly wake ups at best. I keep telling myself it's just a phase and I am looking forward to the time when Little Man sleeps just a little bit longer. We did have a few nights of him sleeping 7pm-6am with just one feed in the early morning. If we could get back to that point again I would definitely appreciate it.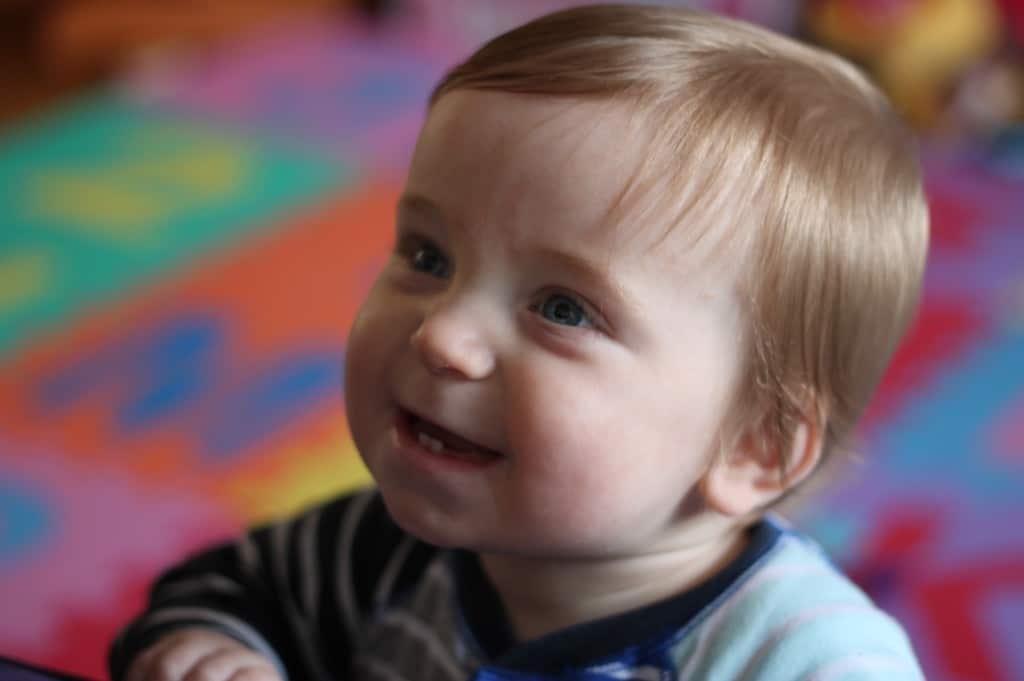 One thing that's definitely become more noticeable over the last month is LM's voice. He really has found it! He's now chatting in dub-dub, dab-dab, ab-ab, dad-dad baby balle constantly. He talks to himself, talks to his toys, talks to us and his sister. He talks constantly and we are all loving listening to him and his new found voice.
So two months and it will be Little Man's Birthday. A garden party, barbeque and close friends and family. A relatively quiet Birthday but a very important one none the less. I'll be writing more about his Birthday, our plans, his presents and probably a lot more over the next two months. My last baby's 1st Birthday. Emotional already.
Happy 10 months Little Man.