Little Man is the focus of so many Ordinary Moments in our lives. He is a constant through the day and still a regular feature through the night too -yawn- But there are some ordinary moments that stand out more than others.
Little Man recently learnt to pull himself up onto his knees and practices this new skill wherever and whenever he can. Most of the time he pulls himself up on the TV stand, looking at the TV or the flashing lights on the DVD player and games consoles. But more often he is pulling himself up on the sofa, coming over to say hello to us or to yank at our socks to get attention.
Our Little Man's world has got so much bigger, he has so much more to explore and he's loving finding new things, grabbing everything and reaching for things that not long ago were far out of reach. He isn't too fussed by toys but he loves remote controls, phones, random pieces of paper and empty boxes. Why we even buy toys is beyond me!
Our poor Little Man has been ill this week, as has his sister, and it's been a long week for all of us. But it hasn't stopped LM trying to be his happy self, crawling around and pulling himself up everywhere. Even with a runny nose, tired eyes and frequent crying spells, Little Man has still played as much as he possibly can.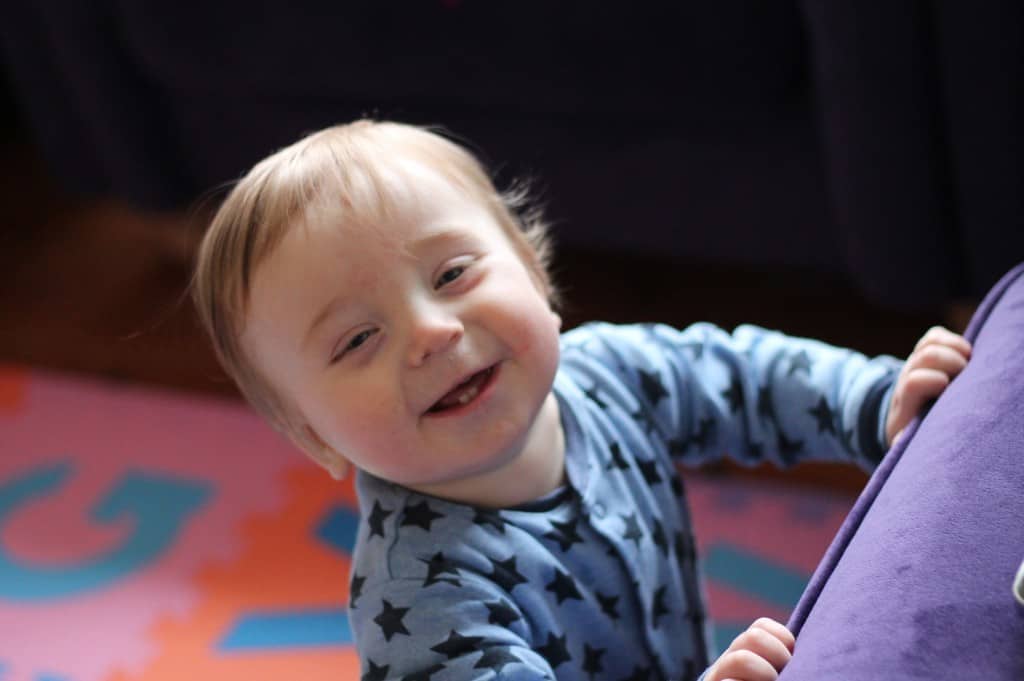 There have even been a couple of moments where his personality has shone through, where he's laughed at us, laughed at himself or just laughed and we've forgotten momentarily that he's poorly, and for that moment he's just been a very happy, very smiley, very nearly 10 month old.
Another week and another Ordinary Moment but this ordinary moment is only going to grow as the weeks go by. Little Man's world is going to keep getting bigger and he is going to get more and more inquisitive.
Life is one great big adventure for our Little Man.