When we were on holiday at Center Parcs Whinfell Forest we thought it would be a great opportunity to meet up with my lovely friend Amanda who moved back to Scotland last year. We were three hours from where she lived and thought we could meet somewhere in the middle for a day out and a long overdue catch up.
We Googled until we could Google no more and at the last minute I came across Dalscone Farm Fun in Dumfries which was just over an hour from us and just short of two hours for Amanda – job done.
What is Dalscone Farm Fun?
Dalscone Farm Fun was easy to find and had loads of parking making it a great place to visit from further afield. The only downside to us was the weather with intermittent hail storms but we did have some sun too. Having looked at the Dalscone Farm Fun website I really didn't have high expectations but when we arrived we all paid to get in – £10 for one adult and one child – and put wristbands on.
What were our first impressions of Dalscone Farm Fun?
The first thing we saw was the immense soft play room. It had an area for smaller children, probably 2-3 and under which had lots of things to play with and a small climbing structure and slides. There was then a multiple level soft play structure with slides, a ball pit, tyre swing and just so much to do. It's easily one of the best indoor play areas I have been in.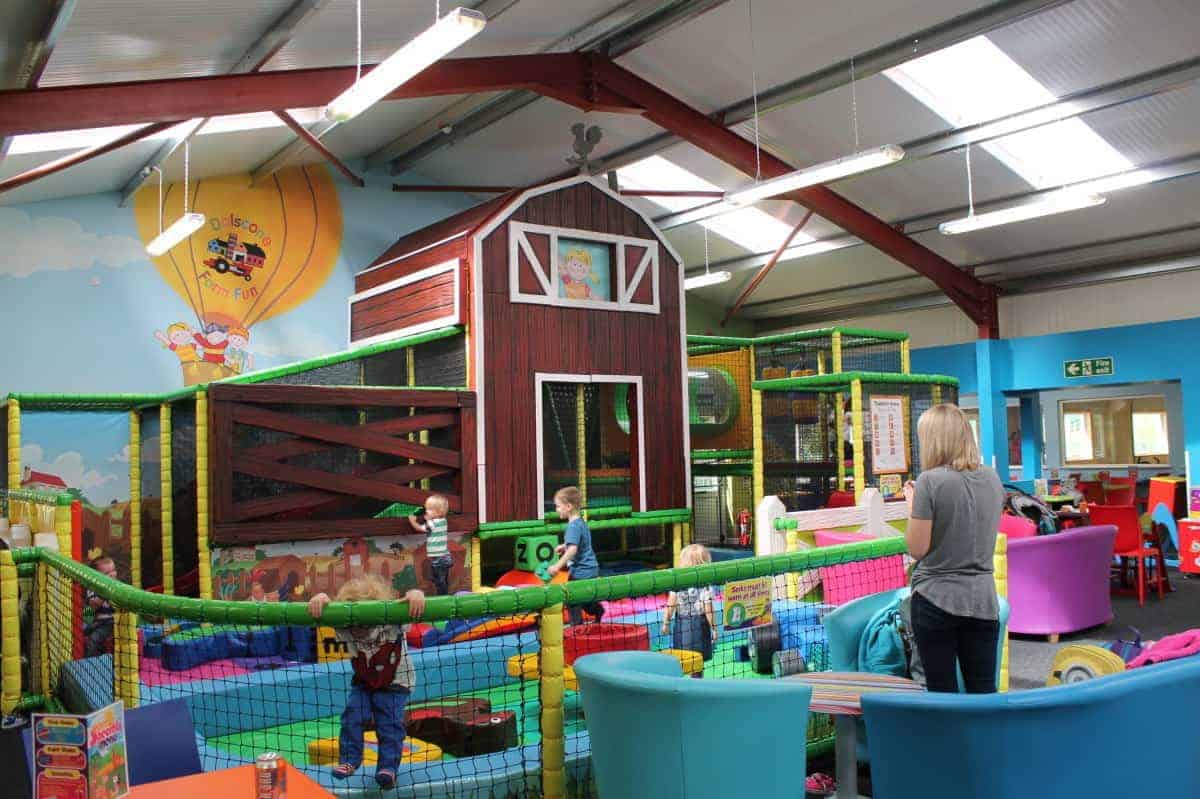 Inside the soft play room there was a great cafe with lots of food and drip options and plenty of seating, all in bright colours and really welcoming. It was a great place to play and perfect whatever the weather.
On the way outside at Dalscone Farm Fun you walk through an indoor area that had two separate driving areas with lots of ride on cars, trucks and diggers in one as well as playhouses and racing type cars in the other. There were also really lovely tables to sit at whilst the children played and just like the soft play area it was really bright and welcoming.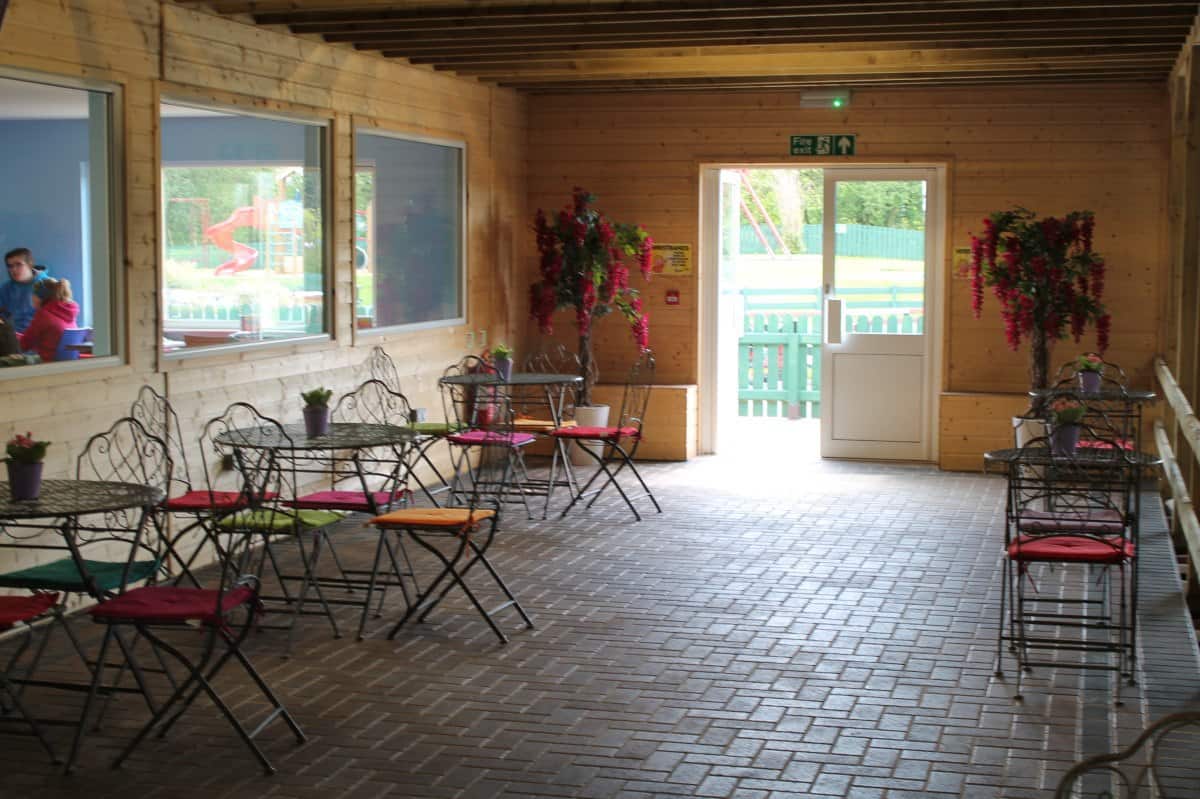 What outdoor activities are there at Dalscone Farm Fun?
Outside at Dalscone Farm Fun there was an incredible amount to do with a lot of driving tracks with go karts and other ride on toys, trampolines, adventure playgrounds, swings, sandpit, sledding hill and so much more. The children would have been happy at Dalscone Farm Fun for a week let alone the few hours we spent there – they were giddy with excitement!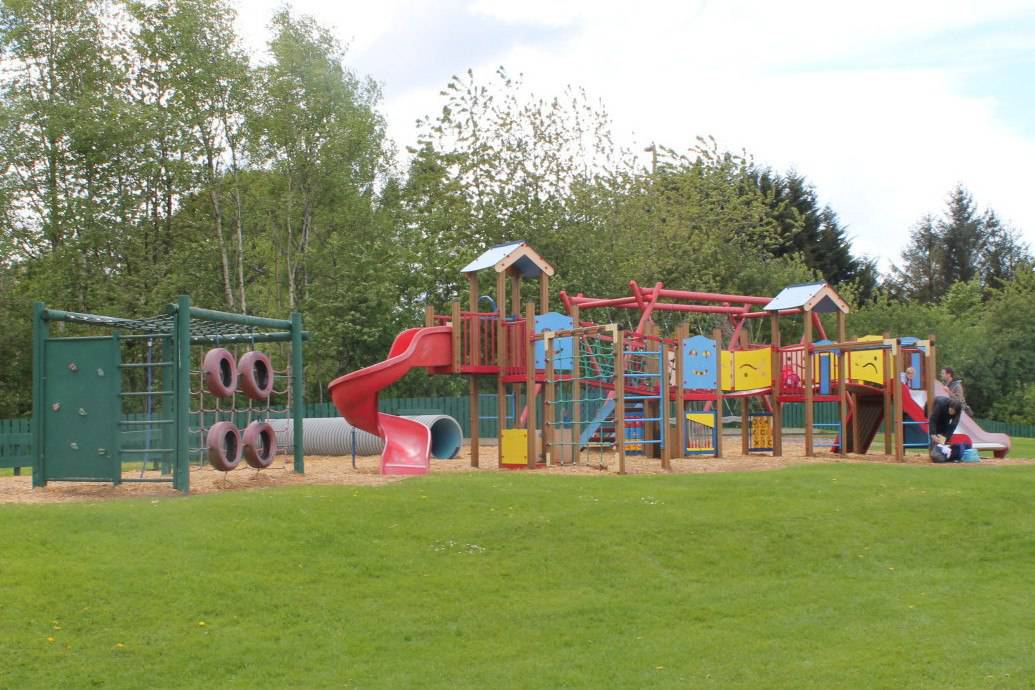 Dalscone Farm Fun also had a few animals that were lovely to see and pedal cars that you could ride around the animal enclosures – great fun but hard work! The outside and inside activities make Dalscone Farm Fun a great attraction for both good and bad weather and we were all sad to leave.
If you're looking for somewhere to spend a day and are within travelling distance of Dumfries then definitely go to Dalscone Farm Fun – their website really doesn't do it justice and it's a bit of a hidden gem. Add to that they have quite an impressive toy shop and there really is something for everyone, a really great day out and not badly priced either.