Here's this week's instalment of Blogger Behind the Blog where I interview a blogger all about their reasons for blogging and what it means to them. This week I'm joined by Kate from Family Fever.
Here's Kate with more about why she blogs:
Where did your blog name come from?
Our surname is Fever, and I write about our family – so Family Fever was born!
When did you start your blog and why?
2013, just before our third child was born. I saw friends blogging and thought it was a wonderful way to record memories for the children.
What did you do before you blogged?
I was a teaching assistant, working with a child with additional needs. I am now training to be a midwife 🙂
What was your first post?
An introduction post – a 'meet the family' if you like.
What inspires you to blog?
My children. Taking photos of them and sharing and recording their special moments is priceless. Recently, my studies have inspired a new strain of my blog, following my journey to a new career. I think it will be lovely to look back on in years to come.
What post has had the best response, which post are you most proud of and which post did you enjoy writing the most?
The post that has had the best response is this one but I am most proud of this one – it took a lot to write down my feelings but so many people messaged me saying how they could relate to it. The one I enjoyed writing most was this one – it seems a lot of people had similar opinions and it was shared with local NHS trusts – hopefully it can help change things.
Have any of your posts not had the response that you expected?
I never really have any expectations. Any comments, shares or tweets are always a pleasant surprise!
Where do you see your blog in a year's time?
Hard to say, as I don't yet know what I will be doing in a years time! If all goes well and I get a uni place, then I see my blog winding down a bit, featuring less reviews and advertising and more photo heavy family days and posts about my new career.
What is your favourite thing about blogging?
The community it has introduced me to. Some of my best friends, the people I speak to every day, are friends I have made through blogging.
…and your least favourite?
The competitiveness. Why can't we all just be pleased for each other and stop wanting the same opportunities for ourselves?
What's the best blog post you have ever read?
I Won't Be Silenced by Ghostwriter Mummy – I relate.
What blog do you love to read and why?
I always read Sparkles and Stretchmarks. Hayley is a local blogger, and her posts are raw, honest and touch so many people. I also love her days out posts, as she visits attractions near to me, and I can get some inspiration for things to do with my family!
Do you do anything differently now to when you started blogging?
I take better photos! When I started I didn't know anything about photography, but since then I have learnt a lot, got myself a better camera and found a new passion for taking photos!
Is blogging what you expected it to be?
No – it's much harder work! Now that I work with brands, it takes a lot of my time – testing items, taking and editing photos, writing a balanced review, promoting posts.
What's been your favourite blog collaboration to date?
iCandy – they were a pleasure to work with and I absolutely loved trying a couple of their luxury pushchairs. It was like a dream come true!
Are there any brands you would love to work with, why?
Stokke – I have lusted after their stuff for a while and would love the chance to try some of it out.
Have you had any blogging fails so far?
Oh plenty! Posts that I spend ages and ages researching and writing, only for them to get little or no interaction. Pitching to brands only to be turned down. But do you know what? They aren't fails really – they are just part of blogging, there are so many wonderful bloggers out there and we all get different opportunities and successes.
What is your biggest blogging hope, dream or ambition?
My dream was to be able to stay at home with the children while they were tiny – and my blog allowed me to do that. It earns me a part time wage, and I know how lucky I am.
What do you do when you're not blogging?
Look after four small people, work in a hospital and study. If there is any spare time I like reading, watching films and swimming.
and lastly, tell us all a random fact about yourself.
I was a keen horse rider before I had children, and competed in eventing for my county.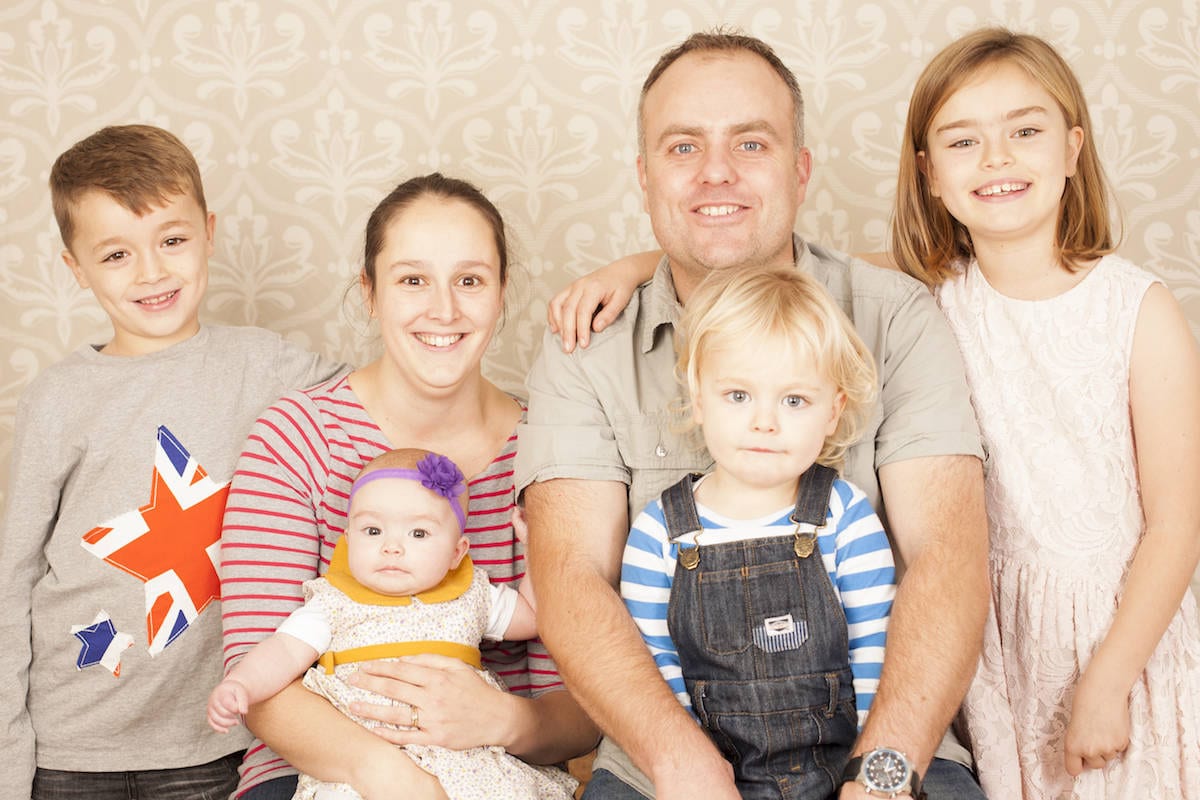 Now that you know all about Kate from Family Fever, make sure you go and read her blog. You can follow her on Twitter, Facebook and Instagram – thanks so much Kate for being involved!