Here's this week's instalment of Blogger Behind the Blog where I interview a blogger all about their reasons for blogging and what it means to them. This week I'm joined by Rachel from Rachel Bustin.
Here's Rachel with more about her blogging life:
Where did your blog name come from?
Good question! I actually couldn't think of a name so went with my own. Rachel Bustin. I'm glad I did as when my blog moved into a different direction I didn't have to change my name.
When did you start your blog and why?
I started my blog in March 2015 on the suggestion of my husband. We had just come out sad times after 3 miscarriages one after the other, so to take my mind off things I started blogging. I couldn't bare to blog about that so I wrote about books, competitions and everything but.
What did you do before you blogged?
I used to spend hours entering competitions. I have won some amazing things over the years before blogging. My best win was a cheque for £1000 just turned up in the post from Closer magazine. I can still remember opening it and not believing it was real!
What was your first post?
My first post was on how to find post card competitions. Back then I didn't know anything about writing a good SEO post. I didn't even know what SEO meant.
What inspires you to blog?
My husband and my 7 month old baby girl.
What post has had the best response, which post are you most proud of and which post did you enjoy writing the most?
One of my recent posts – 6 month baby review – has had the best response. The post I'm most proud of and enjoyed writing the most was Why my daughter will have a different childhood to me.
Where do you see your blog in a year's time?
I would love to see my blog more popular and well known in the blogging world. I know it's going to take hard work and dedication but I'm prepared for that.
What's your favourite, and least favourite, thing about blogging?
My favourite thing about blogging is writing and sharing my thoughts about things. I also love to receive comments from people who love to read what I write. The least favourite thing about blogging is the stigma that bloggers only blog to get 'free' things. This really irritates me. I know bloggers put so much effort in to review products. It takes much time and energy.
What's the best blog post you have ever read?
I have read so many amazing blog posts that it's hard to choose just one. I love to spend half hour every day reading blogs.
What blog do you love to read and why?
I love to read Island Living 365 by Emma. Her posts are very refreshing and she tackles lots of different topics in the media.
Do you do anything differently now to when you started blogging?
I always share my posts across all social media now. Oh and I'm more aware of making the posts more SEO friendly.
Is blogging what you expected it to be?
It's better than I expected it to be. As well as loving writing and blogging I love being a part of the blogging community. Everyone especially on the UK Parent Bloggers Facebook group and Tribal Chat group are so friendly and helpful.
What's been your favourite blog collaboration to date?
I loved working with bio -oil on their #ScarsUncovered campaign.
Are there any brands you would love to work with, why?
I would love to work with Cosatto. I think their prams, pushchairs and high chairs are so funky! I would love to be seen pushing my baby girl around in one of them!
Have you had any blogging fails so far?
I don't believe I have had any blogging fails although I don't seem to be very good at growing my Pinterest or Facebook pages though.
What is your biggest blogging hope, dream or ambition?
My ambition is to earn a part time wage from my blog. Enough to let me give up 2 days a week in my job. Also to write a post that goes viral.
What do you do when you're not blogging?
I don't have a lot of spare time with a lively baby needing my attention and working but I do love to lose myself in a crime thriller.
and lastly, tell us all a random fact about yourself
In my day job I cut cheese all day long on a fresh food counter.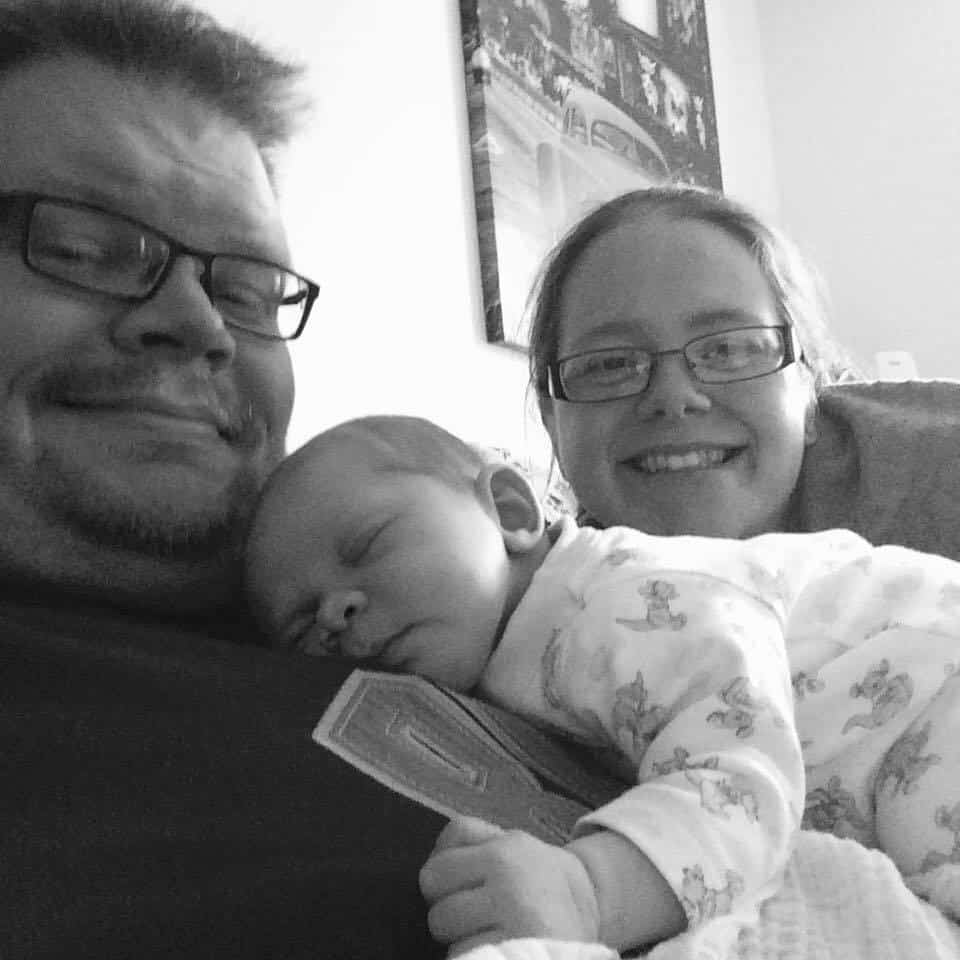 Now that you know all about Rachel from Rachel Bustin, make sure you go and read her blog. You can follow her on Twitter, Facebook and Instagram – thanks so much Rachel for being involved!