Here's this week's instalment of Blogger Behind the Blog where I interview a blogger all about their reasons for blogging and what it means to them. This week I'm joined by Suzanne from Inside, Outside and Beyond.
Here's Suzanne with more about her blogging life:
Where did your blog name come from?
I spent ages deliberating over the name as I was moving from a family blog to more of a lifestyle blog and wanted something that wouldn't be restrictive. I knew roughly what sort of topics I was going to cover but still wanted some flexibility. The name 'Inside, Outside and Beyond' lent itself to posting about all the topics that I love – interiors, fashion, a bit of travel and my personal favourite – mind dumps.
When did you start your blog and why?
I started this blog two years ago, having previously written a family lifestyle blog for almost four years. My original blog was relatively successful (whatever that is!) but due to some personal reasons, I decided to take a break from writing it. When I was ready to return, the blog and name just didn't feel right any more. I wanted to move away from writing about our family and focus more on my interests and exploring the new me, post young children.
What did you do before you blogged?
Blogging isn't a full-time job for me, it's more of a hobby with the odd bit of pocket money thrown in. Worth noting that it's probably the only hobby that I've ever stuck at! I work part-time as well as blog.
What was your first post?
My original blog is no longer available to read sadly, but I remember it being about the perils of parenting three children. I was so nervous about hitting publish and didn't tell anyone I had started a blog, not even my husband! When I started my new one, I copied a few posts across but my very first original one was an introduction to my new blog.
What inspires you to blog?
That's a really good question and one I ask myself a lot; I think it's good to question our intentions. First and foremost I love writing, it flexes my creative muscle and I get great pleasure from it. My favourite posts to write are mind dumps and those ones I find really therapeutic, they are definitely my highest viewed as well. By offloading, I hope to inspire others to think about life and although it sounds cheesy, encourage people to be the best person they can be. I'm also a huge advocate for the 40+ market, why should we shrink back when we reach this age? I'm passionate about this age group having a voice.
What post has had the best response, which post are you most proud of and which post did you enjoy writing the most?
You've probably already gathered that it's my posts that require a bit of vulnerability that get the best reaction and they are usually the ones I enjoy writing too – that tends to go hand in hand. When I was having a bit of a wobble with regard to my blog and putting myself 'out there' I wrote this post that had so many comments from people who totally understood where I was coming from. Two of my most vulnerable (and most read) posts were this one about parenting a child with a mental health condition and another one about navigating marriage during tricky times.
Have any of your posts not had the response that you expected?
I'm often surprised by the posts that do well and the ones that I think will do well but don't. It can sometimes be down to a catchy title but occasionally people just surprise me!
Where do you see your blog in a year's time?
I don't ever see myself as being a full-time blogger but I really hope to be doing a few more collaborations. I would like to expand my 'Beyond' section by doing some more reviews for hotels or days out. I would like to focus more on the couples market, doing things with my husband rather than as a family. Most people in my age group are going to be in a similar stage of life to me so I imagine will want to read about the same kind of things. Other than that, I would also like to be a little braver with regard to fashion posts. I think people in the 40+ age bracket are not particularly well represented online – I want to see the clothes on people my age, not 20-somethings! I am hoping that other people do tool
What is your favourite thing about blogging?
It has to be the writing outlet for me. When I don't get enough time to write, I get very ratty!
…and your least favourite?
Definitely the need to promote in order to get seen. I'm not naturally very good at promoting myself so I would just prefer people to find me naturally. The reality is however, there are so many millions of blogs out there that you will never get new readers unless you promote. Oh and when someone I know in real life, tells me that they've read my blog – I'm not sure I'll ever feel relaxed about knowing that real people read my ramblings!
What's the best blog post you have ever read?
Oh goodness, that's a really tough one! I've been blogging for 6 years now which means that I've read so many blog posts over the years. I can't remember all the good ones and wouldn't want to single one out. Sorry!
What blog do you love to read and why?
There are lots of blogs I love to read for different reasons. I'm an avid reader of Jess Soothill for great fashion and lifestyle inspiration. For home and interiors, I will head to The Ordinary Lovely and for fantastic, down to earth writing of everyday parenting, I would have to say Mum of Three World.
Do you do anything differently now to when you started blogging?
I get less worried about how often I post in a week! On average, I now only post about 6 or 7 times a month. I used to get caught up in the numbers game, worrying about losing readers if I didn't post regularly enough and my page views dropping. I now rarely check my page views, preferring instead to focus on creating consistently good content.
Is blogging what you expected it to be?
I didn't expect it to be as addictive. I also didn't think I would stick at it.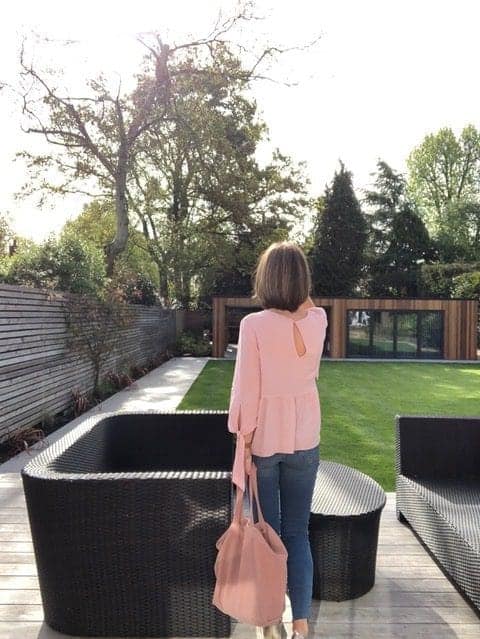 What's been your favourite blog collaboration to date?
Actually I think reviewing a gastro pub in the New Forest earlier this year. We were invited to spend 24 hours with them and it came at the right time for us – we really needed a night away just the two of us. The place was perfect and I know people who went as a result of reading my review, so that was really satisfying for me.
Are there any brands you would love to work with, why?
I would love to work with some brands that I genuinely love in real life, particularly fashion and interiors brands – two passions of mine.
Have you had any blogging fails so far?
I'm probably not daring enough to have any huge fails! I used to run a linky on my old blog, that I stopped after a while because it just didn't get the interest that I thought it would. I guess you could count that as a 'fail' but it taught me not to go into something without researching it properly.
What is your biggest blogging hope, dream or ambition?
I actually don't really have specific goals for my blog. It's really about the writing for me, so I would love to be able to take that further in some way. I'm not sure what that looks like at the moment but the original intention with my blog (way back when) was to get some experience as I wanted to write for magazines.
What do you do when you're not blogging?
Play taxi driver to my three teenagers! I work part-time in our own business and I also do some freelance social media management. On top of that, I've recently started volunteering for a mental health charity as an online crisis counsellor. Let's just say that I keep myself busy! I am a real 'people person' too so like to make sure that I get the balance right by ensuring I have plenty of dates to catch up with friends, scheduled in my diary.
and lastly, tell us all a random fact about yourself
Probably not a 'random' fact as such but an important one for me: I'm a Christian. My faith and church are both a big part of our family life, so although I don't like to ram it down people's throats, it would be weird to leave it out.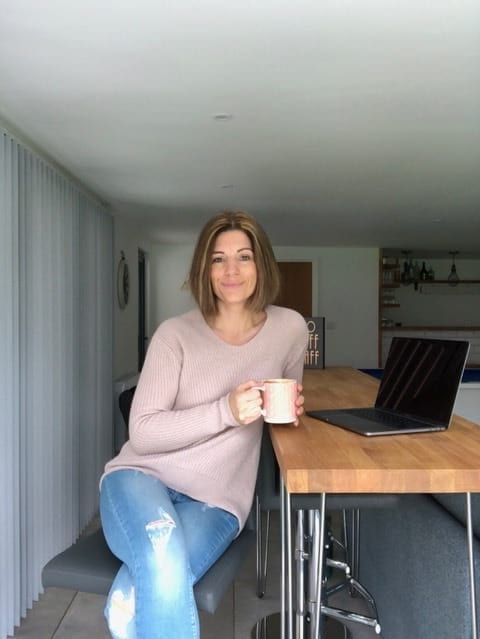 Now that you know all about Suzanne from Inside, Outside and Beyond, make sure you go and read her blog. Make sure you follow her on Twitter, Facebook and Instagram too. Thanks so much Suzanne for being involved!