There are some things as an adult that you take completely for granted. Things that you learnt as a child and that were just normal from that point onwards. For Dave and I, reflections in spoons was just one of those things.
At a recent meal out Dave showed LP her reflection in a spoon. Her face at that point was amazing. To her it was so much more than just a reflection and her whole face lit up at the sight of herself in that spoon.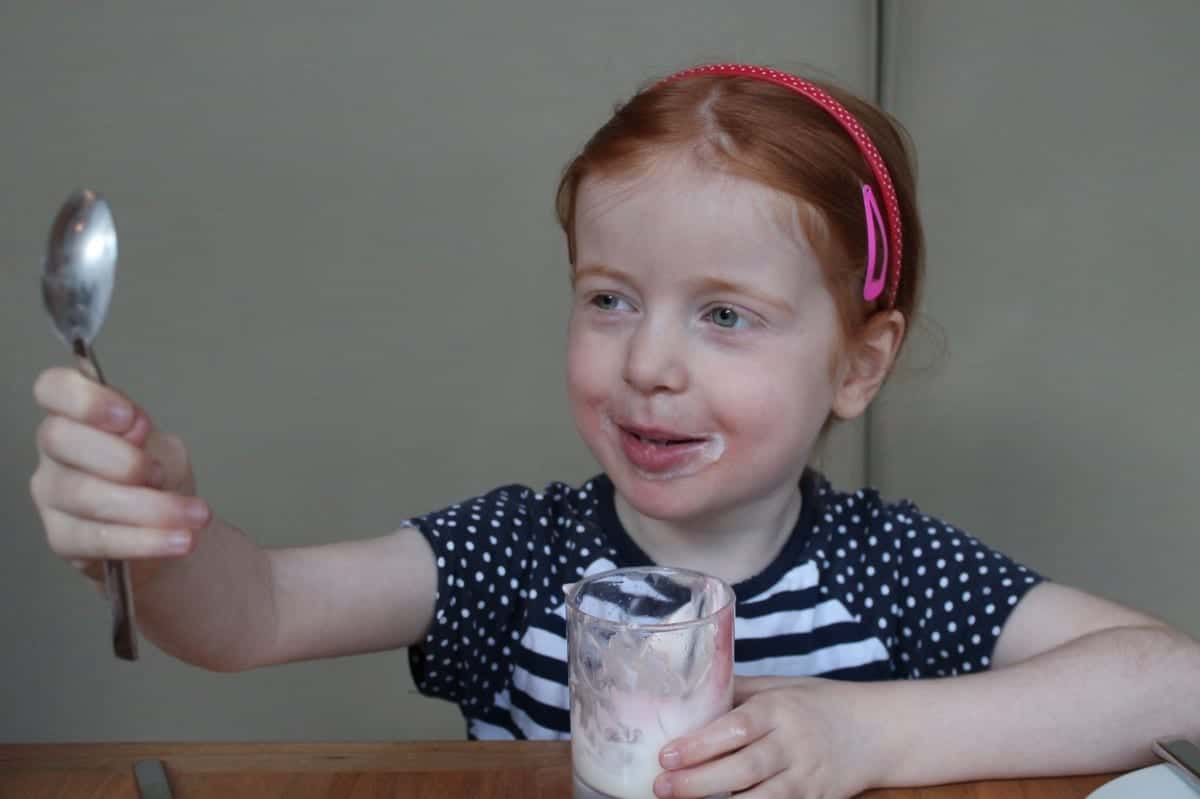 She was intrigued by the fact that on one side of the spoon she appeared upside down and on the other side she was up the right way. The whole meal was spent eating, then laughing at her reflection, eating and laughing some more.
Soon Little Man started looking at his reflection too. He just kept saying 'Me. Meeeee. It's ME!!' and loved the upside down reflection. Him and LP kept saying they were standing on their head or falling down. The excitement that two little spoons can give two children is just amazing. They were so, so happy – and it's a moment I want to hold on to forever. If you haven't shown your child their reflection in a spoon – do it today.