*This is a collaborative guest post
When it comes to pulling together your dream wedding, it's important to approach things in an organised, logical way to avoid any unnecessary anxiety or stress. Flicking through catalogues, shopping for dresses, choosing a cake filling, picking a venue and checking out the diamond rings found here, there and everywhere can all be somewhat overwhelming, so here's a simple guide to wedding planning success that'll help keep your blood pressure down.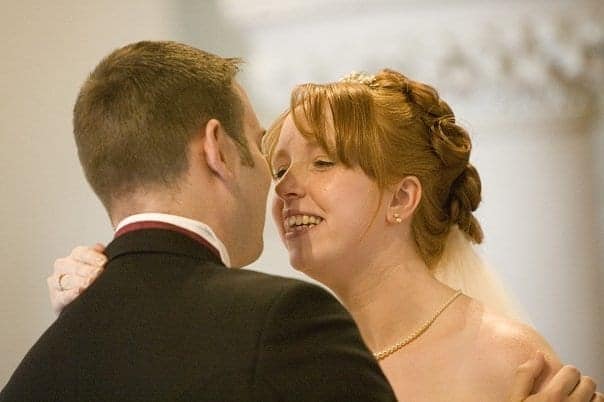 1. Start a wedding folder
While some couples know exactly what they want from the word go, others need some time to flick through bridal, lifestyle, gardening, baking, interior design, fashion and general wedding magazines for inspiration. There's nothing wrong with doing some research but be sure to start a wedding folder where you can keep all relevant literature and ideas.
Alternatively, visit the 77 Diamonds Pinterest page, which is a great resource for inspirational wedding ideas. You can swap and share ideas with other brides and grooms who are planning their big day.
2. Work out your budget
Sure, you might have a million and one things you want to do, but it's essential to set a budget to ensure you don't overspend. By giving yourself a financial limit you'll avoid starting married life in debt and will be able to enjoy your celebrations to the max without over worrying about that huge credit card bill. Of course, many couples struggle to find the money needed to get married but if you're strapped for cash there are plenty of ways to tie the knot on a shoestring such as making your own wedding cake, asking your friend to be the photographer or opting for a breakfast buffet instead of a sit down meal – so don't let being broke put you off planning.
3. Start a guest list
Once you've worked out a budget, you can then start putting together a guest list. Large gatherings are likely to be more expensive than small, intimate affairs so you might have to be a bit picky if you've not go the funds. And remember, it's your wedding so put family politics to one side and invite the people you and you alone want to share your big day with – after all, you don't want to be concerned about family scuffles as you walk down the aisle.
When final figures are confirmed, you can then start making seating plans, sending out save the date invites and looking for a venue that's suitable for the number of guests you want to invite.
4. Book your venue
Speaking of venues, don't forget to book your special wedding location in advance as the best places tend to book up very quickly, especially during peak times. The summer months are particularly hectic, so be prepared to compromise if you can't get the exact date you want and don't forget to look around several places just in case you come across an unexpected gem that takes your breath away. What's more, be sure to ask the wedding coordinator at each venue plenty of questions about the layout and decoration of the room to ensure you totally understand what's on offer.
5. Research and book key people
Adamant that you want a professional photographer? Then research and contact those you like the sound of. Ask to see a portfolio and don't forget to check if they just do photographs or if a wedding video is included in the price too. Similarly, be sure to order your cake in good time to avoid disappointment and make sure the florist of your choice is available on your chosen date. If you want a horse and carriage or some other kind of fancy transport, it's again important to book as many companies will not be able to provide old-fashioned cars on a whim.
6. Buy the wedding outfits
While hair, makeup, nail extensions and other luxuries can be sorted nearer your wedding day, make sure you leave enough time to find the perfect wedding outfits. Wedding dress shopping, for instance, isn't always straightforward and might require many different visits to many different shops. If you can't find what you're looking for, don't fret as something is sure to come up – but be prepared to go shopping with an open mind otherwise you might be disappointed to find the dress in your head doesn't exist… and you might need it tailor made.
There are many things to think of when planning a wedding, but the above tips will help you keep a straight head.