*This post is in collaboration with Wrigley's Extra® on behalf of their Extra Smile Back™ Project which launches today.
One thing that I have always been really aware of since the children first got teeth is the importance of good oral hygiene, teaching the children to brush their teeth properly and making sure they go to the dentist regularly – with both LP and Little Man now visiting the dentist every six months.
This month is National Smile Month – the UK's largest campaign to promote good oral health in both adults and children. Sponsored by Wrigley's Extra, National Smile Month aims to raise awareness of important health issues, and make a positive difference to the oral health of millions.
Alongside National Smile Month Wrigley's Extra have launched The Extra Smile Back Project with the aim of promoting and protecting children's oral health to help children smile confidently every day. The project runs all the way through until 16th July with proceeds going to Action for Children and the British Dental Health Foundation.
Wrigley's Extra sent us The Lost Smile book to give LP and Little Man some bedtime reading. It's a story about a little boy who can't find his mummy and daddy's smiles and goes on a smile hunt. The main message to parents and children is that smiles are powerful – we should all use, value and protect them.
Don't you find that children's smiles are contagious? LP and Little Man smile all the time and it lights up the room – when they're playing, when they see something new for the first time and when they see us for the first time each day – but as a family we need to make sure we look after those smiles to keep seeing them as much as possible.
Wrigley's conducted a survey of one thousand parents and found that the top five things that make children smile are – playing outside (36%), watching their favourite TV programme (34%), spending time with Mum/Dad (33%), spending time with their Grandparents (31%) and playing with the family pet (29%). These are all things that our family can really relate to as all of those things definitely make LP and Little Man smile!
On the other hand, the top things that parents do to make their children smile are – make silly faces (44%), watch their favourite films with them (37%), do impressions or funny voices (35%), read or make up silly stories (28%) or tell them jokes (26%). I think I do most of these on a pretty much daily basis!
This month we're reading The Lost Smile, helping the children to brush their teeth for just a little bit longer and cutting down on treats to try and keep their smiles in tip top condition. It's shocking to think that tooth extractions are the main reason for children to be admitted to hospital and receive a general anaesthetic in the UK. Children's oral health is just so important – as are children's smiles.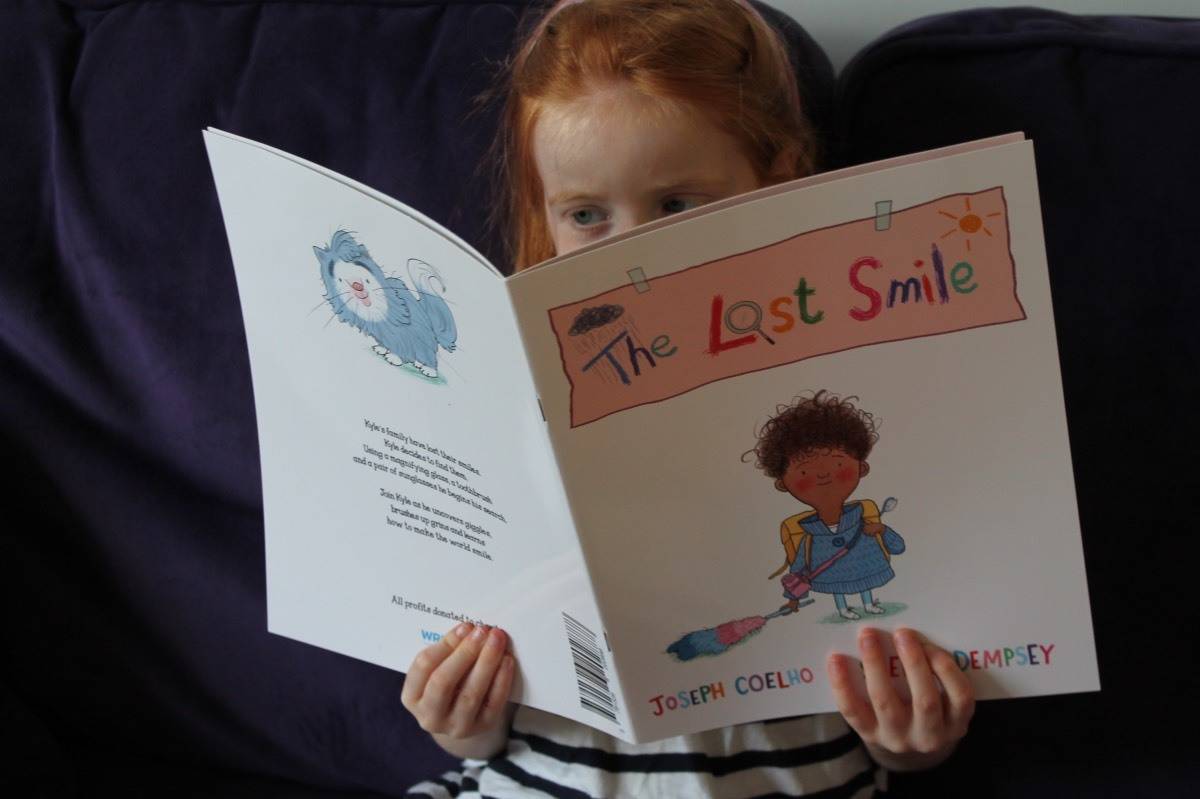 All profits from the sale of The Lost Smile will be split between the charities Action for Children and the Oral Health Foundation. For more details of the project and to purchase a copy of The Lost Smile visit www.smileback.wrigley.co.uk.
Check out the Wrigley's video that shows how The Lost Smile book was created by children and the inspiration the workshop gave to the children's author and illustrator:
*This post is in collaboration with Wrigley's Extra® on behalf of their Extra Smile Back™ Project which launches today.