*This is a collaborative post
If you are constantly wondering how you can encourage your child to do the best they can, you may worry that you are being a pushy parent. While there is nothing wrong with that and some children thrive from this type of support, others may struggle. Understanding how your child works and how they learn will help you in your quest to support their growth, development, and learning.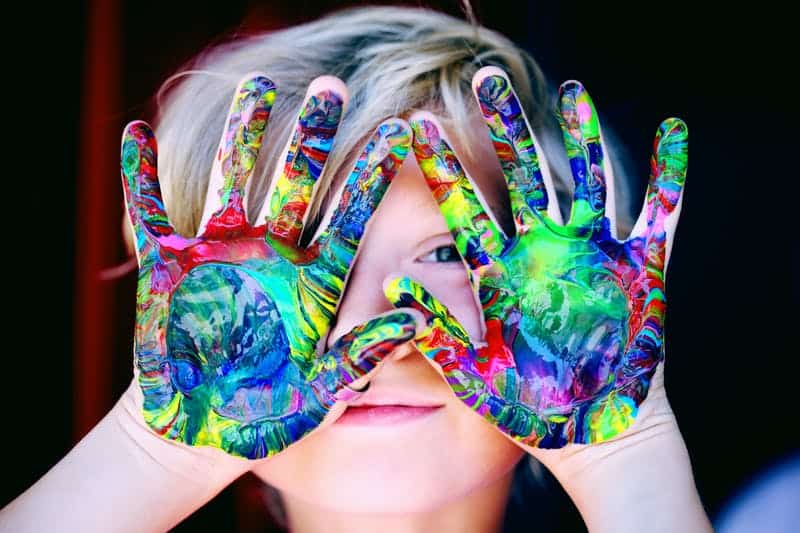 Support Their Learning
Even before your child starts at school they are learning, every day is a school day when children are growing up. When you have a newborn baby they are constantly taking in new information from the world around them. This doesn't change, it is just the information that changes over time as your child grows. You can help them with this by simply talking and signing with your child. Research has shown that a child who can sing at least five nursery rhymes off by heart by the time they get to school, then they are usually among the best readers by the age of eight.
As children get older, it will be a case of helping them with their homework. There is always controversy surrounding homework and some parents don't believe in it. If you do want to help your child then you could get them a laptop or PC to work from. A lot of children's homework is now done online, thanks to the Covid-19 pandemic. If you don't already have a laptop then you could get your hands on a second-hand one for a great price. Remember, there may be stuff on there from the previous users so make sure you clear that. If they will be using apps and programs then make sure these work. If they won't open then there could be a bigger problem that needs looking into.
Arrange Playdates
If you want your children to understand how to make and keep friends then you should arrange playdates from a very young age. You, as a parent, will be encouraging good behaviour already at home. Using words such as kind hands or share nicely, however, what happens when you go to a friend's house? If your child isn't around other children, such as siblings then they won't necessarily understand social etiquette. This could mean they are snatching toys and shouting at people they are around. You could attend mother and baby classes with your children to encourage their social development.
As your children go to school they will make friends there, they could become friends for life. Actively encourage this and you could also get pally with the parents. This way you can arrange playdates, dinner dates, and even sleepovers.
Encourage Curiosity
Children are born to be curious, they only stop because they are told to. Children are explorers, have you ever wondered why children go to put things in their mouths? They are exploring and tasting the world one step at a time. When you go out, you could actively encourage your child to be curious and look at everything. Teach them not to put things in their mouths or handle things they aren't sure about. You need to find a good balance between curiosity and being in danger. This is a fine line and sometimes children aren't aware of the dangers, keep children safe while allowing them to explore. While out and about you could ask them questions such as what do you think will happen? Or how do you think that works? This will get them thinking about more than just the subject itself. 
Accept Mistakes
Children can panic and get very anxious if they get something wrong. As parents and carers it is essential we teach our children that mistakes are okay. How are children going to learn and improve if they aren't allowed to make mistakes? Many children fear getting their work wrong in school for instance. This puts unnecessary pressure on the child and they could develop mental health conditions because of it. Teach your children from early on that mistakes are okay and a way of life. Think about when you were learning to ride a bike, you fell off a few times before you mastered it. This was you learning from your mistakes so you need to teach your children the same mantra. Life is all about learning, growing, and developing, not necessarily always getting it right.
We hope you found this article helpful and that it gave you some information on how to encourage your child to do their best without being too pushy. Remember, every child will learn differently and at their own pace.