Each year we create a bucket list of things we'd like to do and achieve throughout the year. It's been a tradition for the last two years and gives us something to aim for and acts as the ultimate to-do list with achievable goals.
Here's our list for 2017: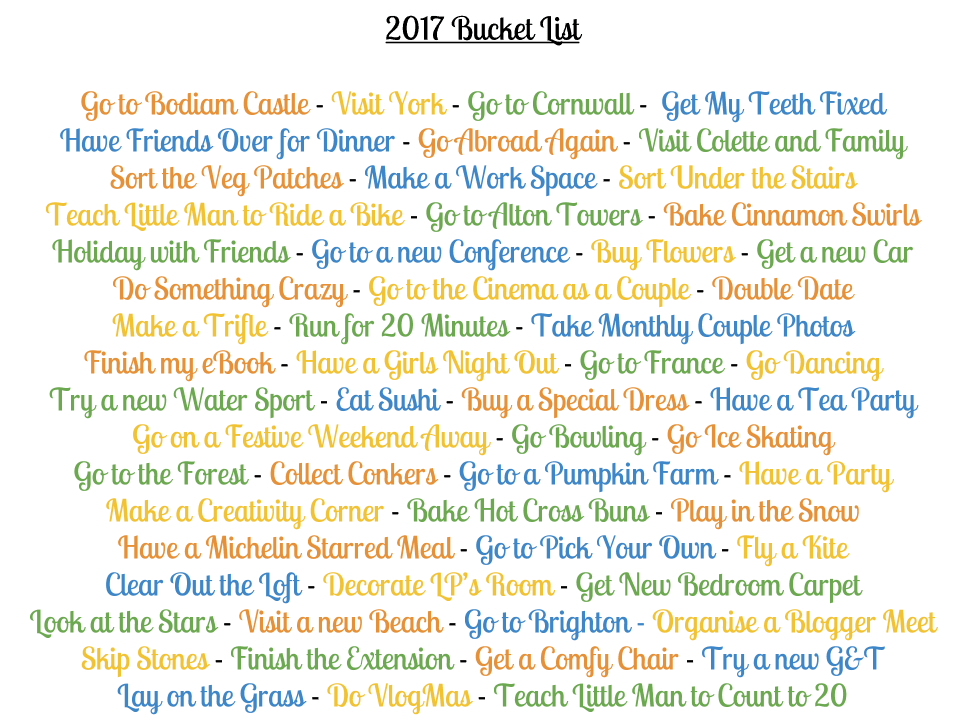 The list has a mixture of things for the whole family. It includes days out and holidays but also has things to do at home. practical things and personal things. It also has things I'd like to cook, big adventures and just little experiences for us as a family – or a couple – to enjoy.
I love having a bucket list and am already excited about this year and the places it will take us. This year is the start of something new for us – it's the start of the rest of our life together, one where I don't have a day job and so can be more flexible. We're hoping to fit much more in as a family around Dave's shifts this year and I can't wait to tell you all about it. I'll update monthly to let you know how we're getting on!
If you'd like to create your own list and are looking for inspiration you can take a look at our 2015 Bucket List and 2016 Bucket List to give you some ideas.