A few days ago I shared how we got on with our 2019 Bucket List and so it's only right that I share our plans for 2020 too! So here's this years bucket list: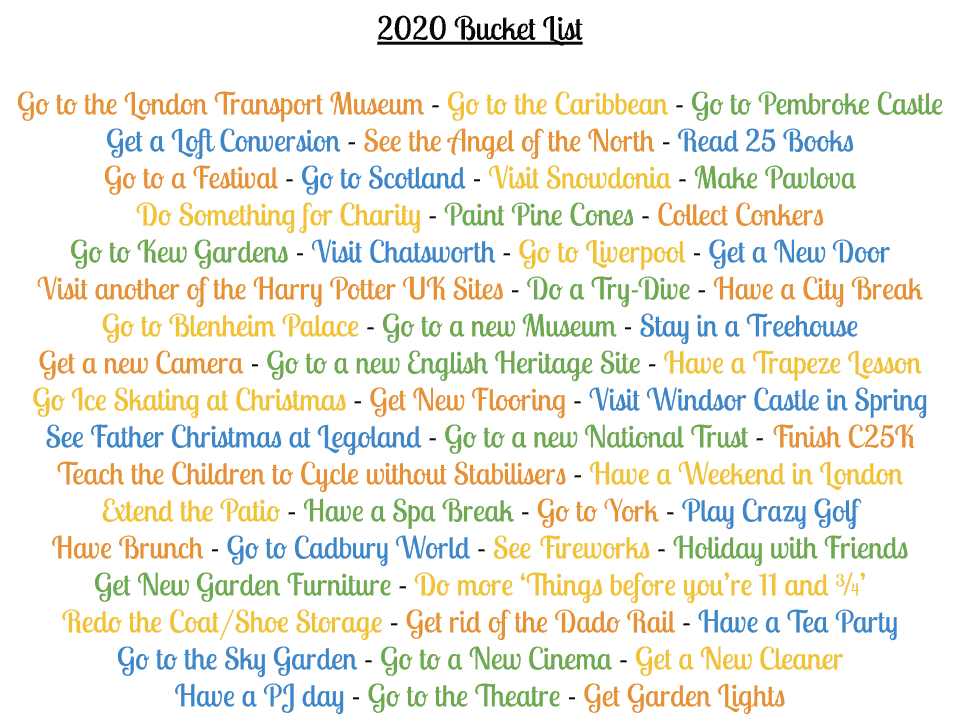 Our bucket lists always include things to do, places to visit, things to learn or achieve and just things to keep us striving for more and staying active.
There are always things on the list we can tick off easily and others that I'm not sure will happen – things that are money dependent on time dependent. We don't have the money or the time to do everything sadly. But, our bucket list gives us a tick list to work through as the year goes by – and I'll let you know how we're getting on every few months too!