*This is a collaborative guest post
In South Yorkshire, Barnsley is a hidden treasure with many attractions and activities. Barnsley has enough for everyone, from its lovely medieval center to breathtaking natural surroundings. It's a big market town between Leeds and Sheffield. This town's heritage is industrial. Glassmaking and coal mining over 70 collieries in the 1960s are its hallmarks. There are many walking, hiking, and bike trails.
While planning a trip to Barnsley, there are numerous things a traveller must put in place for a successful visit. From the Visa to accommodation reservations, everything must be in place. Travellers can gain first-hand access to rent options on Rentola.co.uk to book an apartment before arriving in the city of Barnsley. After checking accommodation plans off their list, they can go ahead with other plans for their arrival in the city. Having said that, this article covers further information on traveling to Barnsley.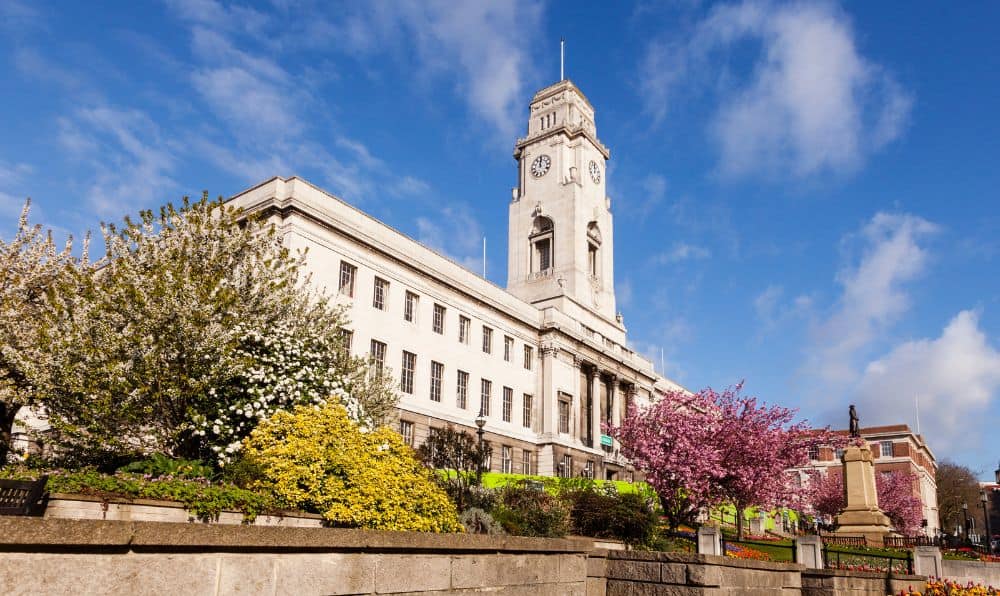 Getting Around
The Barnsley Interchange in the centre of town is the town's main transport hub. Tourists can use the Barnsley Interchange to get around town.
It functions as a train and bus station in one. The Northern and Stagecoach services are available to assist passengers in navigating the county. Alternatively, if one is flying from a further distance, the Doncaster Sheffield Airport is the most convenient choice. On arrival, they can take the bus from Terminal 1 to Doncaster, from whence one can continue their journey to the Barnsley Interchange by bus or rail.
Places to Visit in Barnsley
There are many places to visit in Barnsley, alongside different fun activities. Here are top suggestions to make a trip to Barnsley more fun:
1 Barnsley Metrodome Waterpark
The Calypso Cove Waterpark features numerous splash pools and water slides, making it an ideal destination for people of all ages. The park also features a play area with a pirate theme that will surely be a hit for younger guests. The amusement park was rebuilt, improving the experience. Warm clothes are recommended because the water can be cold. This is the only potential drawback.
2 Elsecar Heritage Centre 
In addition to a children's indoor play area, a cafe, and a historical steam railway, the Elsecar Heritage area is a renovated ironworks and colliery workshop that features a range of artisan classes, artist studios, antique centers, and exhibitions. They provide group and school trips and venue rental, and there is consistently a lot going on.
3 Worsbrough Mill Museum
A water mill from the 17th century, Worsbrough Mill is located in a peaceful country park that spans 240 acres. It's a great place to learn about the milling process by touring an operating water mill. Worsbrough Mill is the operating mill that gets its power from the River Dove and produces a variety of organic flours of the highest quality along with other products for clients in the trade as well as those who shop at retail.
4 Shopping
Alhambra Shopping Centre in Barnsley is a shopping destination for visitors. The Alhambra Shopping Centre in Barnsley is home to Primark and TK Maxx. For a good deal shopping in Barnsley, people can cross the Barnsley Interchange street and go to the market. Over 100 merchants sell goods at Barnsley Market, including bakeries, florists, fishmongers, and others.
Places to Eat in Barnsley
Barnsley has incredible dining opportunities for guests coming to the town. Below are some of the best places to eat in Barnsley:
1 The Secret Italian
The Secret Italian very well gives the game away. It is a teeny-tiny trattoria tucked away at the end of McLintock Way. Since there is only room for ten people, the Secret Italian necessitates that reservations be made a long time in advance to secure a spot at one of its tables. The food is fresh and authentic; guests will need help finding a better tiramisu anywhere north of Treviso.
2 Passion Good Cafe & Restaurant
For those searching for a place to eat in the centre of Barnsley, they should put Passion Good Cafe & Restaurant at the very top of their list of options. It's a beautiful café with a cozy atmosphere, and the cuisine is presented well and has a flavour that matches its presentation. In addition, the costs are far more reasonable than one could ever anticipate.
3 Aroma Café Bar
As tourists enter the town's heart, they'll find Aroma Café Bar in The Victorian Arcade. If visitors have trouble finding somewhere with an excellent gluten-free menu, their quest is done. They won't be sorry whether they come for breakfast, lunch, afternoon tea, or supper because the rest of the menu offers fantastic dining options throughout the day.
Conclusion
After seeing everything Barnsley has to offer, it is evident that the city is a treasure that has been hidden away. There is something for everyone to enjoy, whether the place's ancient market town ambience or its lush green landscapes. Therefore, travellers considering a trip to England should include Barnsley on their itinerary. Explore the city, and take some time to appreciate the adventure of locating a lovely apartment to stay in Barnsley.