Today's Beginning of Us post comes from Sam over at Stressed Mum. She writes about family life with her nearly teenage daughter and step children and you can find her over on Twitter too. Here's Sam with her story…
When Donna mentioned her 'Beginning of Us' series, and that she was looking for other people to join in I was a little unsure at the time, but decided after thinking about it to join in.

I was married to my now ex (obviously), 7 years into our marriage, when one Sunday morning in May 1999 I was up early as could not sleep. I made a coffee and logged onto our computer and entered a general chat room to see if any of my friends were on there. As no one was about, I noticed someone just posting and we got chatting, he seemed nice, but neither of us were looking for anything as he had just come out of a messy relationship and I was married, although very unhappily. If we saw each other in the room we would always say hello and chat and a friendship grew.

We then started texting each other and eventually decided to meet up, again as friends nothing more. My marriage was over a long time before we even started talking, I will not go into too much detail but my ex had cheated on me with another man, there is a whole lot more to the story, but we had no marriage we just survived in the same house.

We kept meeting up and eventually our feelings grew, he was the perfect gentleman, and did not make any move on me at all. One day I opened up to him and told him about my marriage, at this stage I had fallen for him, and we used to meet up whenever we could.

At the beginning of September, I went on holiday for a week with my Mum who as soon as we got on the plane asked if I was having an affair, how she knew I had no idea. I could not lie and told her everything. As soon as we got to our hotel I text him to say my Mum knew. A few days later he flew off on holiday with his mates. I got home on the Saturday late afternoon, my Dad picked me and Mum from the airport and she told him everything. They wanted to take me home with them and not let me go back to my home, but I insisted on going back. So they dropped me and I went indoors, I was miserable and just knew I couldn't take anymore. So the next day was Sunday, I got up early got dressed quietly and drove over to my parents house. I spoke to them and my husband text me to say we need to talk. That was the hardest drive home but we talked and the weight lifted from my shoulders as we agreed we were over. I text my now husband and he flew home on the Wednesday.

The following Saturday I worked in the morning and then went out in the afternoon while my ex moved out. The next weekend my now husband unofficially moved in and we have been together ever since and married for 13 years.

With him I know what a loving and happy marriage is, I have my soulmate and best friend by my side. I believe fate took us both in that chat room that day.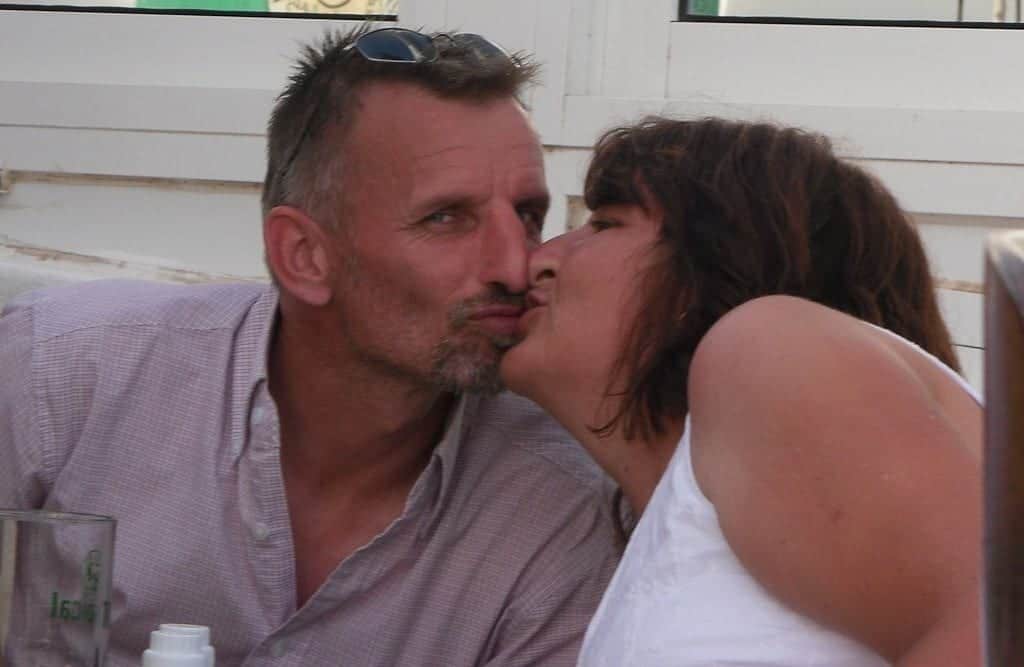 Thanks Sam for sharing your story. It's lovely to hear that you finally got your happy ending and it sounds like it worked out for the best all round.