Little Man and Little Pickle have now been siblings for over a year.
They know each other, they're used to each other, they're always together.
For them there was nothing before them being siblings.
It's something they always will be, always have been.
But in that brother and sister way they love each other
and at the same time they grate on each other, annoying one another.
LP will often hit out at Little Man and he won't understand.
She'll shout at him and tell him off and he will stare with big open eyes, confused.
Little Man idolises his sister. He wants to be with her, occupy the same space as her.
Little Pickle tolerates her brother mostly, loves him but finds it hard to show it.
Every so often though, Little Pickle will show her love for him without even thinking about it.
Little Pickle will go and sit with her brother, close enough but not too close that he bothers her.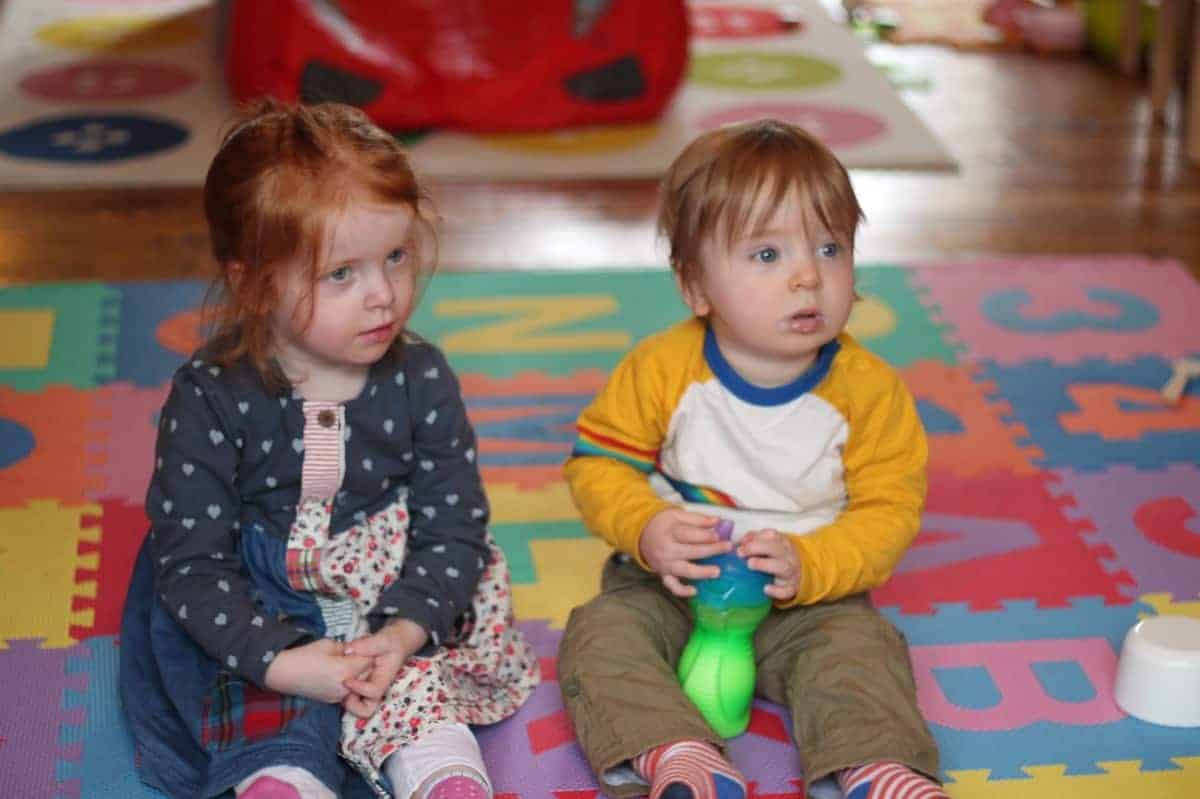 The siblings will sit and watch TV together, in their own world but together.