*This is a collaborative guest post
One of the most popular tourist destinations in Europe, Spain has a lot to offer in terms of leisure, adventure, family or a romantic holiday gateway. The beautiful and rugged landscape together with a vast coastline makes for a perfect combination for the travellers. The charming cities of Madrid and Barcelona and the sandy beaches of Costa del Sol offer plenty of activities to do and that too on a budget.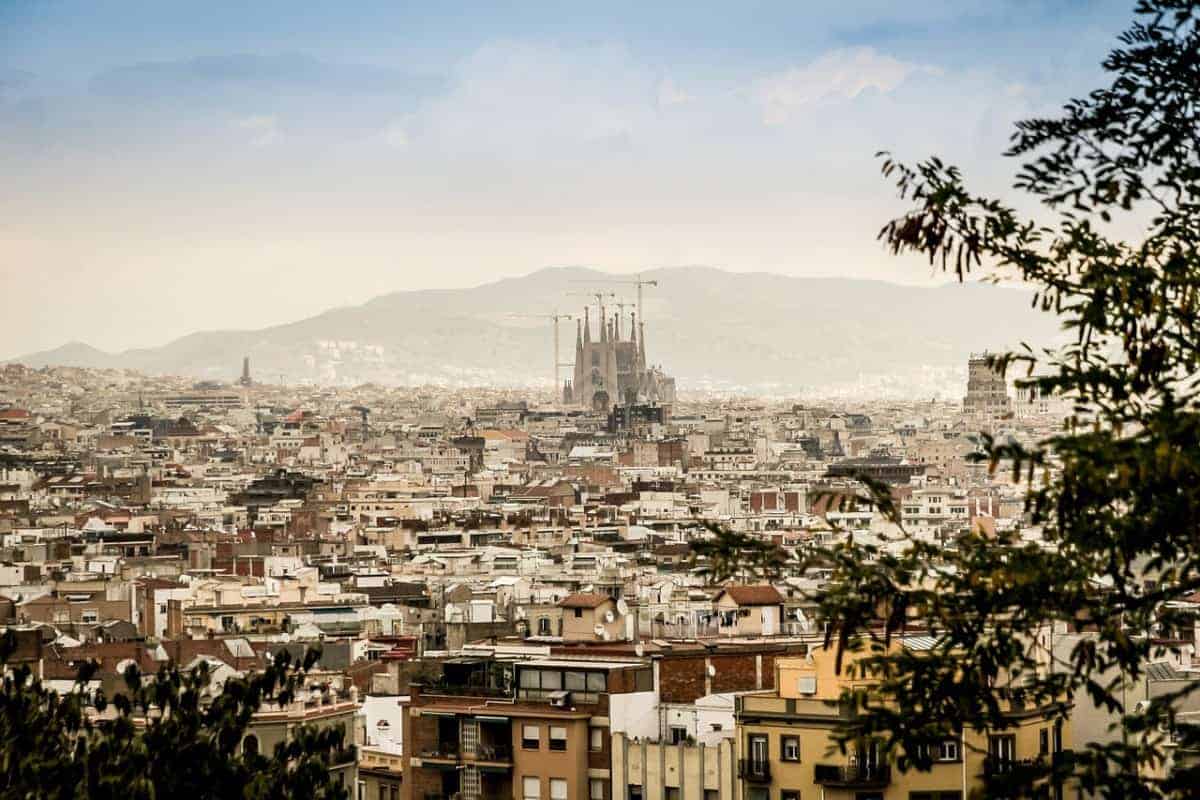 Let's look at some ways to have a wonderful time in Spain without feeling a pinch in your pocket.
Travel by Train
One of the ways to enjoy Spain on a budget is to take Ave bullet train Madrid to Barcelona. The train route is a quicker and more reasonable alternative as compared to bus or flight options. Above all, the route passes through the scenic locales of the countryside and in just a little over 2.5 hours, you will reach your destination. It is always better to book the tickets in advance to get the best deals and save money. The trains are available at frequent intervals all through the day and depart from the Puerta de Atocha rail station located in the centre of the town.
Book flight tickets in advance
A smarter way to travel is to plan and book flight tickets beforehand so that you don't have to pay for last minute overpriced tickets. Start looking for cheap fares three months before your trip and you might get some real cheap deals which will go a long way in saving money.
Look for shared accommodation
Finding an inexpensive accommodation is definitely one of the best ways to save money while traveling, so be on the lookout for couchsurfing, hostels and B&Bs. These inexpensive accommodation choices will definitely be more fun than the regular expensive hotel rooms. Most of them come along with a homely Spanish breakfast and who knows, you might even find a nice Spanish local friend there to guide you and give you company!
Eat like a local
Spanish people are known to have a light breakfast and heavy lunch and this is how you should also do it when in Spain. The lunch is relatively cheap in the country as the restaurants are legally bound to offer 'menu del dia'. Apart from this, there are many places in Spain where you will get free tapas (snacks) with your drinks. Granada is the best place to try tapas as you may find even free burger and fries with a small glass of beer!
Time your museum visits
There are many museums in Spain which allow free entry on specific days and time. Just do a little research or take the help of a local and you can have an awesome time knowing about the art, culture and history of the country and that too without paying anything. Isn't that amazing!
You can take the help of travel to Spain: tour packages with 290+ reviews and get set for a memorable journey full of fun and joy. So get packing and make the most of Spain on a budget!