This week has been a busy one – I've had three days at work and around that and Dave's working hours I have been decorating our bedroom. I used to love decorating before having kids but now, trying to juggle work, childcare and painting I find each decorating job a complete nightmare and I will probably pay someone to do our decorating next time!
Around the decorating we had a poorly LP for one night and day, a lot of days at home trying to catch up with housework and keep the kids entertained when the weather wasn't great but we did manage to get out yesterday to the park for a couple of hours.
Little Man loves climbing frames and generally adventuring. He has no fear and will happily climb up a ladder and go down a slide repeatedly. He has learnt to say bye this week and will wave and save bye whenever you have to go anywhere. He also blows kisses which is the sweetest thing! As you can see from this photo, Little Man is also much in need of another hair cut!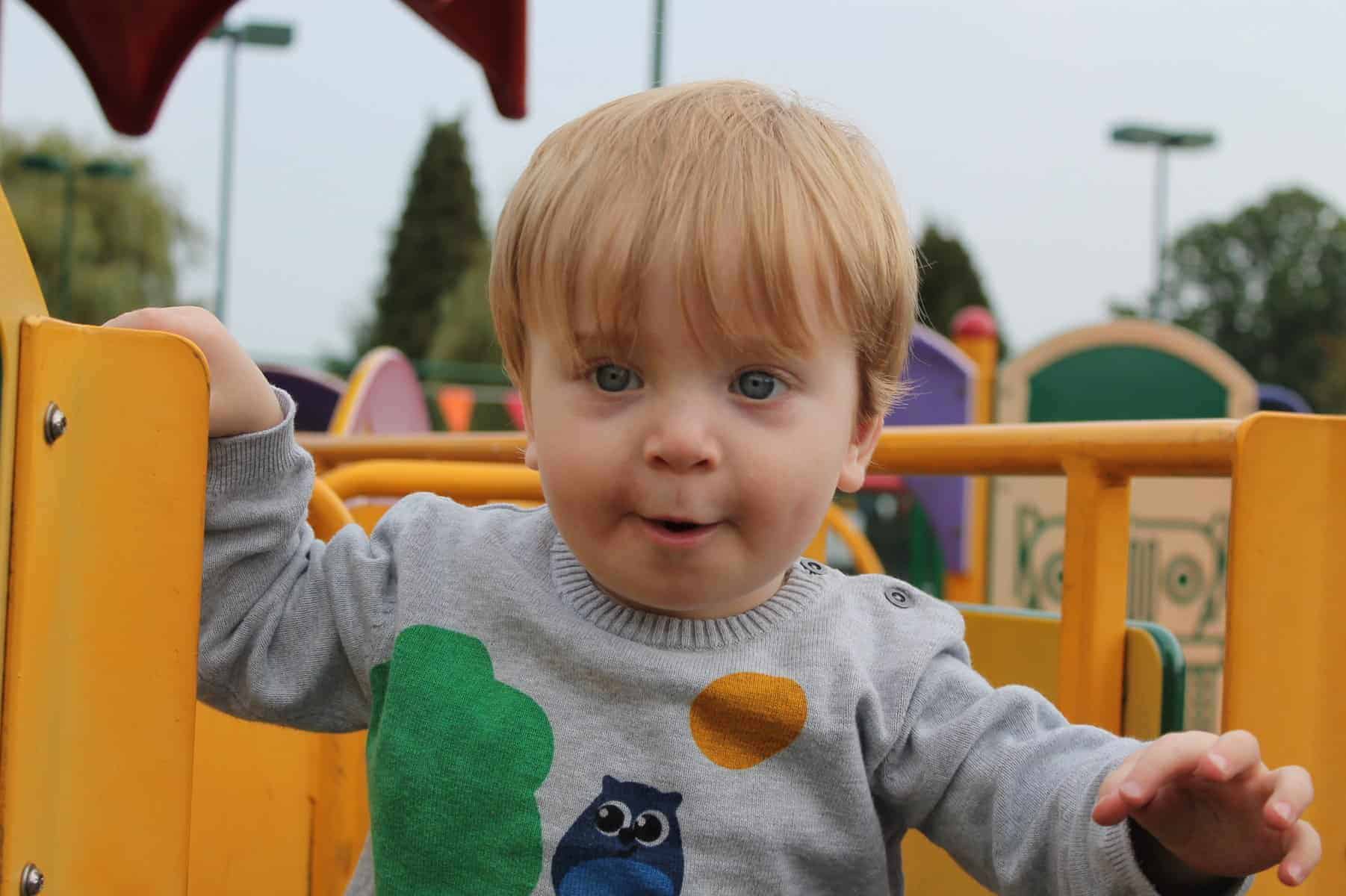 LP took her scooter to the park although she managed no more than a minute on it before deciding she'd rather play on the slide, swings and anything else other than her 'blue bikey' that we took with us. It's great that LP is learning her likes and dislikes and knowing what she wants and doesn't want – even if we did then have to carry a scooter around with us!
The decorating is now done so I'm looking forward to the coming week being more about family time and less about all the other things!