*This is a collaborative post
If there is one thing that most families want, it is more space. While your home may have felt spacious when you first bought it, you may feel like you need some more square footage after adding growing kids to the mix. Having a larger home for your family may be your dream, but this is something that many families are unable to afford right now. With high mortgage rates, an increase in the cost of living, and inflated house prices, buying a bigger home is just not feasible for many people at the moment.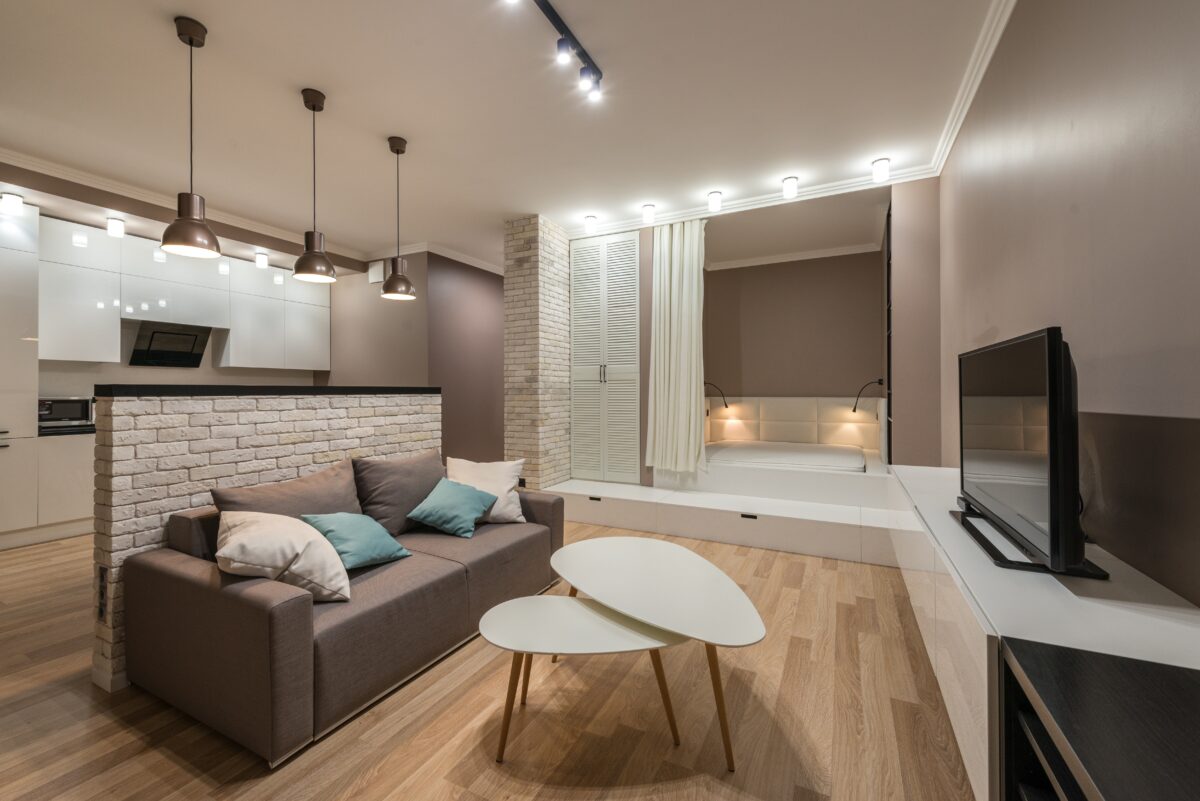 If moving to a larger home is out of the question for you, you may choose to instead focus your attention on making improvements to your current home. Feeling more comfortable in your existing home and making changes that help you to enjoy your living space more are a great help.
While you may prefer a larger home, living in a smaller home can have plenty of positives. Although your house may lack some extra square footage, having a smaller home can provide an ideal living environment for families due to its size. A smaller house is easier to keep warm in winter and much cosier – this is particularly good news amid the current energy crisis with the scarily expensive gas and electric costs. Another significant bonus of living in a smaller home is that you get to spend less time cleaning!
While there are some benefits that come from living in a small home, it is challenging to avoid its major disadvantage. A lack of space will always be the main issue when your house is small. Working out the logistics of living as a growing family in a tiny house is not always easy, and there are times when it will be particularly challenging. But, luckily, there are ways to make living with a lack of space simpler. Read on for some helpful tips to help you manage family life when you have a smaller home:
Start By Decluttering
One of the most important things to do when you live in a smaller property is to declutter regularly. As all parents know, kids require a lot of stuff, and it can accumulate very quickly! From prams, cots, and lots of toys when they are young to even more toys, clothes, and books as they grow older. Trying to store all these items as your children grow can be especially challenging.
When you have kids, there is no doubt that clutter can quickly build up to uncontrollable levels. So, unless you take action and work on managing the clutter, it can soon spiral out of control. With so much stuff to fit into your house, finding space for all the items that come with family life can be incredibly difficult. So, making a conscious effort to declutter your home regularly to make room for the essentials is vital.
Without regular decluttering sessions, you may soon find that your house feels swamped with stuff. Living in a home that feels cluttered can send your stress levels skyrocketing. But, although having lots of clutter can feel overwhelming, it is possible to get it under control and get your home back into some kind of order.
Working on decluttering your home on a little and often basis is an excellent way to bring some order to the chaos. If the thought of decluttering the whole house at once fills you with dread, focusing on one room at a time can help make the process far more manageable.
Make Use of All Available Space
When space is tight, it is vital to make the best use of every inch. Finding ways to utilise every part of your home in the most efficient way should help you to maximise every room. While many people simply consider the best way to use their floor space, you can go a step further than this by also using your wall space. Introducing items such as a Wall Mounted Clothes Rail to your home will provide you with a handy place to hang your clothes without infringing on your floor space. Using shelving is another ideal solution to a lack of floor space while gaining the benefits of added storage.
Introducing multitasking furniture is also an efficient way to make more of your space. Choosing beds with storage underneath and using a wooden ottoman as a coffee table are just a couple of examples of multitasking furniture. Selecting the right furniture enables you to create the extra storage space you need without the added footprint of extra pieces of furniture in your room.
Use Clever Decorating Techniques
As well as implementing practical storage solutions and making clever use of your available space, you may also want to consider how you decorate your smaller home. Choosing wall paints with a sheen can make your room appear larger than it is by helping reflect light around the space. Selecting paint in paler colours will also help make your rooms look bigger, lighter, and airier. The clever use of mirrors within your decorating scheme is an additional way to create the appearance of a larger room.
If your home has narrow rooms, and you would like them to appear wider, you can achieve this by laying laminate or wood flooring horizontally to give the illusion of more space. As you can see, there are many decorating tips and tricks you can employ to make smaller rooms appear larger.
Stay Calm!
Life as a parent is always stressful, and there is always too much to do and not enough time. But, when you feel like your living space does not meet your needs, these feelings of stress can intensify. While a lack of space can be incredibly frustrating, trying to make the best of this situation is essential. Focusing on what you can control and letting go of the added stress is an excellent way to make the most of your living arrangements and enjoy family life.