I may be a little bit late to the party but I have just discovered the 'Do Not Disturb' function on my iPhone and it may well have changed my life. You know those times when you don't want your phone buzzing, even when on silent, or you just want to focus on something and get it done without your phone lighting up every couple of minutes with new notifications? Well, Do Not Disturb is the solution I never even knew I needed.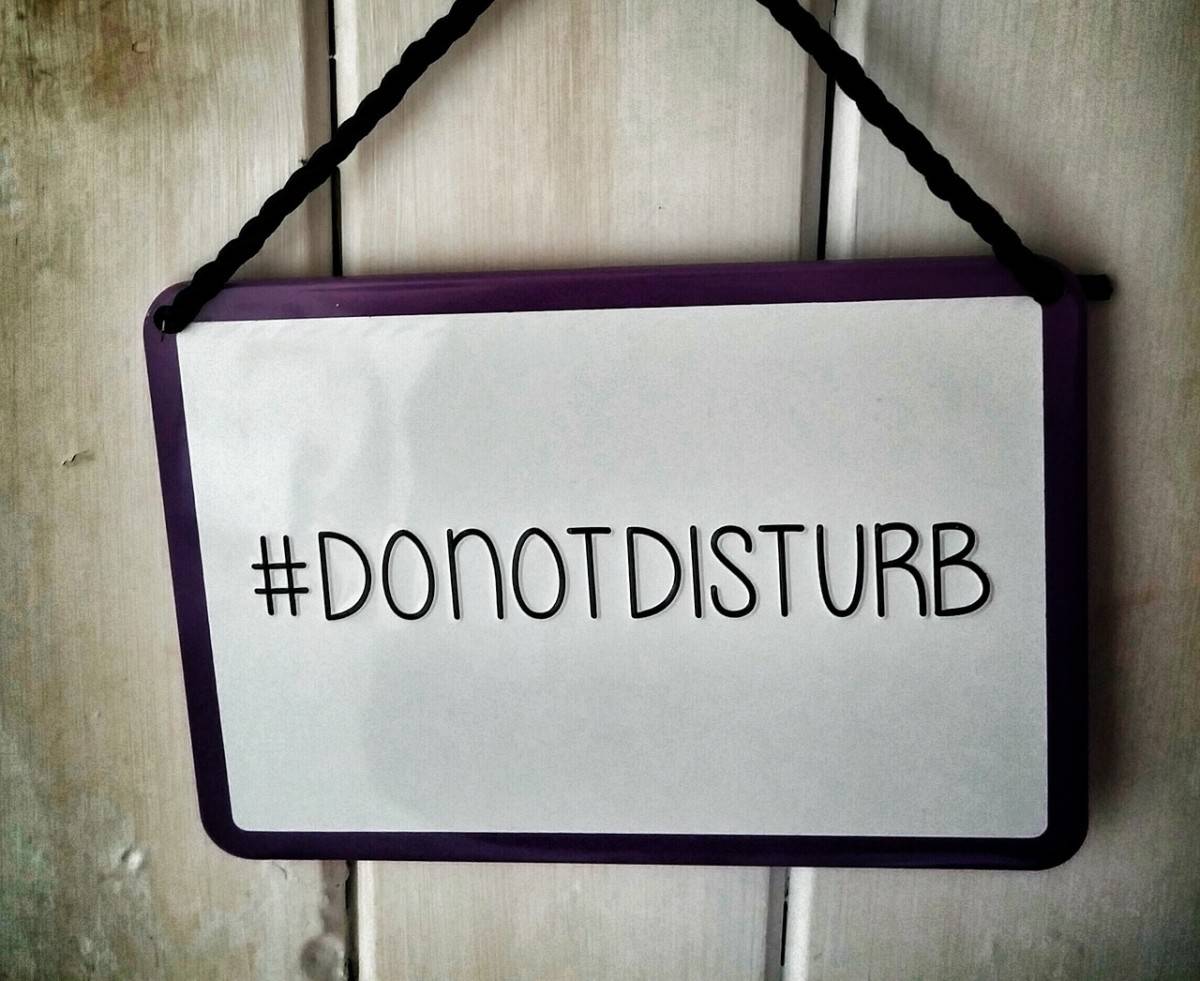 Do Not Disturb stops your phone from making any noise and stops the screen from lighting up meaning that, although the messages come through you won't see them until you want to. It lets me focus on writing a blog post, watch a movie or even just cook dinner without my phone wanting my attention constantly. It stops me getting endless Facebook notifications and let's me just do one thing at a time.
If you haven't used Do Not Disturb yet then you really need to give it a go. For me, it's no longer about not having enough hours in the day but about using those hours more effectively and maximising the time I have. I have to limit distractions to let me focus and Do Not Disturb gets rid of the majority of those distractions in the simple press of a button.
Before I started using Do Not Disturb I could never get away from contact – emails, social media, text messages, Whatsapp… I would always be wanted by someone for something from early in the morning until later at night. Now, I can step away and focus on work or the children – even just having an uninterrupted dinner. Do Not Disturb has been a revelation and it has changed my life. Exaggeration? Try it and see.