Here's this week's instalment of Blogger Behind the Blog where I interview a blogger all about their reasons for blogging and what it means to them. This week I'm joined by Vicki from Free From Fairy.

Here's Vicki with more about her blogging life:
Where did your blog name come from?
When I set up my blog I had a vision that one day it would include products that I'd sell for people who had children with food allergies and intolerances. The Free From Fairy felt like the right name because she would come along and help parents and it would be something the children could associate with too. My mission in life is to help as many people as possible.
When did you start your blog and why?
I started my blog in August 2012. I had a few hours spare a week when my littlest was at pre school (and my eldest was at school). I decided that rather than have scraps of paper with all my recipes jotted on, I could put them online as a database for my coeliac daughter when she leaves home. I never want her to miss out so I created wholesome, free from alternatives to any food that her friends have. I then share them on my blog so others don't have to miss out either. I love nothing more than inspiring and teaching people how to cook.
What did you do before you blogged?
I left university and worked for many years with homeless people. I then went travelling for 6 months and returned to a temping job in an economic development agency. That lead into a few permanent jobs and I was there until we were all made redundant. One of those jobs was about creating an environment for female entrepreneurs to grow…so I always thought that when I left I should set up my own business!
What was your first post?
It was about a garden centre locally that caters for those on a gluten free diet.
What inspires you to blog?
Food! And knowing that my recipes and blogs help thousands of people who have to avoid certain foods because of medical conditions.
Where do you see your blog in a year's time?
I hope that it will be bigger with more products to help and support people who have restricted diets.
What is your favourite thing about blogging?
Being able to do it around the kids. My blog has lead to a business that I now run around the kids and family. It gives me the flexibility that I wanted so that I can be around to see my kids grow up. A couple of years ago I launched my own wholegrain gluten free flour blend. I also have recently launched an online programme for those who are new to the gluten free diet and I also have an ebook and offer cookery lessons.
…and your least favourite?
Techie stuff and keeping up with what I need to know to keep the website safe etc.
What blog do you love to read and why?
I don't often get time to read blogs but when I do I really enjoy Le Coin De Mel, Sophie Le Brozec and Glutarama.
Do you do anything differently now to when you started blogging?
Oh yes! Tonnes. I only blog once a week now. The rest of my time is spent developing new products, selling my flour blend, creating new recipes for me and clients, giving cookery lessons and promoting and creating content for social media.
Is blogging what you expected it to be?
I had no expectations! I'd never even really heard of a blog until I started one!
What's been your favourite blog collaboration to date?
It's probably working with Natures Path. They produce delicious gluten free cereals and I love using them to create inspiring and interesting recipes. It's my favourite part of my job…being challenged to develop recipes with the ingredients that someone sends to me. It works well for me and for the brand because they get exposure to their target audience on my blog.
Are there any brands you would love to work with, why?
I would love to work with holiday companies that can cater for those on restricted diets. Going on holiday is always tricky for us. It's never quite a holiday because we always go self catering…and I always end up having to cook. To find a company that could guarantee to keep our daughter safe, allowing me to have a proper holiday would be amazing. And I know that millions of other people who have food allergies and intolerances would be delighted to hear about such a company too!
What is your biggest blogging hope, dream or ambition?
I hope to work with thousands of people who have restricted diets to help them adapt in a positive way to their life. So many people, when they are diagnosed with a medical condition that necessitates a change to their diet get sad or angry, upset or depressed. But with my support I want to change that so that they can lead fulfilling, positive lives…just ones that are more healthy because they have removed an item of food that is making them ill. I am also passionate about teaching as many people as possible to cook from scratch with fresh and wholesome ingredients. I see it as the only way to get ourselves out of the impending medical crisis that we are facing.
and lastly, tell us all a random fact about yourself
I lived in Mexico for 18 months when I was 5! In doing that I developed a palate for spicy food!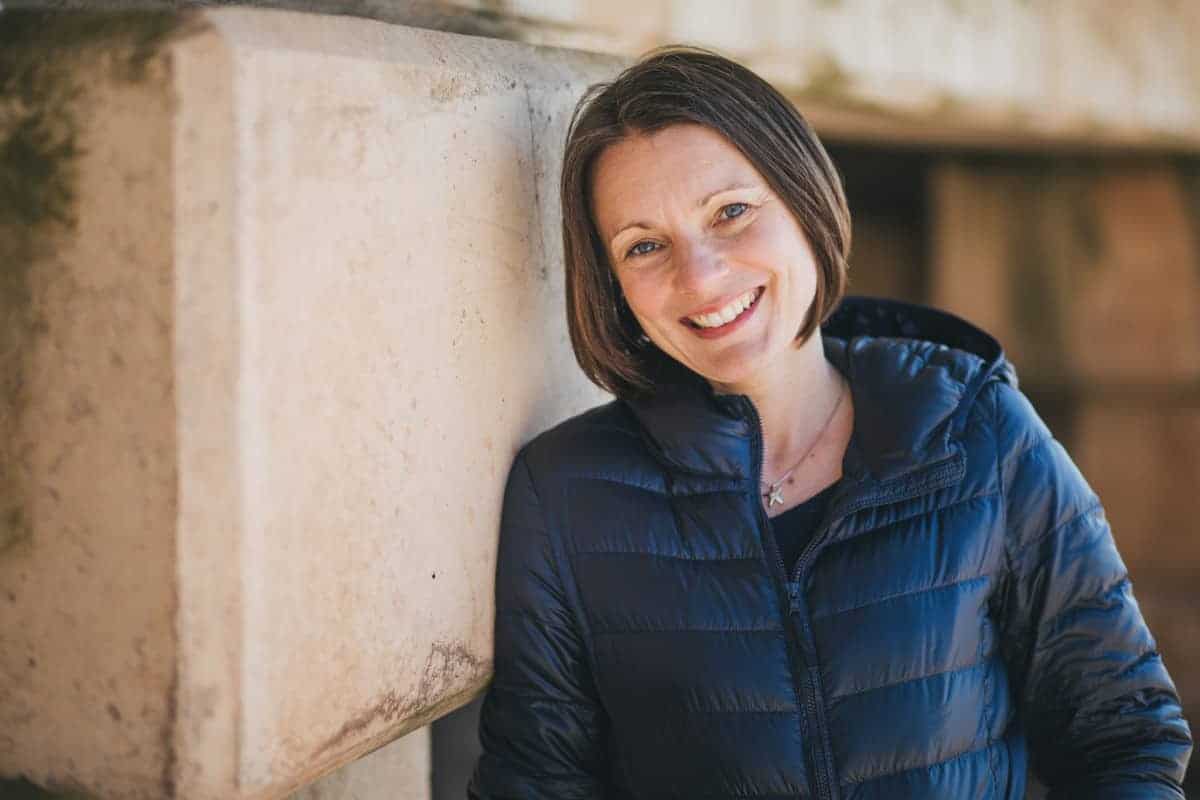 Now that you know all about Vicki from Free From Fairy make sure you go and read her blog. Make sure you follow her on Twitter, Facebook and Instagram too. Thanks so much Vicki for being involved!