Here's this week's instalment of Blogger Behind the Blog where I interview a blogger all about their reasons for blogging and what it means to them. This week I'm joined by Rose from Bell and Bear 2016.
Here's Rose with more about her blogging life:
Where did your blog name come from?
My Blog name came from the nick names I call my children and the year the Blog was started.
When did you start your blog and why?
I started back in April 2016 because I have tried Blogging before and I was having a really rubbish parenting day so thought I would re-start blogging to Express myself.
What did you do before you blogged?
I was a child carer, a part time private nanny.
What was your first post?
What inspires you to blog?
Other peoples Blogs, lots of bloggers write with such passion and truth its amazing.
What post has had the best response, which post are you most proud of and which post did you enjoy writing the most?
I haven't really had any best responses but I am most proud of this blog post.
Have any of your posts not had the response that you expected?
Not at all, I am still early days into blogging and I know it will take time to grow a audience on various social media outlets.
Where do you see your blog in a year's time?
Hopefully I will have some followers and reviewing some products.
What is your favourite thing about blogging?
Looking back at previous blog posts I have done and recording my memories of the children.
…and your least favourite?
Getting organised!
What's the best blog post you have ever read?
The working mum part 2 by Winge Winge Wine
What blog do you love to read and why?
How can I choose a favourite?
I love lots of blogs each blogger has their own unique style and Passion which is great!
Do you do anything differently now to when you started blogging?
Yes I write everything down and constantly taking Photographs!
Is blogging what you expected it to be?
Yes and No. I didn't expect it to be such hard work but it is very rewarding at the same time.
What's been your favourite blog collaboration to date?
I haven't done one as of yet.
Are there any brands you would love to work with, why?
I would love to have the opportunity to work with any brands, especially those who work with parent bloggers.
Have you had any blogging fails so far?
Not so far as I am still fairly new to all this blogging
What is your biggest blogging hope, dream or ambition?
My hope is that I am not boring too many people with my blog posts, I dream to hopefully get a few products to review but its not essential and ambition is to have a good following.
What do you do when you're not blogging?
I am now a stay at home mum
and lastly, tell us all a random fact about yourself…
Random fact would have to be I spent 18 months studying a floristry course and applied to the Norton School for Nannies.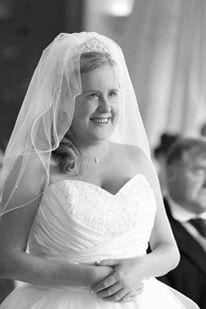 Now that you know all about Rose from Bell and Bear 2016, make sure you go and read her blog. You can follow her on Twitter, Facebook and Instagram – thanks so much Rose for being involved!