It's that time of year where we are all wrapping up warmer, the dressing gowns are out and whenever we're watching TV we're snuggled in blankets. But this year the children have discovered a new kind of winter warmer – bed socks.
LP and Little Man love nothing more than wearing big fluffy socks to bed. But not just any socks, their preference is for ones with suction cups on the bottom – the non slip dots that slipper socks have on them. Fluffy socks with dots on the bottom make the children's world go round at the moment.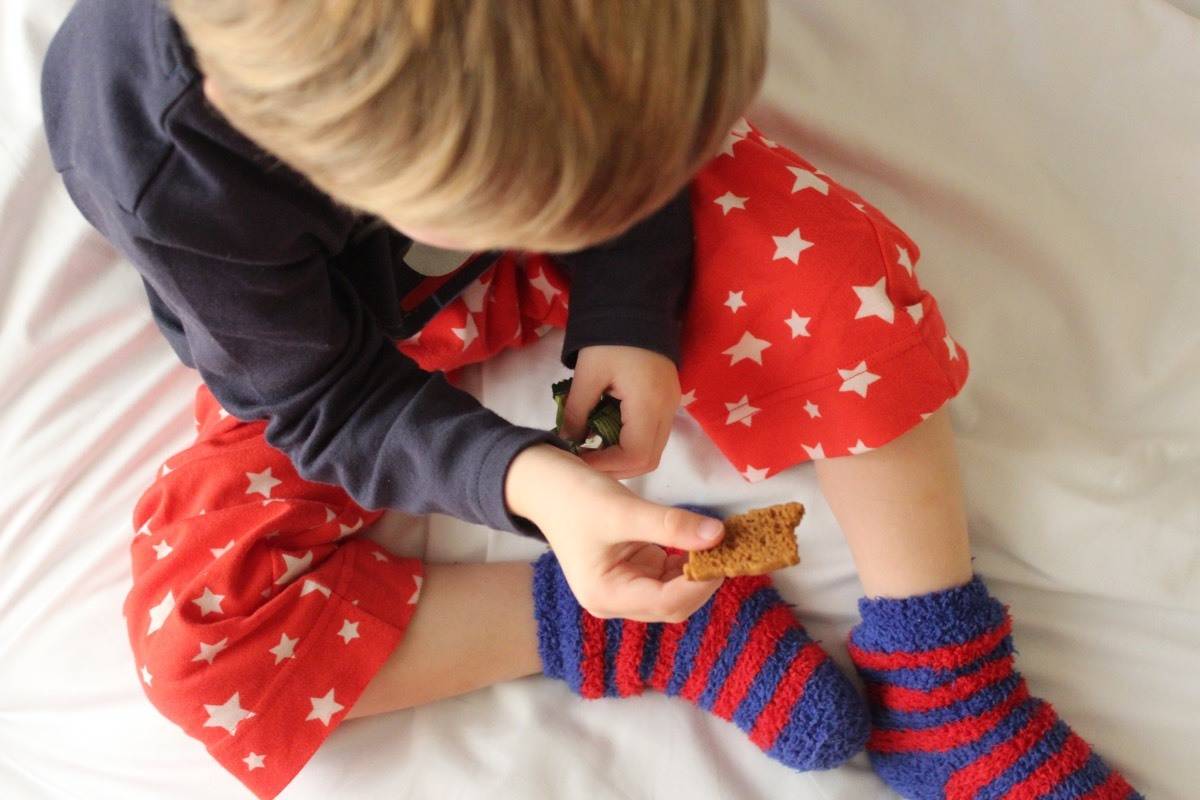 It's now part of our bed time routine that once the children are in their pyjamas they'll ask for bed socks and often won't be able to go to sleep without them. In the morning they'll hunt inside their bed for the one sock that always seems to slip off in the night and at weekends they'll often keep the socks on, a typical addition to any lazy morning or PJ day.
I love how LP and Little Man have these rituals that they share but also that they are so insistent on. The children have always loved routine and this is just one more routine to add to their list. I have always worn fluffy socks – during the day rather than at bedtime – and I love that we all now have matching fluffy socks too!
This is our last Ordinary Moments of the year and we'll be back on 8th January for a fresh new start and another year of Ordinary Moments. Katie has asked me to co-host Ordinary Moments with her from January so I'm excited to kick that off in a few weeks time. For now, have a lovely Christmas everyone!