We haven't had a sports day at school, with parents watching, since before the pandemic. But, last week, we were able to go back to school and watch sports day – LP's very last one at Primary School.
Thankfully, the weather stayed dry and we got to see the children doing various activities in their classes. They had mini relay races, dribbled a ball around cones and worked as a team to collect as many balls as they could in a certain time.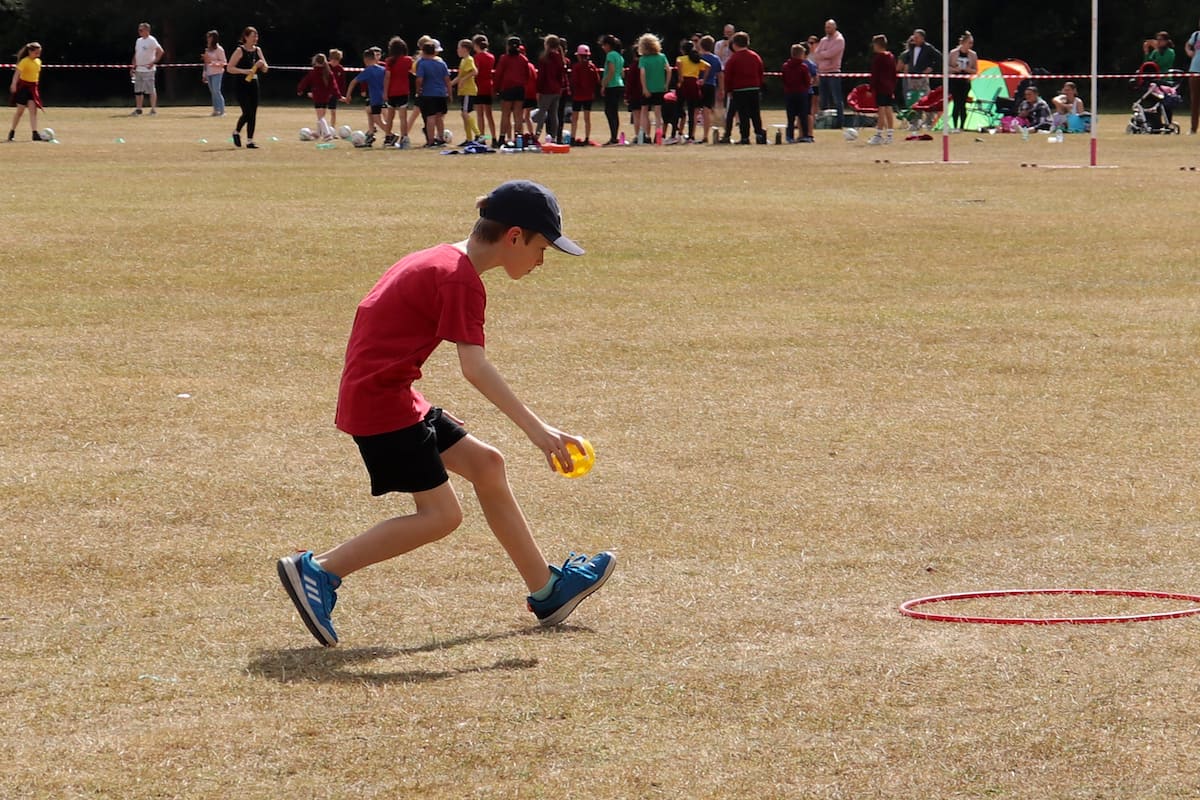 They also got to shoot hoops, do archery, throw beanbags and just have simple fun that all the school years could enjoy together. There's just something so nice about the whole school being on the field, taking it in turns to do activities and cheering all their classmates on. It was lovely.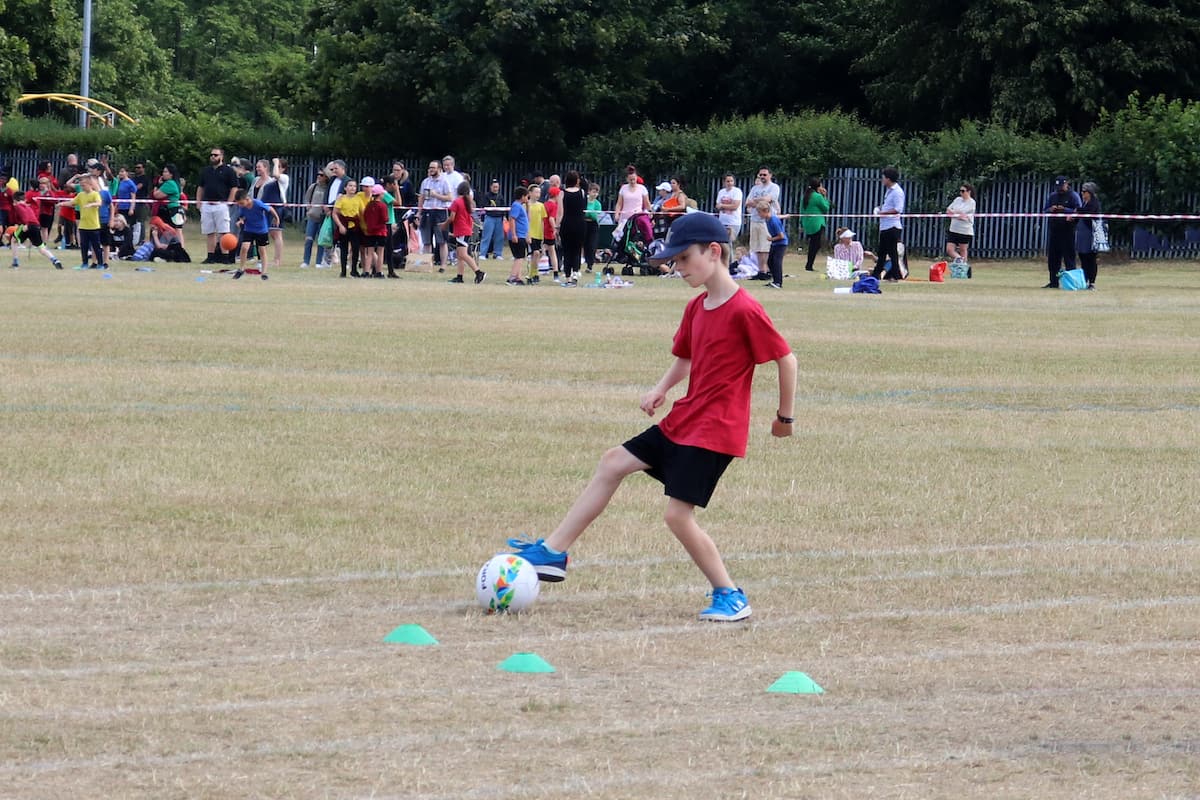 After the activities there were races – and the children had already completed heats in their classes to see who would run on sports day. As each year had a boys race and a girls race followed by a relay girls and relay boys race, the whole school cheered them on. It was such a great atmosphere and I was so glad we got to go and watch it again after a couple of years away.
We had a picnic lunch with the children before waving them off for an afternoon back in class and then that was it. LP's final Primary sports day. Sports Day has always been a funny day for LP and I know it's not something she'll really miss.
But, during her years at Primary School I've seen her grow and learn and sports day is just one aspect of that. I remember the tiny girl on her space hopper with pigtails flying everywhere. The even smaller girl using a hockey stick to guide a ball around a course, wearing a PE kit in the smallest size that was still far too big for her.
I remember her getting bigger and coming last in races, saying to me straight afterwards how she didn't mind, it was the taking part that counts and being oh so proud of the sticker she'd been given at the finish line.
And now, at nearly 11, when she's about to leave the school, she isn't fussed about coming first, and is quite happy she didn't have to run a race on sports day. But, for her, the best bit was cheering her friends on, seeing which of her classmates would come first and being so proud of them all for taking part.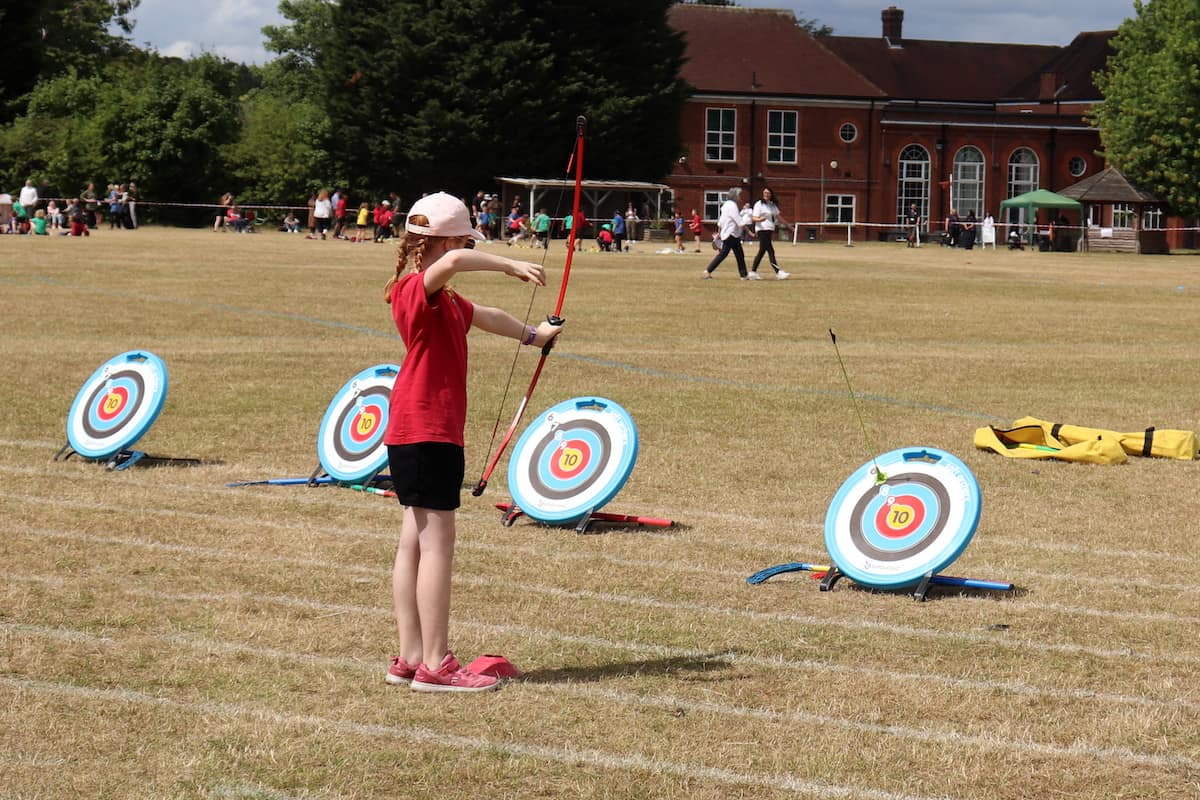 Sports day is a day I used to dread at school and I know I'm not alone in that. But, for LP it was always more about being part of a team and doing your best. Little Man has always loved taking part and loves being picked for races. This year he took part in the relay and was so proud of himself. This was far out of his comfort zone but, he didn't dread it, he looked forward to it and did his best.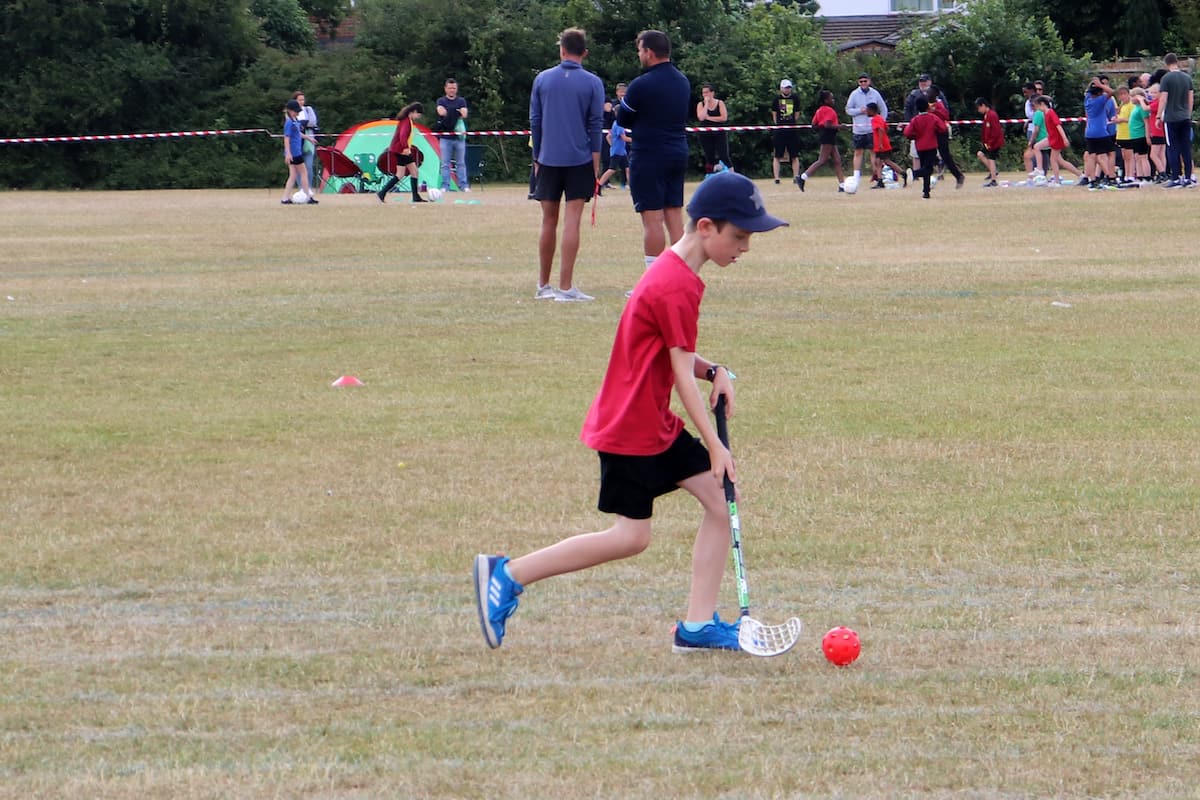 I couldn't be more proud of LP and Little Man and it will be lovely next year not having to try and split my time between two sides of the school field. But, I'm sad that it's the end of an era. No more sports days of LP's for me to watch. But, it's been a pleasure to be there, to see her grow and to watch those pigtails flying high each year. Memories I will always treasure.