The lovely Katie from Mummy Daddy Me is off on holiday at the moment and she asked me if I would mind hosting The Ordinary Moments for her this week – Would I mind? What an honour to host my favourite linky! So Katie may be on holiday but please don't let that stop you joining in and linking up this week – Usual service will resume when Katie's back next week!
You can definitely tell that Little Man is a second child. As he's a boy, and LP is a girl, most of Little Man's clothes we have had to buy – Not many hand me downs there. But Little Man doesn't have many books or toys that we have bought especially for him. Most toys in our house are LP's, ones that she plays with now or ones that she had when she was smaller and Little Man has now inherited.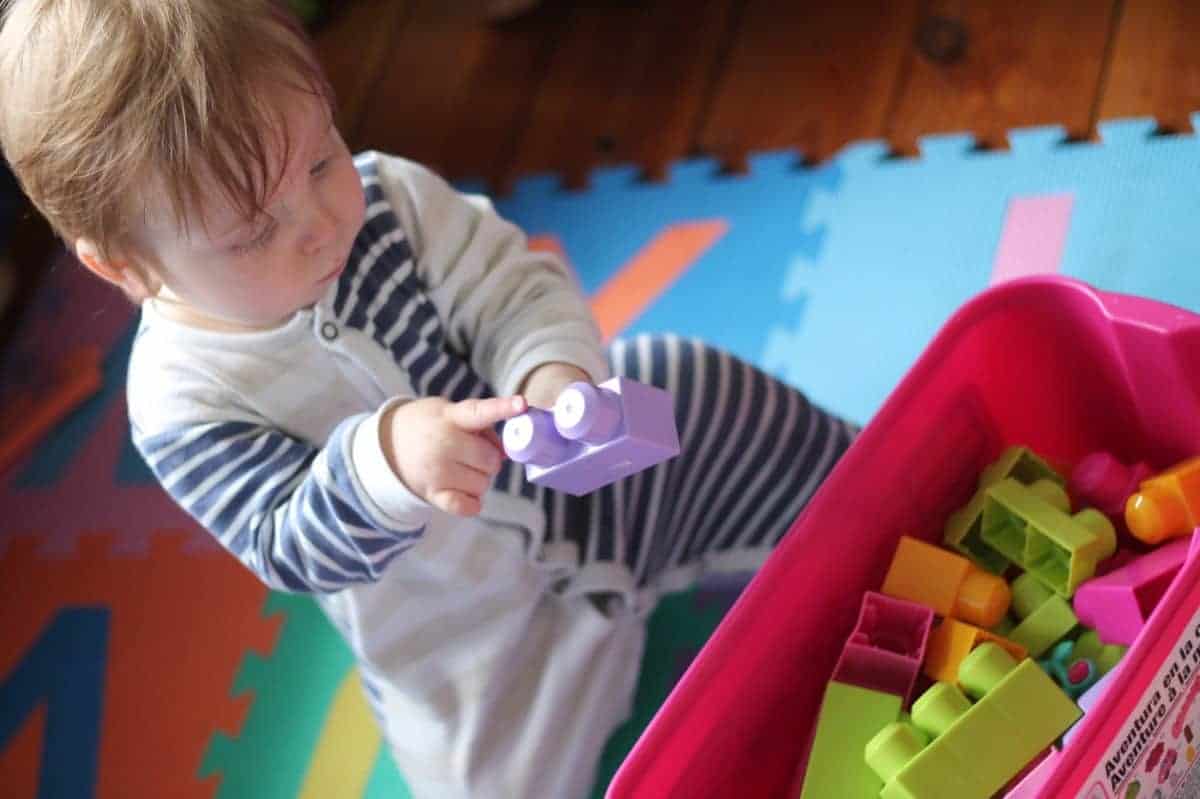 I'm not a massive fan of pink toys, I prefer neutral coloured toys but in some cases LP has had things bought for her as presents or I have seen things that I have known she would like and the fact they were pink was irrelevant to me. Because of this, there are pink toys wherever you look in our house – A pink kitchen with pink accessories, a pink stroller, pink pushchair and even pink Mega Bloks.
In our house, toys are toys and Little Man isn't bothered that they're pink, he plays with anything and I'm happy that the children aren't bothered by stereotypes just yet and Little Man can play with 'girls' toys for as long as he likes – He'll be surrounded by them for a long time to come!
Little Man loves LP's Mega Bloks, he climbs to get them every day soon after he gets up and he plays with the tub and lid, throws the blocks around and chews them. He loves LP's kitchen too and will happily stand at it for an age bashing utensils and pans about. I can imagine a time in the not too distant future where cars, tools, planes, trains and more start to encroach on our home and LP will play with her Brother's toys just as he has played with hers.
I found these photos on my camera from a month or so ago – Little Man's hair hasn't suddenly grown again! I love his sleepsuit and how 'baby' he looks – He has grown so much in the last few weeks!