*This is a collaborative guest post
Exterior cladding is a simple and effective way to disguise problem areas, add protection, or update the look of a property.
There are multiple options available, from traditional timber to modern composite exterior cladding, – and choosing the right one can add real wow factor.
Wondering what the choices are? Here we take a look at the different types of cladding on the market.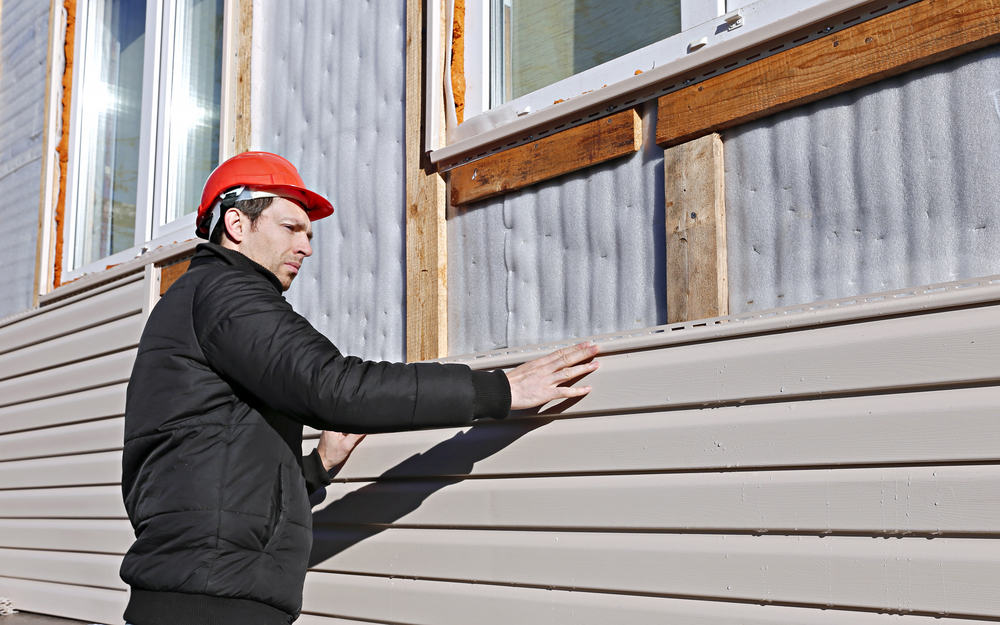 What is cladding?
Cladding is an additional layer, or skin, that can be applied to buildings or structures to offer extra protection and insulation.
In many instances though, it's simply used to enhance the look of a building. It's also a great way to merge old with new if you're extending or renovating.
What materials can be used for external cladding?
A traditional option and another favourite of period homes, the downside of timber cladding is the level of maintenance required.
Woods such as cedar or oak can be left untreated, but softwood will require regular staining or painting to preserve the look.
Some stones are synonymous with an area – grey slate in the Lake District through to the yellow limestone of the Cotswolds.
Whether you're extending, renovating, or building from scratch, stone cladding can help you to be sympathetic to your surroundings and create a structure that fits in with, rather than fights against, its environment.
For industrial appeal, metal cladding is being used more and more.
Ageing with interest, a metal such as copper will start as a shiny brown shade, darkening and dulling down before eventually turning green. This transformation occurs over numerous years and allows the appearance of a building to change and evolve over time.
The modern option, composite exterior cladding offers the popular Scandi-look of slatted timber but with less upkeep required.
If you're a keen DIYer, it's one of the most versatile and user-friendly options. Being lightweight, it lends itself to being lifted into position, boards are also easy to cut and usually fit together using a simple interlocking panel system.
Prefinished they don't require any treatment or painting and won't warp or rot over time.
A style steeped in history, cladding properties with hanging tiles is a method that has been used for centuries.
Today, they're still a go-to choice for architects and designers, but be aware – in certain areas of the country, the type of tiles you use (slate, clay etc) can be a stipulation of planning permission.
Although not cladding in the traditional sense, rendering is another popular option for covering the exterior of a property.
Here a mix of sand and cement, or a synthetic resin, is applied to external walls to prevent erosion and improve aesthetics.
Applied as a colour (that doesn't need repainting!), it's a great breathable option and a favourite with period properties.
Which type of cladding should you choose?
For better or worse, the cladding you choose will transform the look of your home – so it's important to get it right.
Think about the look you want to achieve but take into consideration your surroundings too. And remember, when it comes to cladding, it's advisable to check with your local planning authority.
If you live in a period property or conservation area, there can be strict guidelines in place – so it's always worth checking things out before you commit.
If there is no guidance, you're free to choose – and there's no need to be limited to just one! You could create real architectural interest by mixing things up – composite cladding and traditional stone tiles for example.
That said, be aware that the more types of cladding you use, the more likely you are to spend. As you'll need to order smaller qualities and may require the skill of different tradespeople.
The easiest, most cost-effective and, we think, one of the most attractive options available is composite cladding.
This contemporary choice doesn't just look good, it's also one the most durable and low-maintenance options – and one of the easiest to fit.
To find out more about exterior composite cladding, why not talk to the specialists at HR Composites? With a great range of attractive cladding for both external and internal use, get in touch with their team today for expert advice or to place an order.